T3 Templates
A selection of T3 based Joomla templates for Joomla 2.5 and Joomla 3.
Since the start of 2013 we have been using the T3 framework to build our new themes. T3 is a feature rich and yet light weight Joomla template framework that provides an incredible amount of power in the hands of site builders and developers. More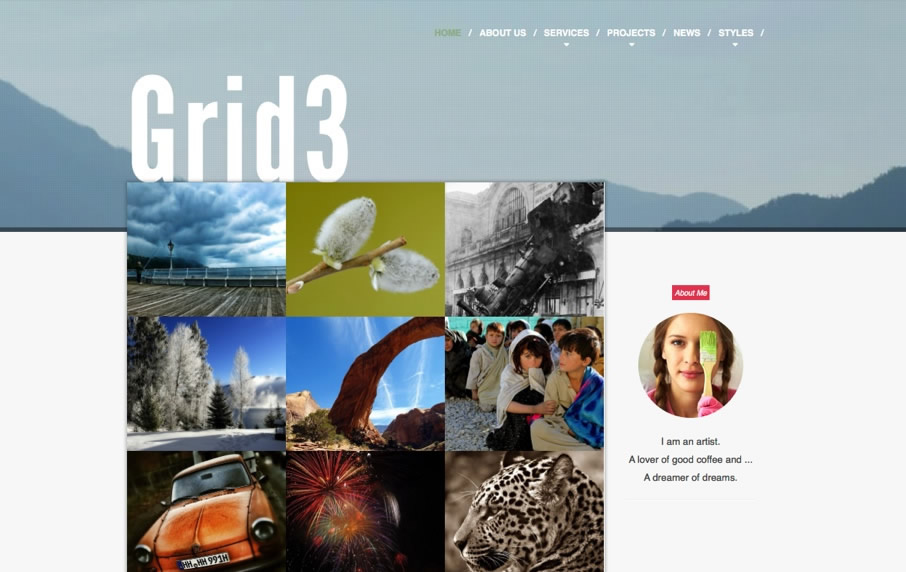 Joomla 2.5 Template / Joomla 3+ Template

More than just a way of life, Lifestyle2 is designed to be a super flexible full width responsive template for any Joomla site. Built on Bootstrap 3 and T3 it's the ideal partner for your next Joomla venture. More

Joomla 3+ Template

Hub2 is a T3 / Joomla3 update to the original Hub template. It is an elegant Joomla template that is ideal for magazine and news portal sites. Hub2 template is a simple design that incorporates subtle textures combined with bold colours that combine to create a striking Joomla design ... More

Joomla 2.5 Template / Joomla 3+ Template

Sidewinder is a slick responsive side-aligned folio Joomla template. It features a beautiful masonry driven Joomla layout for your Joomla content as well as an incredible off canvas menu ... More

Apr 2013 - Joomla 2.5 Template / Joomla 3.0

Blankoshop is a super clean and minimal Virtuemart starter template . It's a responsive Joomla template designed for you to either build your ecommerce master piece with or if you like things a little simpler just add a little touch of zen to Joomla's old favourite ecommerce solution ... More

...

Apr 2013 - Joomla 2.5 Template / Joomla 3.0

Noun: Arcadia - a region or scene of simple pleasure and quietA beautifully designed Joomla template by Glenn Thomas aka The Fox and the King with a stunning sunlit landscape fused with bold retro colour schemes ... More

...

October 2011 - Joomla 1.5 / Joomla 2.5 / Joomla 3+ Template

The Responsive Joomla Template is the new vanilla skeleton theme from Joomlabamboo. It's built on the Zen Grid Framework v2.0 which is feature rich, mobile ready and easy to use. It's the ideal starting point for creating a new responsive Joomla website ... More

...