Folio
A selection of Joomla templates for artists.
The following Joomla templates are what we think are ideal themes to use if you are an artist, photographer, or designer. In fact these folio Joomla templates are ideal for anyone who needs to showcase their work. More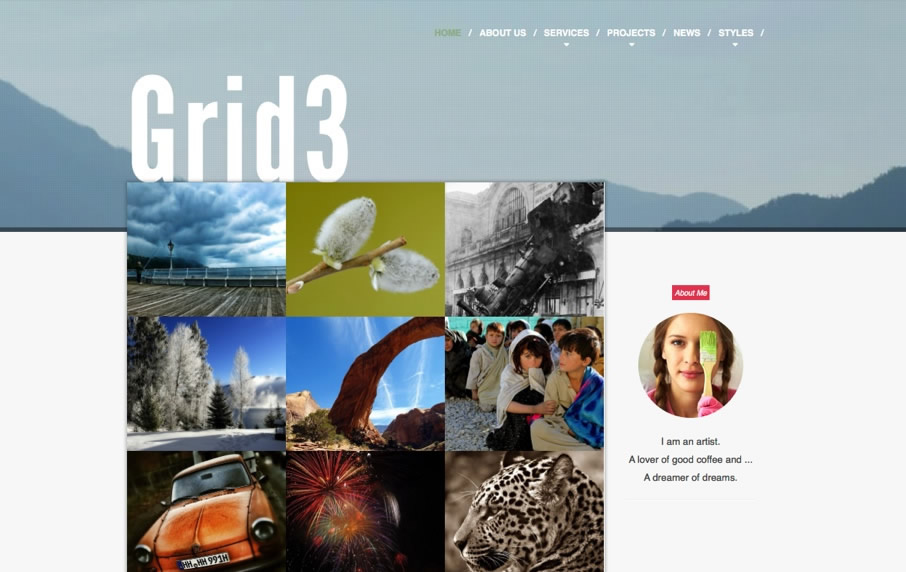 Joomla 2.5 Template / Joomla 3+ Template

Sidewinder is a slick responsive side-aligned folio Joomla template. It features a beautiful masonry driven Joomla layout for your Joomla content as well as an incredible off canvas menu ... More

Apr 2013 - Joomla 2.5 Template / Joomla 3.0

Blankoshop is a super clean and minimal Virtuemart starter template . It's a responsive Joomla template designed for you to either build your ecommerce master piece with or if you like things a little simpler just add a little touch of zen to Joomla's old favourite ecommerce solution ... More

...

Aug 2012 - Joomla 1.5 / Joomla 2.5 Template / Jomsocial Template

The Highline Joomla template is a beautiful responsive Joomla template that combines a popular full screen slideshow with the a flexible masonry like layout - it's ideal for magazine, blogs and portals alike. Updated with a responsive Jomsocial template. ... More

...

November 2011 - Joomla 1.5 / Joomla 2.5 Template

The Platform Joomla Template is a responsive Joomla template aimed at magazine, folio and blog sites. It feature support for the brand new Zentools module which when combined with the Zen Grid Framework is an ideal all in one solution for your Joomla content needs ... More

...

October 2011 - Joomla 1.5 / Joomla 2.5 / Joomla 3+ Template

The Responsive Joomla Template is the new vanilla skeleton theme from Joomlabamboo. It's built on the Zen Grid Framework v2.0 which is feature rich, mobile ready and easy to use. It's the ideal starting point for creating a new responsive Joomla website ... More

...