Template Overview
A selection of Joomla templates for artists.
Photographers take note ... the following themes have been hand picked for you to use for your photography Joomla website. What makes a good photography template? Thats a good question but we think lots of white space, clean lines and flexibility go part of the way to describing an ideal photography Joomla template. More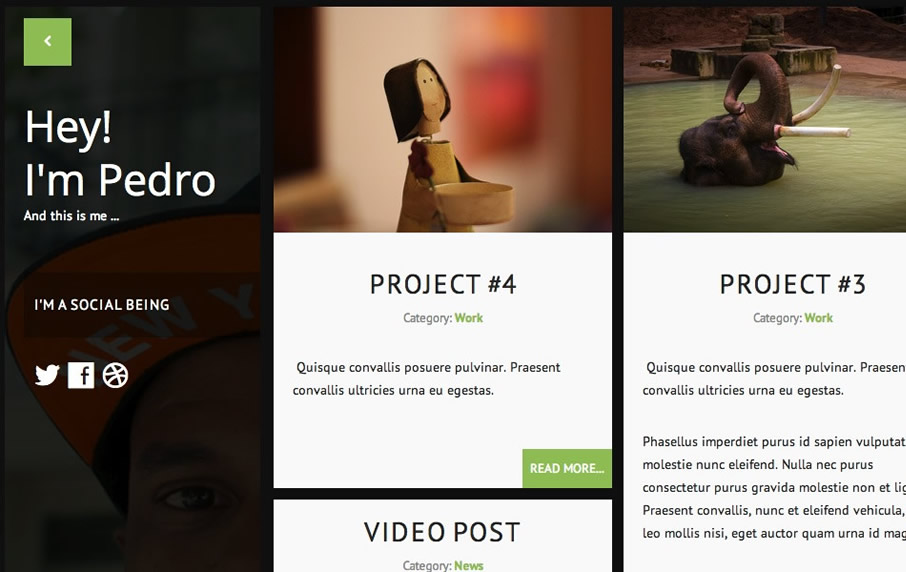 Read more: Photography
A selection of Joomla templates for artists.
The following Joomla templates are what we think are ideal themes to use if you are an artist, photographer, or designer. In fact these folio Joomla templates are ideal for anyone who needs to showcase their work. More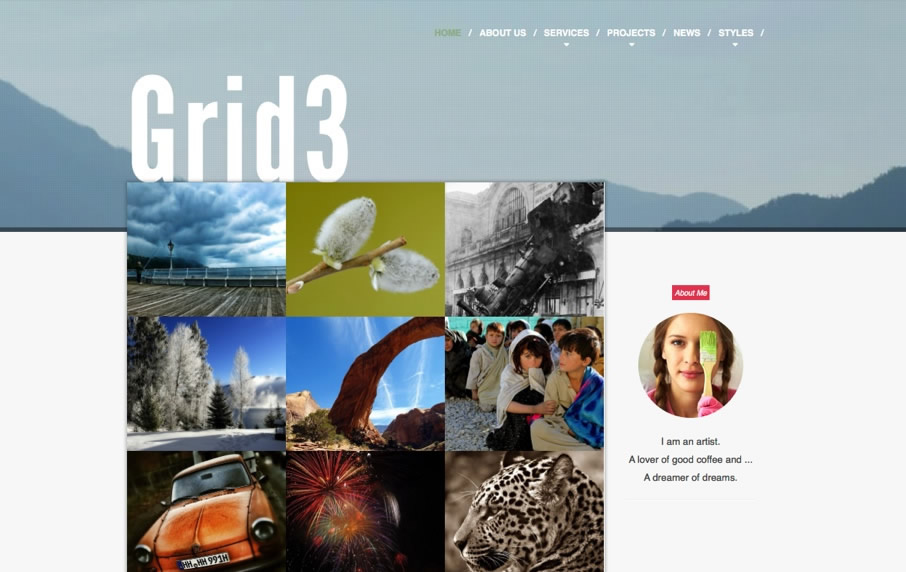 Read more: Folio
A selection of Joomla 3 templates.
We have a growing selection of Joomla 3 templates available.
Our Joomla 3 templates are feature rich, fast and flexible. All of our Joomla 3 templates support all iterations of Joomla3.

Read more: Joomla 3
A selection of creative Joomla templates.
In addition to our clean and simple Joomla templates we like to make themes for Joomla which are a little more creative. This could mean that they are creative from a design point of view or break away from the standard conventions of web design in order to create something that is creative and unique ... More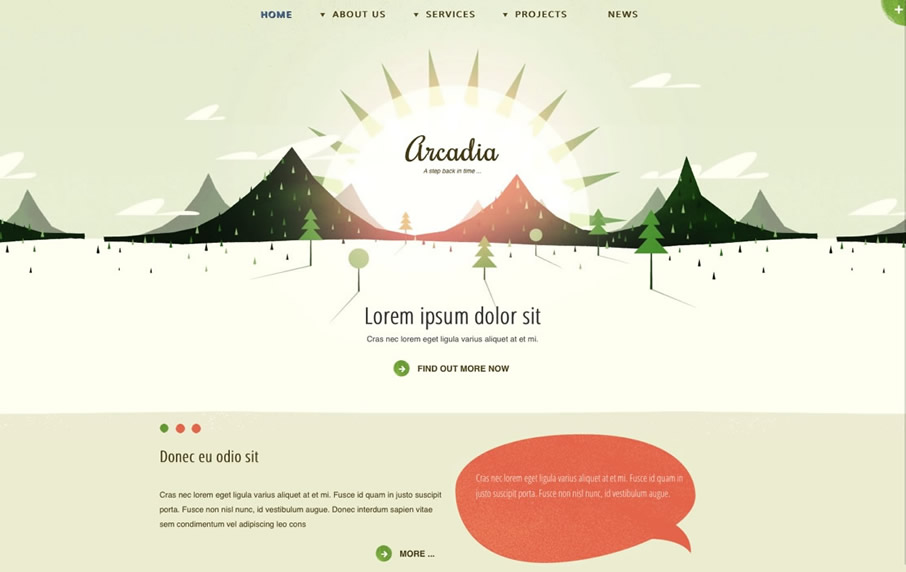 Read more: Creative
A selection of T3 based Joomla templates for Joomla 2.5 and Joomla 3.
Since the start of 2013 we have been using the T3 framework to build our new themes. T3 is a feature rich and yet light weight Joomla template framework that provides an incredible amount of power in the hands of site builders and developers. More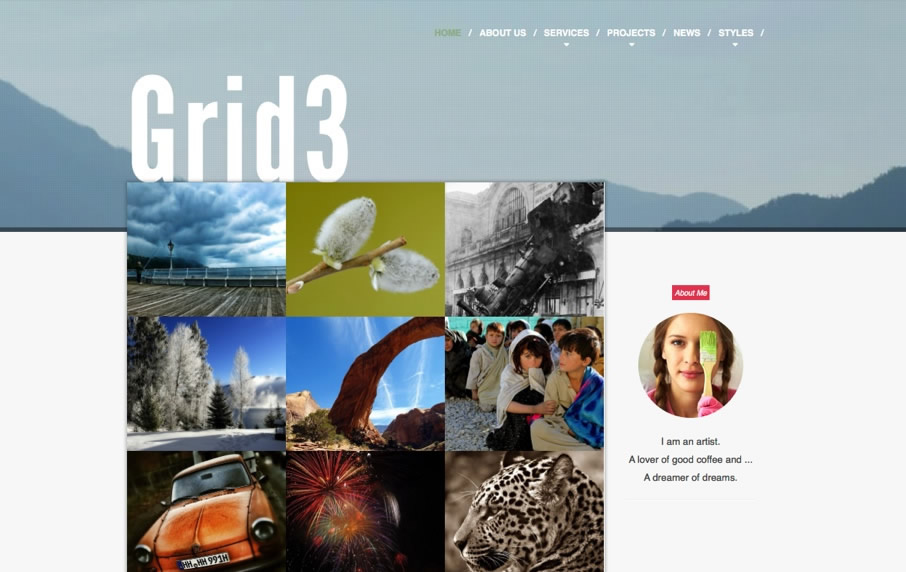 Read more: T3 Templates
A selection of side aligned Joomla templates.
Need a Joomla template that is a little bit different? The following templates are what we call side aligned - they feature a prominent sidebar with (in most cases) an emphasis on using the full screen real estate available to your vistitors. Some of the templates below also can be used to adjust to the middle of the screen but that almost spoils the fun. More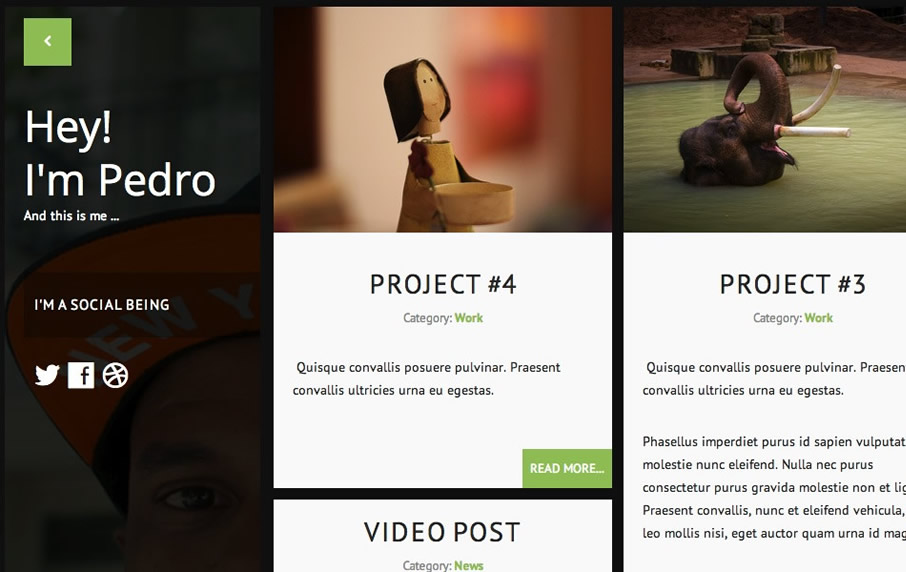 Read more: Side aligned
A selection of K2 Joomla templates.
We are big fans of the K2 component for Joomla and every front end template we have released since January 2009 year has come replete with a full K2 template. K2 is often described as Joomla 1.6 / Joomla 1.7 for Joomla 1.5 but in a nutshell it provides extra functionality that extends the content options and potential for Joomla.

For more information regarding K2 check the main K2 site. More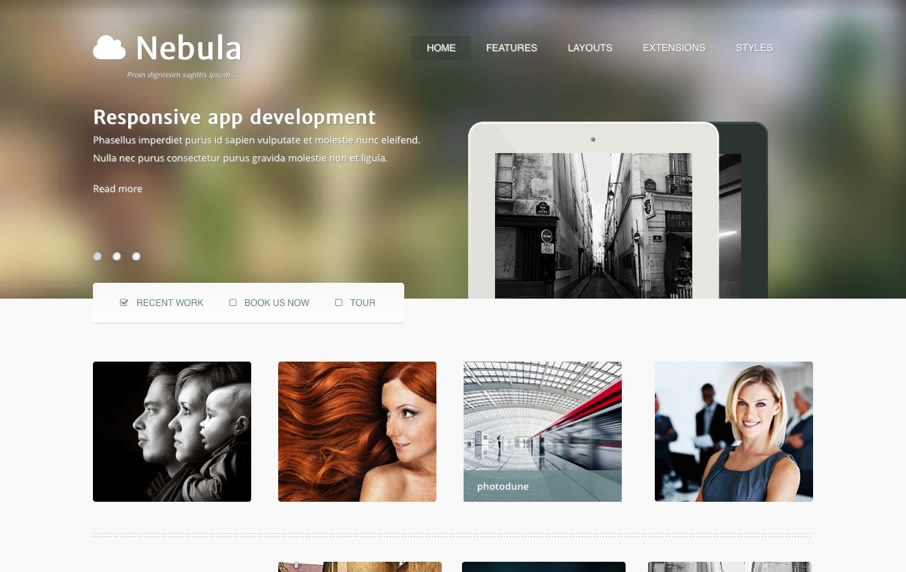 Read more: K2 Templates
A selection of business and corporate Joomla templates.
Our idea of a joomla business template is a template that is not only simple to use but one that also carries a healthy dose of style. It should be elegant and professional, without creating too much visual fuss that distracts the visitor from their purpose, which is of course, reading your content, buying your product or hiring your services. Here is a selection of our Joomla templates that we think fit that bill. More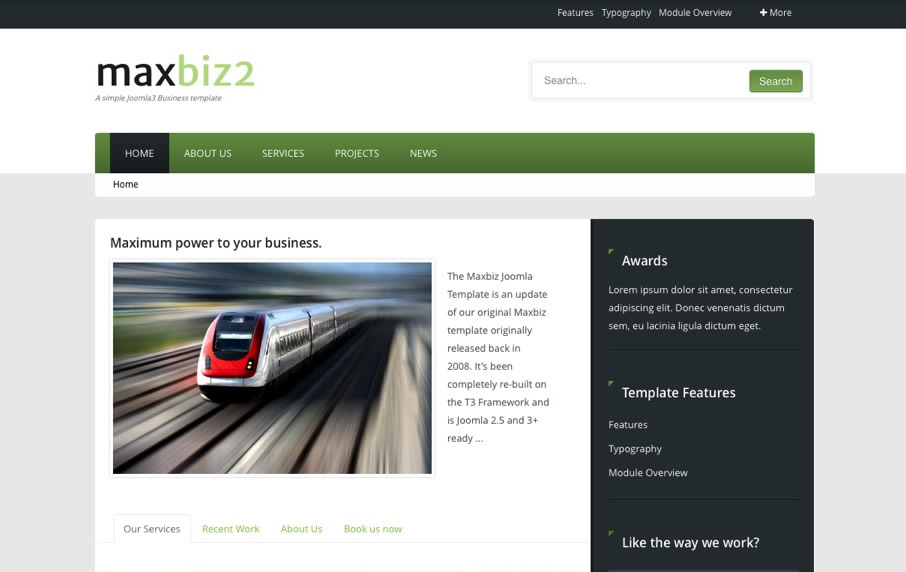 Read more: Business
A selection of nature / eco Joomla templates.
Whether you are looking for a Joomla template that is for a natural health practitioner, yoga studio or even a shop selling environmental products these Joomla templates are certainly ready to be put in to service. One of our specialities is creating Joomla templates that suit a greener, cleaner, healthier lifestyle and this collection of joomla themes is perfect for anyone wanting to make the web a healthier place. More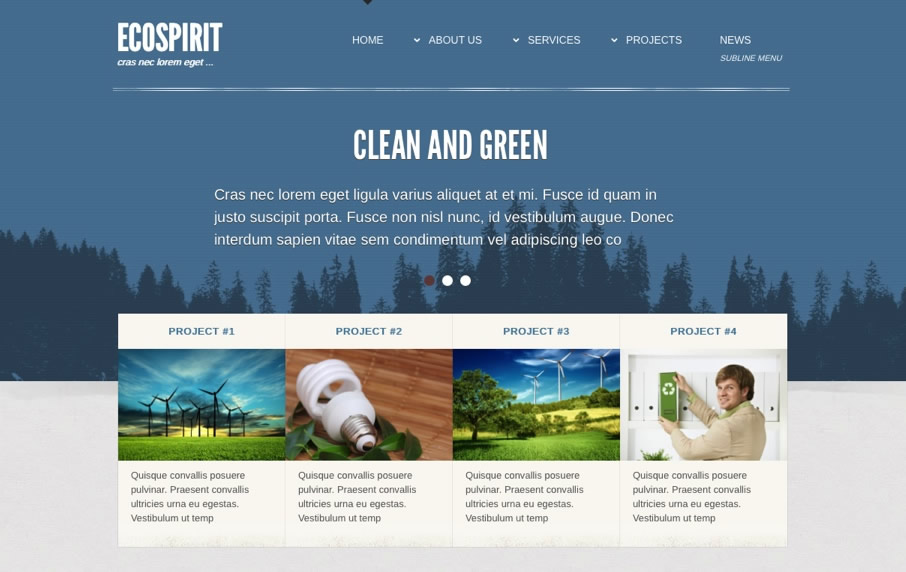 Read more: Eco Templates
A selection of minimal / simple Joomla templates.
When we first started making Joomla templates we built a reputation on creating clean, uncluttered simple Joomla designs. While our style has evolved over the last few years this is still one of the core design principles that underpin our design process and philosophy. We take the view that adding unnecessary design elements does not necessarily add to usability and that when it comes down to it, a minimal template design can convey your message in a focussed and powerful way More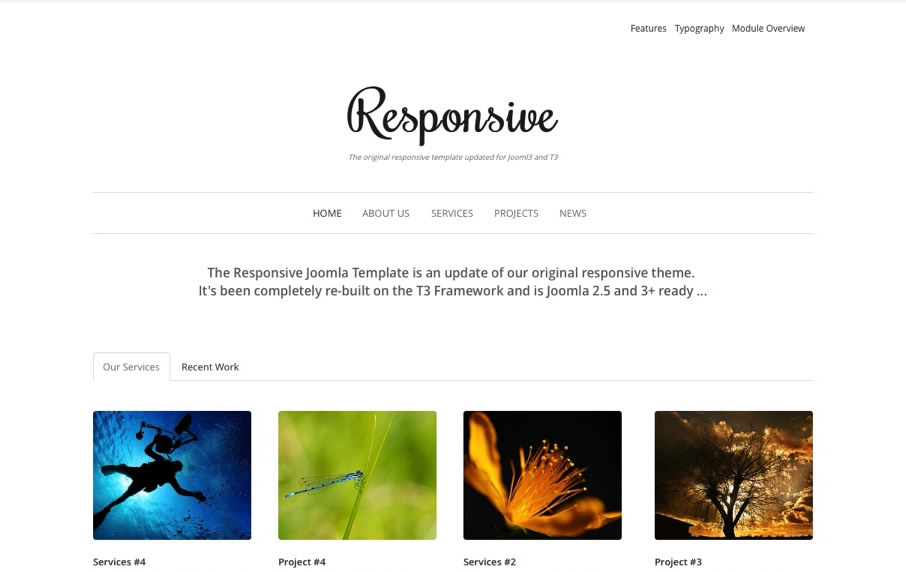 Read more: Simple
A selection of zen grid framework based Joomla templates.
Our Joomla template framework - the Zen Grid Framework - is an easy to use, flexible and feature rich Joomla Template framework that is used in most of our recent Joomla template releases. The zen grid framework provides a solid base to control and customise your Joomla website from and while it delivers some amazing functionality it does not compromise or get in the way of our simple design aesthetic. The following Joomla templates are built on the Zen Grid Framework. More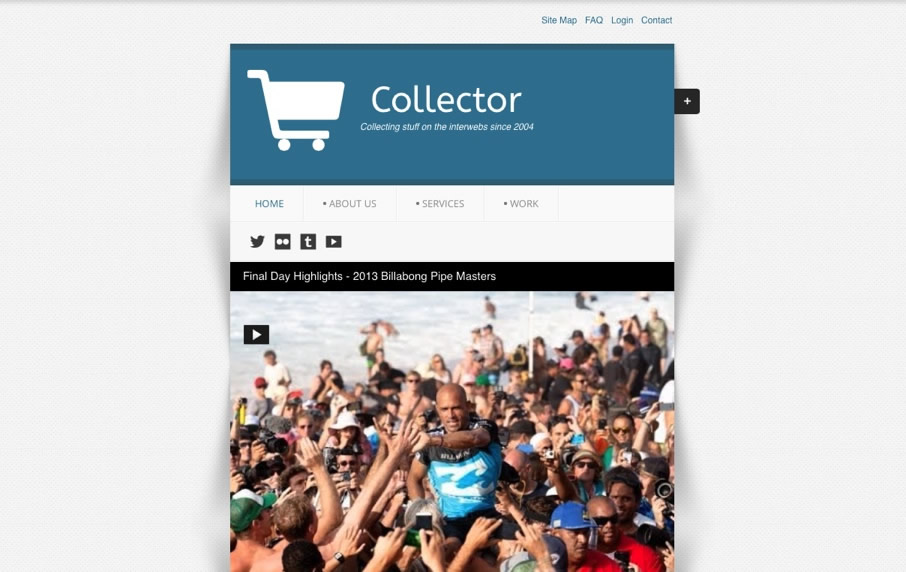 Read more: Zen Grid
A selection of slightly more grungy textured Joomla templates.
In contrast to the simple and clean Joomla templates in our catalogue we also have a number of slightly dirty textured Joomla templates for those that like a bit of grit on their website. Our version of grunge tends to still be sparse and minimal, with just enough texture and grit to give the design that little extra depth that grunge webdesign tends to do so well. More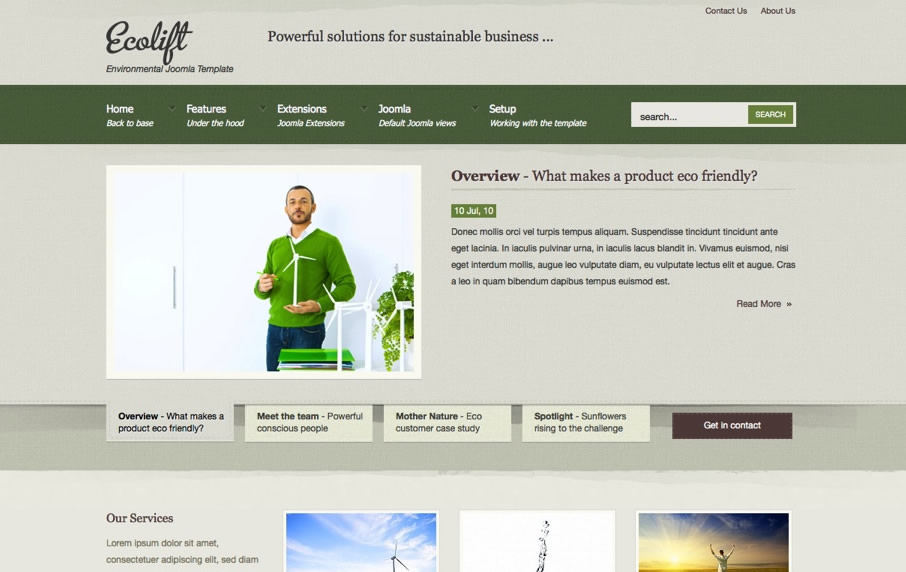 Read more: textured
A selection of slightely more grungy textured Joomla templates.
Joomla has a number of options for when it comes to creating an online shop. We have a selection of shop joomla templates that will cater to your Joomla ecommerce needs. You will find in the selection below Virtuemart Templates, templates for the Tienda ecommerce extension and redShop. More
Read more: Shop Templates
The default Joomla admin template tends to be either loved or hated - without much room in between. The Crisp and Simple Joomla admin templates were created as a way to open up the Joomla admin interface to those that find the default admin theme hard to work with. Both of our admin templates are smooth and crisp and will radically change the way that you will interact and work with the Joomla admin.
Read more: Joomla Admin Templates
A selection of responsive Joomla templates.
A responsive Joomla template uses css mediaqueries to scale dynamically to fit the width of the browser that the user is viewing your site with. It's an effective and intelligent way to approach targetting mobile platforms such as iphone and ipad for your Joomla website. More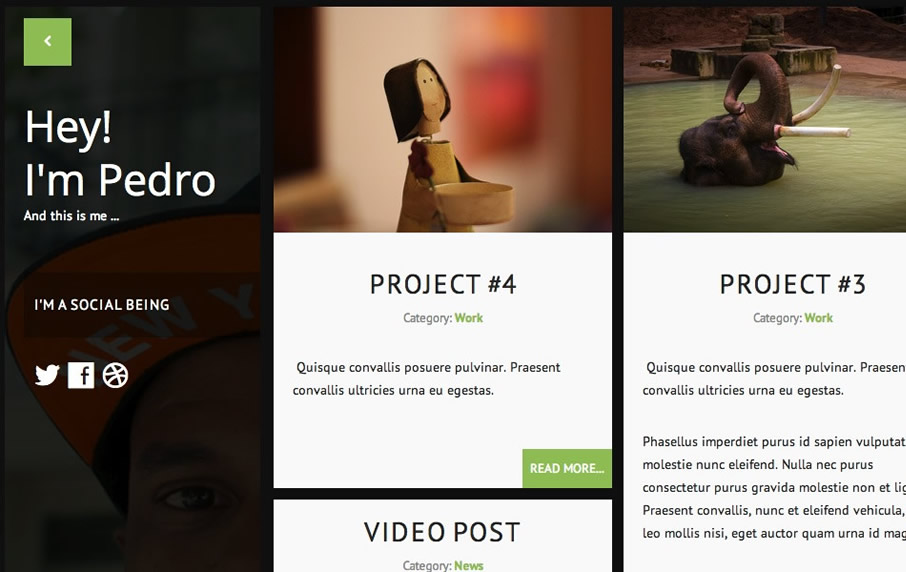 Read more: Responsive
A selection of responsive Joomla 2.5 templates.
Our Joomla 2.5 templates are compatible with Joomla 1.6, Joomla 1.7 and Joomla 2.5. If you are running Joomla 1.6 or Joomla 2.5 on your site then it is highly recommended that you update to the latest available version. Each new template we release comes in Joomla 1.5 and Joomla 2.5 versions.More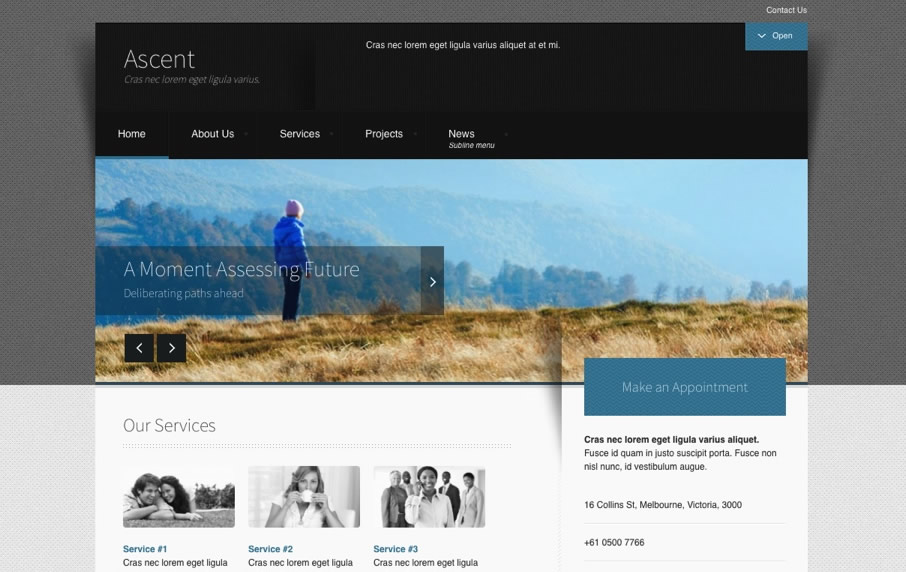 Read more: Joomla 2.5
A selection of clean and minimal Joomla templates.
Need a clean and minimal Joomla template? The following Joomla themes place an emphasis on lots of white space meshed with clean lines and elegant typography. More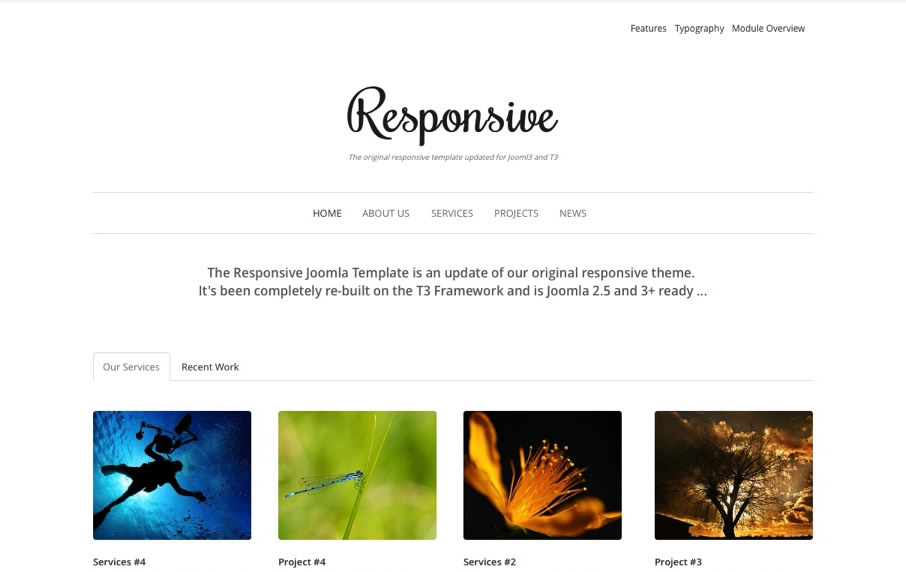 Read more: Clean
A selection of fluid masonry driven Joomla templates.
Masonry is a unique grid system that allows you to create fluid and flexible layouts. Masonry is a jQuery script that is more like a jig saw than a traditional grid layout where it intelligently fits differently sized objects into the available space. The following Joomla template feature masonry in their demo sites however the module Zentools and the K2 templates, called Zenkit, allow you to take advantage of this layout technique in any Joomla theme. More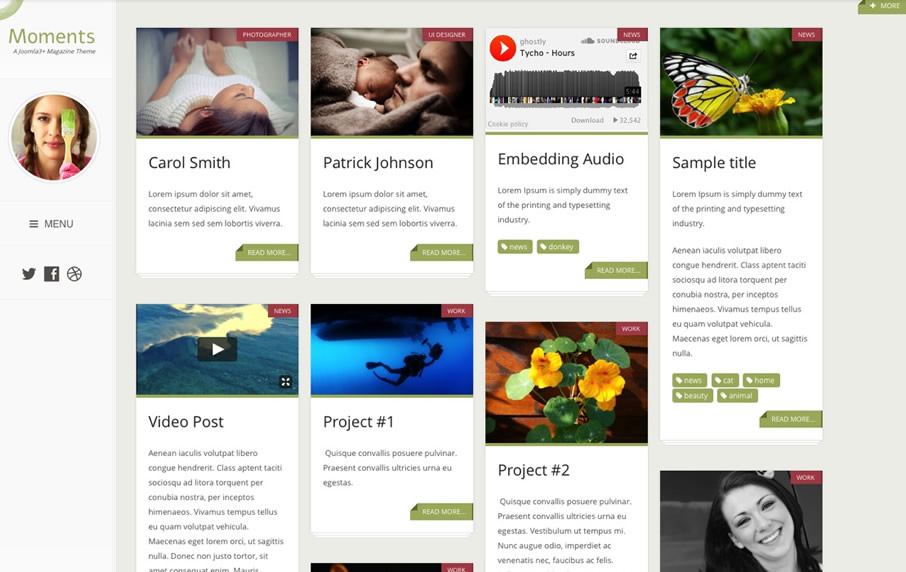 Read more: Masonry