Creative
A selection of creative Joomla templates.
In addition to our clean and simple Joomla templates we like to make themes for Joomla which are a little more creative. This could mean that they are creative from a design point of view or break away from the standard conventions of web design in order to create something that is creative and unique ... More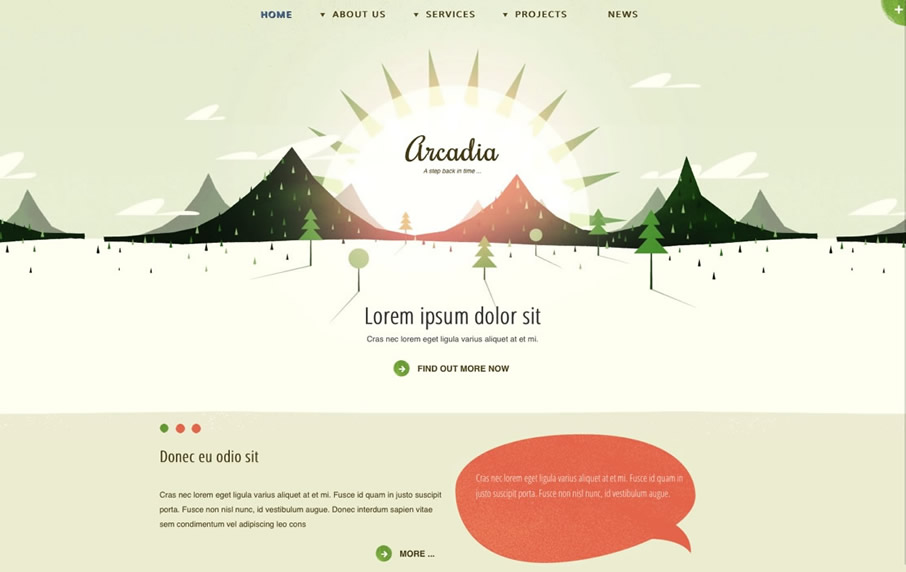 October 2010 - Joomla 1.5 / Joomla 2.5 Template

Inside Out is a fresh joomla template that is styled perfectly for your online magazine or folio. It comes with a unique left column setup that keeps your menu items up front and on the screen regardless of where your user is on the page. It also comes with a crisp K2 template and its built on our zen grid framework which means that its a powerful solution for your website ... More

...

Nov 2012 - Joomla 1.5 / Joomla 2.5 Template

Wide open space, earthy tonal grunge and a ton of fresh baked style make Ecospirit the perfect green website template. It's a responsive Joomla template built for a variety of uses, mixing delicate textures, soft stained grunge elements to create a clean and slightly dirty Joomla template ... More

...

Sep 2012 - Joomla 1.5 / Joomla 2.5 Template / Joomla 3 template

The zen building blocks are a set of five responsive Joomla templates that are designed to be the ideal starting points for your Joomla web projects. We call them Zen Building blocks because they are simple, minimal, cleanly coded and have the potential to be turned into just about any type of design you can put your mind to.

Read More

Aug 2012 - Joomla 1.5 / Joomla 2.5 Template / Jomsocial Template

The Highline Joomla template is a beautiful responsive Joomla template that combines a popular full screen slideshow with the a flexible masonry like layout - it's ideal for magazine, blogs and portals alike. Updated with a responsive Jomsocial template. ... More

...

Feb 2011 - Joomla 1.5 / Joomla 2.5 Template

Lacuna is a fun Joomla template that merges bright colours, with subtle textures, smooth gradients, a cluster of clouds and a splash of sunshine. This Joomla template offers an astounding array of colour choices and layouts that are designed to suit your personal blog, folio or slightly left of center Joomla business website ... More

Joomla 2.5 Template / Joomla 3+ Template

Sidewinder is a slick responsive side-aligned folio Joomla template. It features a beautiful masonry driven Joomla layout for your Joomla content as well as an incredible off canvas menu ... More

Apr 2013 - Joomla 2.5 Template / Joomla 3.0

Noun: Arcadia - a region or scene of simple pleasure and quietA beautifully designed Joomla template by Glenn Thomas aka The Fox and the King with a stunning sunlit landscape fused with bold retro colour schemes ... More

...