Ecospirit
Nov 2012 - Joomla 1.5 / Joomla 2.5 Template
Wide open space, earthy tonal grunge and a ton of fresh baked style make Ecospirit the perfect green website template. It's a responsive Joomla template built for a variety of uses, mixing delicate textures, soft stained grunge elements to create a clean and slightly dirty Joomla template ... More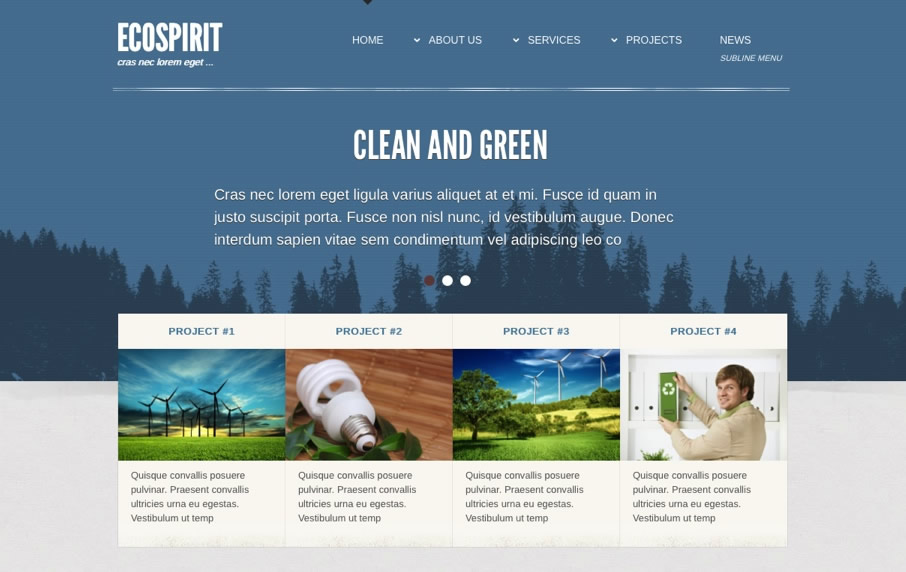 Natural, fresh and responsive

Ecospirit is optimised to work on your Joomla website across all screen sizes. It scales effortlessly inside the browser window regardless of the screen size. One template to fit all devices.
Extensive fonts available

Beautiful fonts are just a click away. This theme makes it very easy to add any of the fonts found on the google font directory. Just add the name of the font to the administrator panel and let the template do the rest.

1

Social icons now using font icons to improve load time

Full responsive layout

The Ignite template is a responsive theme for Joomla which automatically scales and adapts to the size of the screen used by your user

Responsive content and image module

Zentools is a powerful tool for creating responsive grids, slideshows, carousels, accordions and more. It provides all the functionality you need to populate your site with stunning and flexible responsive layouts using images from a folder, your Joomla or K2 content.

2

Combination of 28 colour hilites plus 18 texture and banner styles to create your own design

3

Zenkit K2 template overrides which bring the power of Zentools to your K2 content

4

Compatible with our responsive Jomsocial template

5

Unified Joomla 1.5 and Joomla 2.5 package

Compatible with Zenkit and K2

This template comes with full support for our unique stand alone responsive templates. Zenkit is a collection of responsive slideshows, carousel, filterable grid, accordion, blog and magazine layouts that you can use to transform your K2 content.
Like what you see?
Download the Ecospirit template for as little as

$89