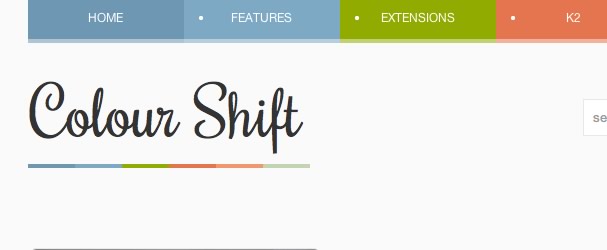 Colour Shift is a clean, crisp and colourful Joomla template that uses media queries to deliver a responsive design that scales to suit your visitor's screen size. Colour Shift joins our growing catalogue of other Responsive Joomla templates (Platform and Responsive).
Crucial info ...
If you haven't seen it yet you can see it in on the live demo. Otherwise you can see a list of the features, read through the documentation or download the template now.
We were late again ...
You may have also noticed that this is slightly late (well quite a bit late), so in keeping with our policy of supplying you with any joomla templates that you were entitled to during the term of your subscription but were not released during your subscription, if your subscription ran out between the 1st December and the 14th January then please drop us a line via the contact form and we will supply you with the Colour Shift files.
January Joomla Template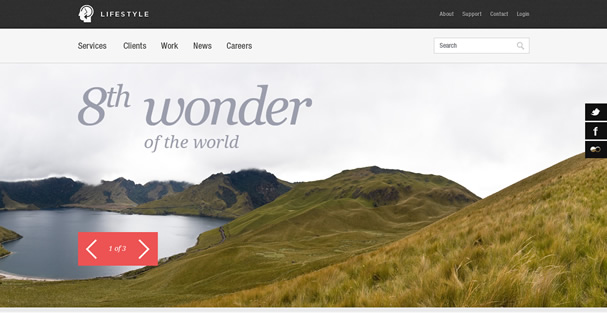 Work is well underway for the January Joomla template and we are aiming at releasing it by the end of this month. The next design is another stunning offering from David Vuu that I'm sure you will agree is simply beautiful. You can see a full screenshot on David's Dribble profile.
blog comments powered by

Disqus