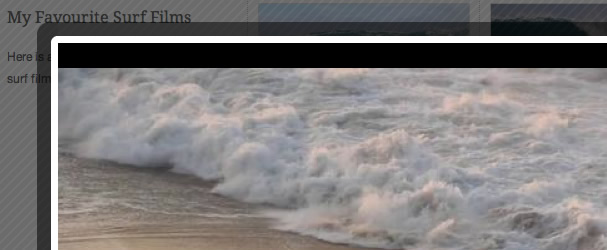 Our Microblog Joomla module can now be used to create a lightbox video gallery using your K2 content. The module can now display the video that you specify in the K2 video tab within a colorbox lightbox.
K2 + Microblog
This is a flexible solution for creating a video gallery as you get to combine the power of the K2 componentwith the flexibility of the Microblog module. All of the "on page" display is controlled via the Microblog module which offers numerous layout types for displaying the content - Columns, Flat, Leading, Filtered, Maxbiz and New media. Each of those views also gives you control over the display of the k2 content, k2 images and titles.
Last time I checked there was no reliable or perhaps easy to use and style video gallery component for Joomla, (although that was sometime ago so please correct me in the comments if there is something out there that is easy to use and style). Microblog may well turn out to be the perfect interface for grabbing videos from K2 and displaying them in a gallery format.
You can see a demo of the gallery view on the microblog demo site or check the details below for information on how to go about setting it up.