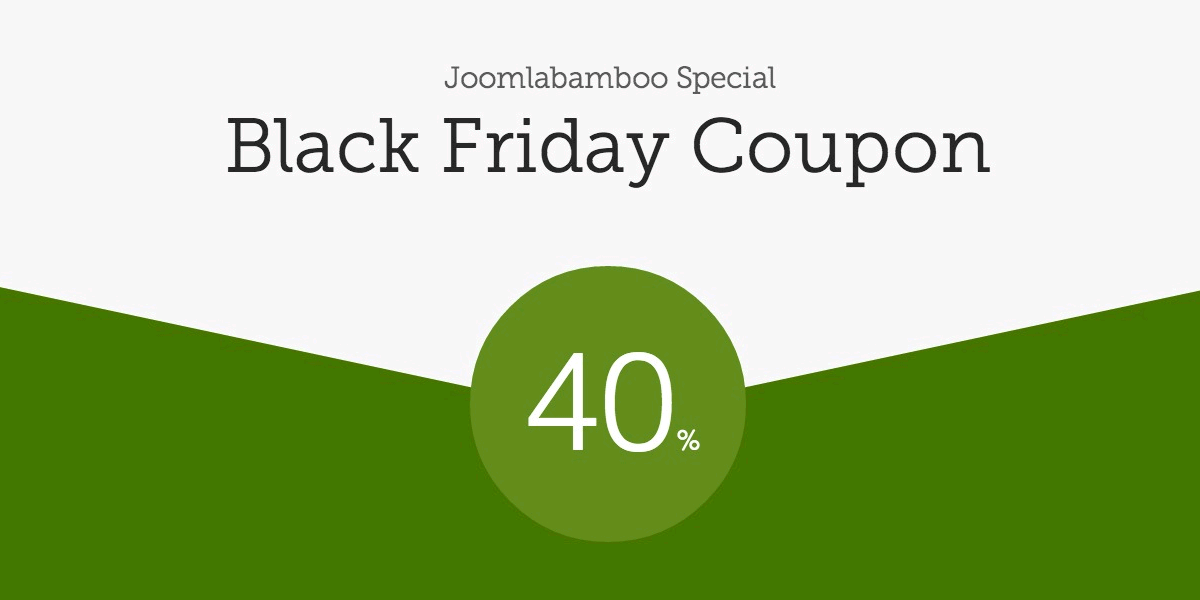 [This year we have two very special deals for you for the start of the holiday season because we know how much you love them.
The first is a Black Friday special that will let you take 40% off any of our subscriptions when you use the coupon "blackfriday". This coupon will be available for the next 24 hours or so so you need to be quick if you want to grab this one.
Also if you have signed up in the last few days let me know via the contact form and I will add the equivalent amount of time to your subscription - I hate to see folks missing out on deals.
Cyber Monday Joomla Site Builders Kit.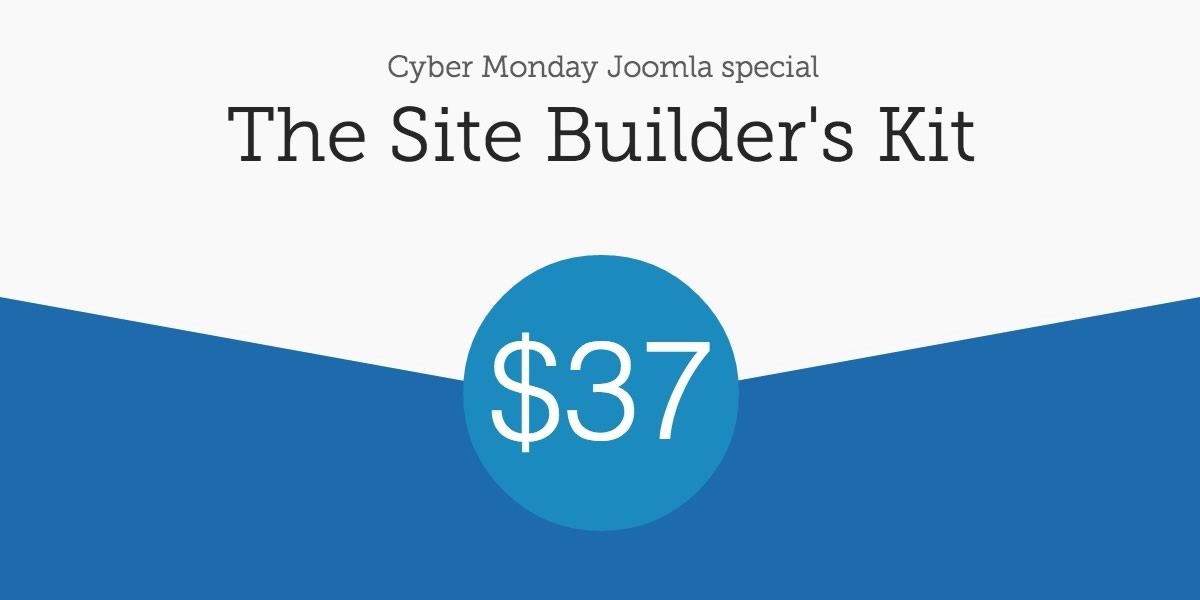 The other deal is a new initiative for us. We have teamed up with some good Joomla friends to create what we are calling the Site Builders Kit.
So on Monday Joomlabamboo, Anything Digital (makers of sh404) and Os Training are going to be offering a very special deal for Joomla site developers and builders alike. It's a bit of a taste test of all three of our services but I can't tell you much more than that at this stage.
Stay tune for the announcement on Monday.
UgMonk are doing it again.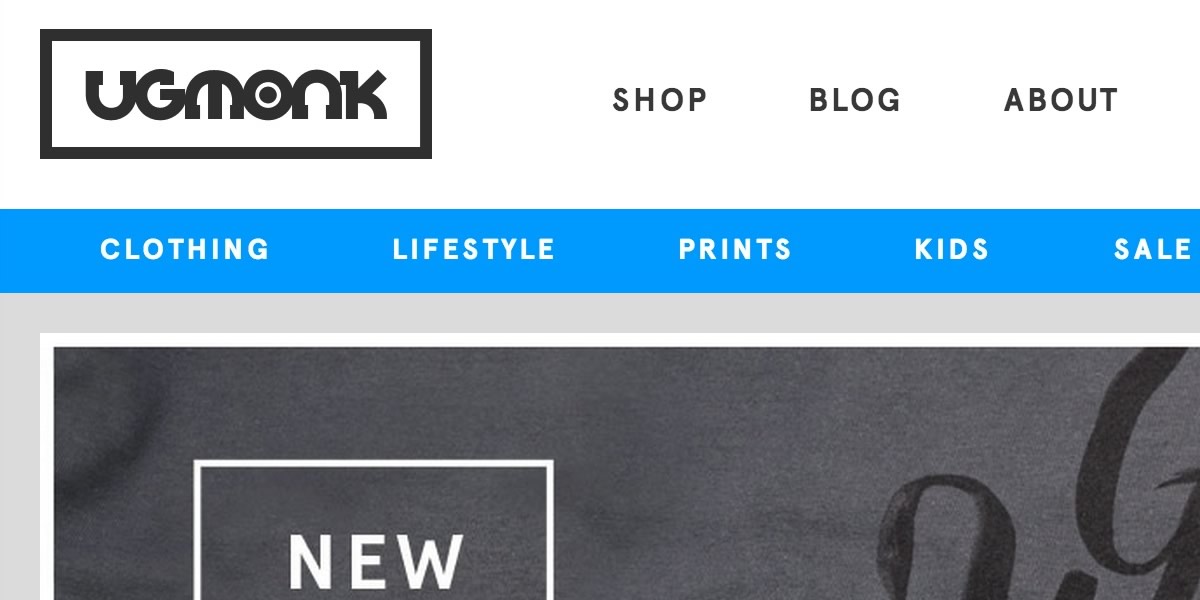 Last year I mentioned that my favourite online T shirt supplier was doing the Black Friday thing and I'm excited to say that they are doing it again this year too all with a spanking new design. So you can get some beautiful type inspired T-shirts for 20% off and for each item purchase Ugmonk are giving three meals to the Rice Bowl charity. I'm off to get my yearly fill of t-shirts.
Enjoy!
](../index.php?option=com_acctexp&view=subscribe&Itemid=196)
blog comments powered by

Disqus