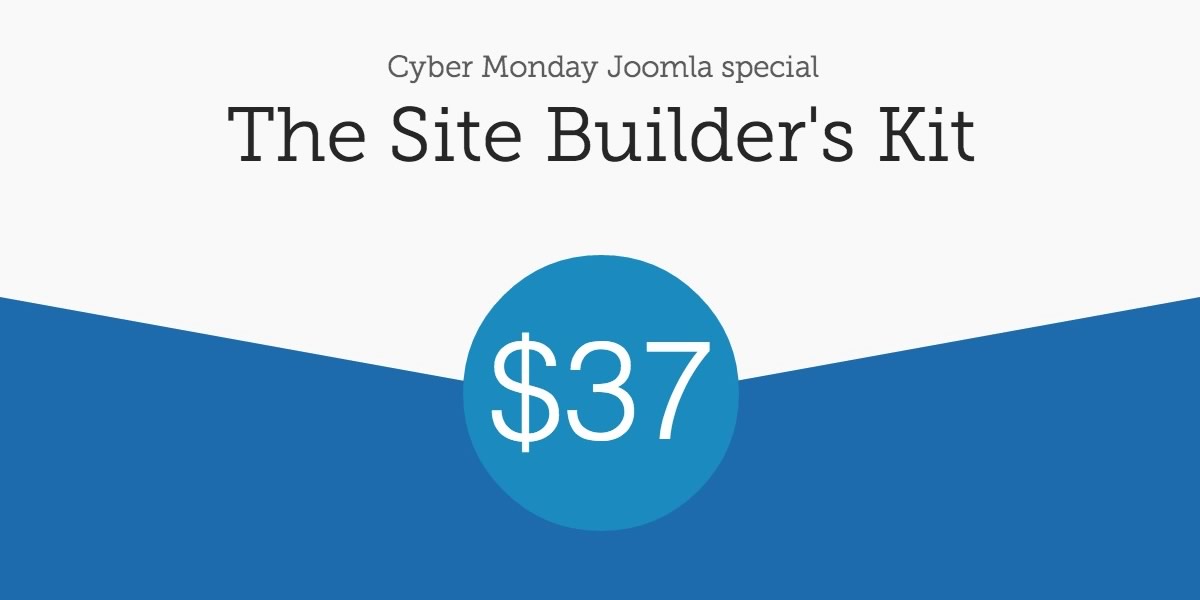 On Friday when I announced our Black Friday sale I mentioned that we would also be releasing an awesome new initiative for Cyber Monday with some of our other Joomla friends.
The Joomla site builder kit is a special collection of Joomla products and services that we think will be very helpful when you build your next Joomla site.
For $37, you get over $100 worth of value including:
A 3 month subscription to Joomlabamboo (normally worth $45) and access to 60+ Joomla templates.
A 12 month subscription to the sh404 SEO and SEF component from Anything Digital.
Plus one month access to OS Training and their incredible training videos, books and expert support from their friendly forum staff.
So how do you get the deal?
Go to the Site Building Kit plan page at Joomlabamboo. If you already have an account that will take you directly to the checkout page or otherwise for new users you will need to create an account first.
After you have hit the checkout button it will take you to paypal where you can complete your payment.
3.From there you will be redirected back to the Joomlabamboo profile area (You may need to login again).
On the profile page you will see two logos and an instruction to click the logos. Once you have done that, your coupons will appear in the profile area and you will then be able to use them to redeem the products at OS Training and Anything Digital.
Need more information?
If you still need some more information be sure to check out the Cyber Monday landing page.
About OS Training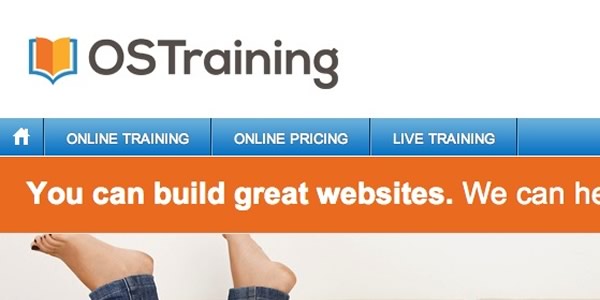 OS Training are a Joomla, Wordpress and Drupal online learning community. They provide professional videos and written documentation regarding how to use these popular open source CMS.
Their forum is a helpful place to ask questions and get answers fast.
About Anything Digital and SH404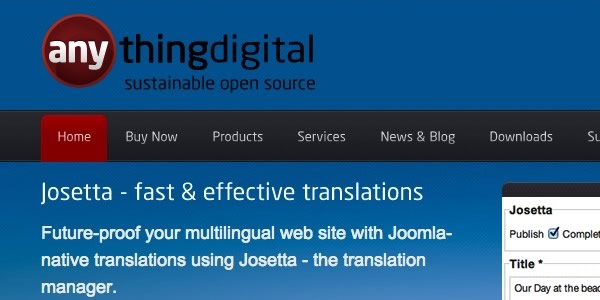 I personally install Sh404 on every Joomla site I create.
Already got a coupon?
If you've already signed up at either OS Training or Anything Digital and have a coupon for Joomlabamboo then you can head straight over to our plans page and use it on any of our plans.
We have reduced the 3 Month package to $37 for the duration of this offer.
blog comments powered by

Disqus