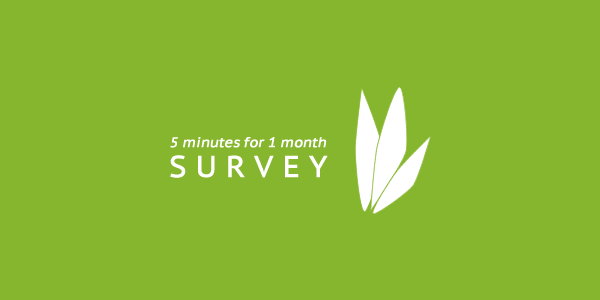 It's been a while since we sent out a survey to our users, so in the spirit of taking stock as the year starts to draw to a close, I've just published the 5 minutes for 1 month survey.
We love receiving feedback from our users, so in exchange for five minutes of your time, we will add a month to your template subscription. Simple.
Once we have processed the survey we will automatically add the month to your subscription.
Please note that this offer apples to existing or previous members of the club. If your subscription has expired simply fill out the form and we will reinstate your accoutn with the bonus month's worth of access.
Thanks for helping us make Joomlabamboo better.
blog comments powered by

Disqus