I've just unwrapped our latest Joomla template and it's a little gem.
Zenhost is a clean and simple business template built for those of you who sell your goods, products or services online. It's a flexible theme built with bootstrap and T3 and comes with a slew of features and options to make it your own.
A new feature table module.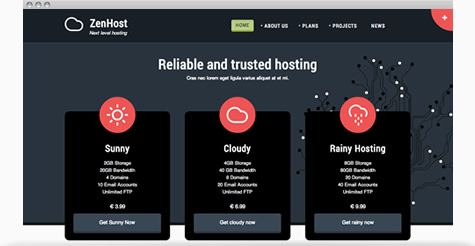 Zenhost features a new free Joomla extension called Zen Feature Table which makes creating a feature table for your products a ... zen experience. The feature table is a lightweight module designed to detail your products or services in a responsive, bootstrap driven layout.
The module itself is in it's early stages still but we do have big plans for this little tool.
The default themes are simple starter themes and the styling available courtesy of the Zenhost template can be seen above or on the demo.
It's a free module and comes with two very simple themes and a clearly thoughout html structure which makes customisation very easy.
You can expect some big things from this module in the next few months but in the meantime go grab a copy of Zen Feature Table now.
Enjoy!
blog comments powered by

Disqus