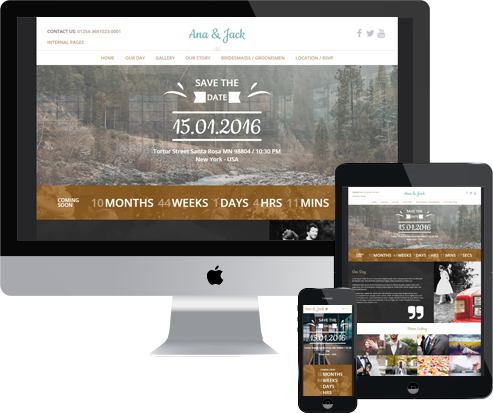 Today we have released the Joomla September template release – Wedding (apologies for the delay we have encountered a few unexpected snags). Wedding as the name implies is a wedding based theme and offers a one page layout together with a more standard menu driven design.
The template release also comes with two new extensions called JB Countdown (a date countdown ticker) and a quick contact form module called JB Contact.
Some Quicklinks
Download Live Preview Features Documentation Forum
One Page Home page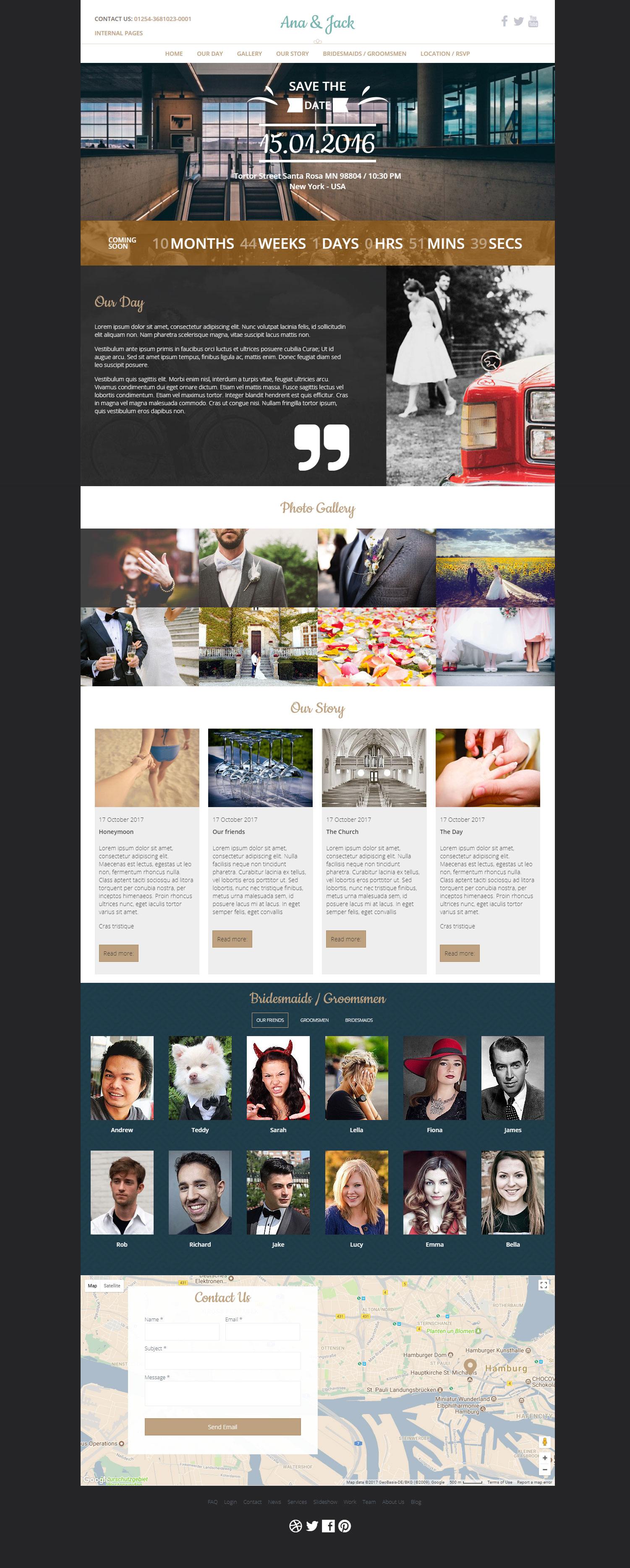 JB Countdown
JB Countdown is a module that counts down to a selected date. The available time options are year, month, week, day, hours and seconds. The themes example is simulating the countdown to the wedding day, but equally could be used for any specific event or special occasion. For more information on JB Countdown check out our JB Countdown blog post.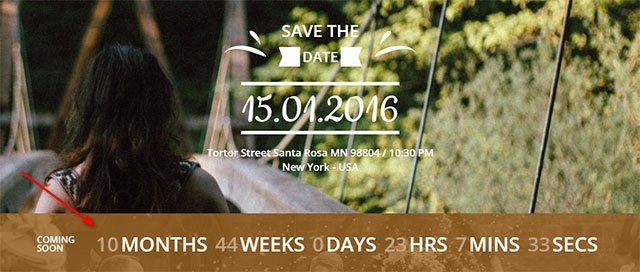 JB Contact
JB Contact extension is a new quick contact module built on top of the Joomla contacts component, it takes some of the fields and labels from contact core component and displays them in a module. We have published a couple of helpful blog posts when working with JB Contact and these can be found at How to Create a Joomla 3 Contact and How to change Joomla contact form fields.

Filtered Grid
One great Zentools2 feature Joomla Bamboo members don't seem to have used much is the gallery content source – so we've added an a filtered grid example. In co-ordination with this release we've put together a Filtered Grid blog post to explain how this content was created.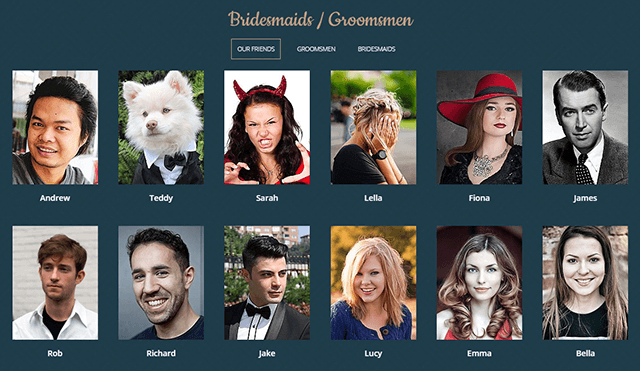 Some interesting article modules
Through out the theme we've created several new module styles that offer interesting effects and functionality. Some of these are slightly different than what we normally add to a design so we are really looking forward to feedback on these.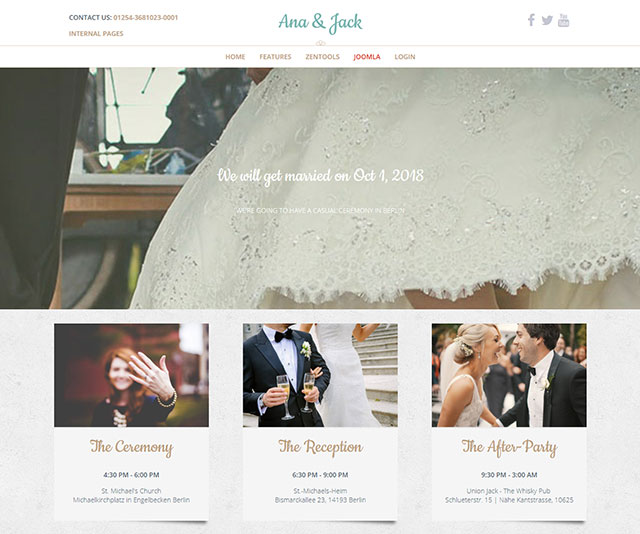 Speed and Zen Grid Framework v5
The Zen Grid Framework v5 is the template framework that we use to create our Joomla 3 Templates. It's very feature rich, lightweight and is great for users new to Joomla as well as seasoned pro's.
As with all Zen Grid framework the template is lightening fast when running with our enhanced htaccess file.
Download
You can download Wedding now from the Joomlabamboo download area, check out the template feature list or view the demo.
What's next from Joomla Bamboo?
We are now working on the next template release which has the provisional name of Church and is a religion based theme – here is the initial design although it is subject to change at this early stage.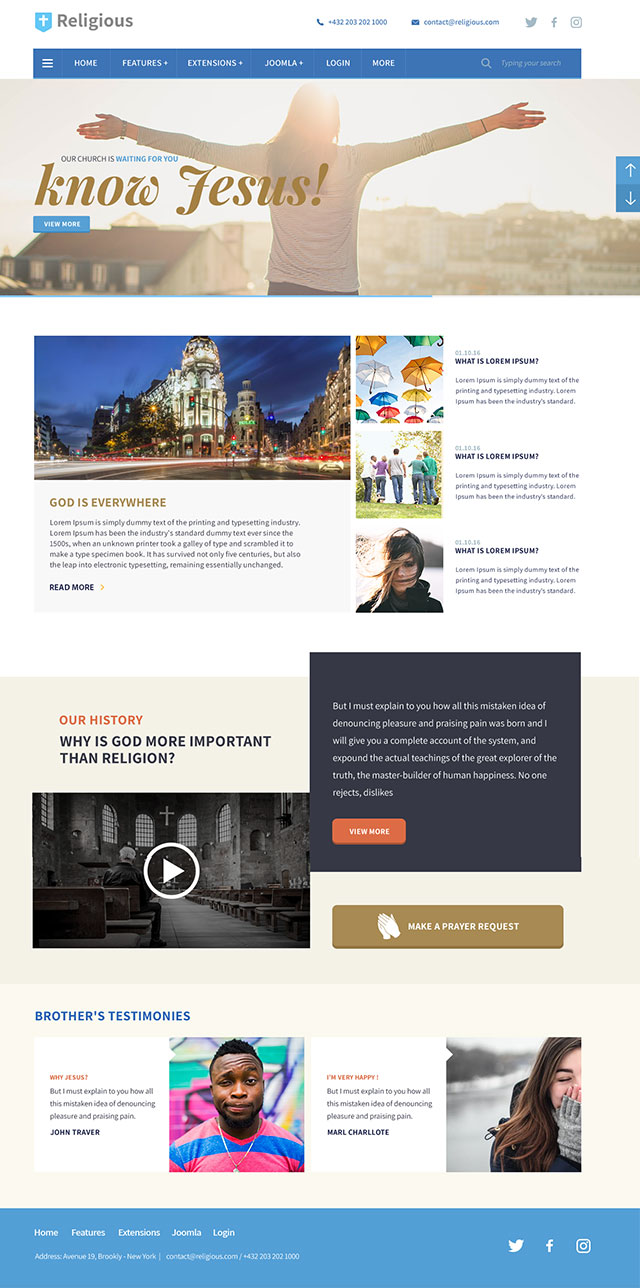 Feedback
As with all releases we'd really appreciate any feedback on Wedding and the design for our next release "Church" - Thanks Folks, really hope you enjoy the Wedding theme.
blog comments powered by

Disqus