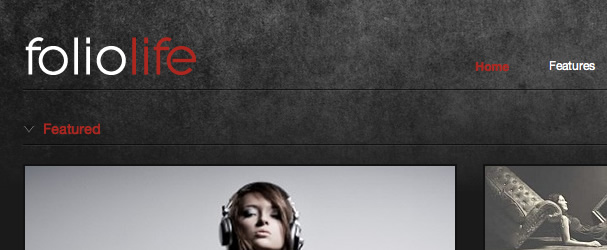 Im very happy to announce the immediate availability of our April Joomla template called Folio Life as well as the first release of our Zen Grid framework. (The quickstart will follow shortly). The new framework is a complete revisioning of the Joomla template admin and provides a slick UI in which to control the features that we crammed into it. Please make sure you read the KB before diving in so you can get a better understanding of what;s involved and also check out the key features below.
The Zen Grid Framework is the coming of age of the Zen Grid template that we released back in November 2009. When I first released that template I stopped short of calling it a framework but in the last few weeks it has come into its own as a stand alone Joomla templating framework that will help you to easily and effectively deploy websites using Joomla.
Some of the new features include:
New Interface
One of the key improvements has been the total revamping of the template interface. We have swapped out alot of the core Joomla admin screen and replaced it with a slick tabbed accordion interface that keeps the multitude of parameters organised and easily accessed.
Flexible Child theming
The new framework also offers child theming or layout overrides that help you to move away from the core Grid layout. This means that from our end we can maintain a solid codebase but keep producing radically different layouts and it also affords the user more control over the layout as well. For a full explanation of the layout overrides please view the Knowledge Base.
Here is a quick listing of the features of Zen Grid Framework:
Flexible layout control and dynamic module widths/controls
Customisable and easy theming
Adjustable and easy editable tagline
Adjustable logo positioning and easy replacement
Font Stacks variations
CSS Overrides from within the template admin
Template layout overrides
Superfish and Panel menus built in using the Joomla menu module
CSS and JS compression for framework scripts and css
Remove mootools from output if not needed
Remove joomla metatag generator
Hidden Panel
Google Analytics option
Built in ie6 PNG fix
Extra scripts for loading javascript or anything else into your template.
I plan on posting some screencasts for the new framework, posting the roadmap and most importantly porting old templates to the new framework in the next few weeks.
blog comments powered by

Disqus