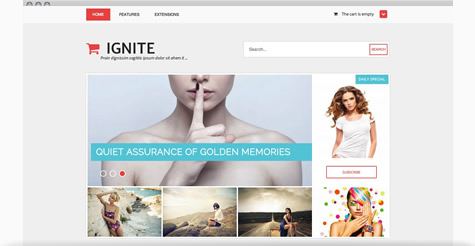 As promised when we released the Ignite template last week, we have now made an small update which adds support for Virtuemart.
The Virtuemart display is not exactly the same as Hika shop but it's very close. So if you must use Virtuemart then our latest clean shopping template may well fit the bill.
Please also note that there is an extra step when using the theme with Virtuemart. But don't worry we have outlined exactly how to go about the process over on the Ignite documentation page.
If you missed the announcement for the Hikashop and now Virtuemart template last week you can read the blog post announcing the release, view the features page or perhaps check out the demo.
blog comments powered by

Disqus