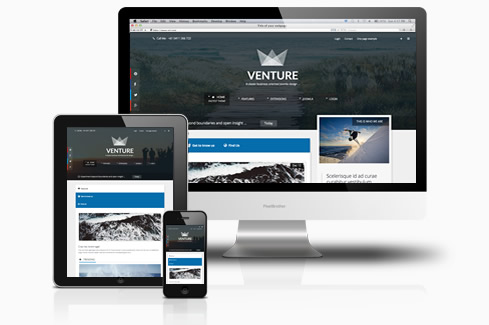 I'm happy to announce the availability of our latest Joomla template - Venture.
Venture is a responsive flat design that suits a number of purposes. You can use it to create a Joomla business, blog, news or magazine site. It's blazingly fast out of the box and also provides you with an enormous amount of control for creating the perfect layout and theme control for your next project.
Built in Background slideshow
Venture features a background slideshow which makes it very easy to add a personalised backdrop for your website header. The theme provides template settings for controlling the opacity of the background overlay to suit the colours of your images.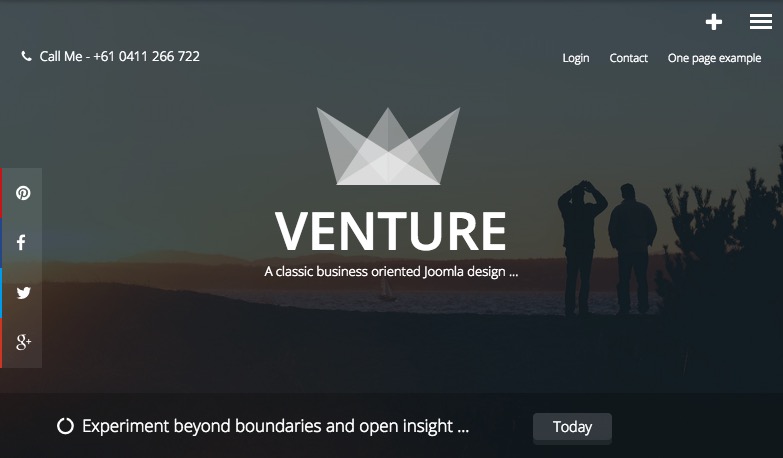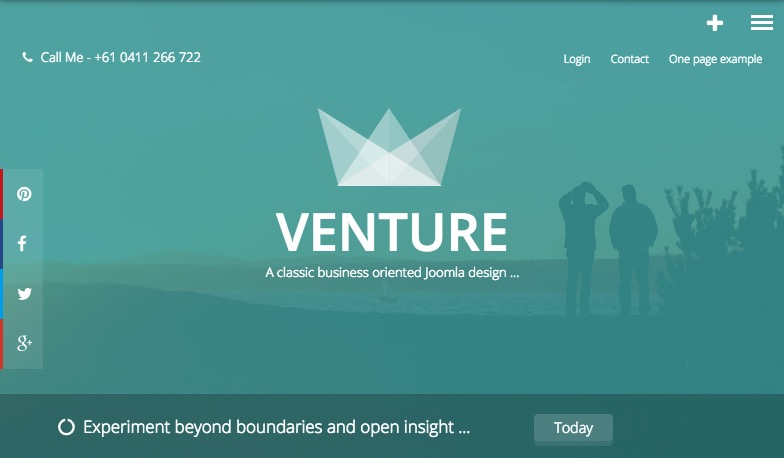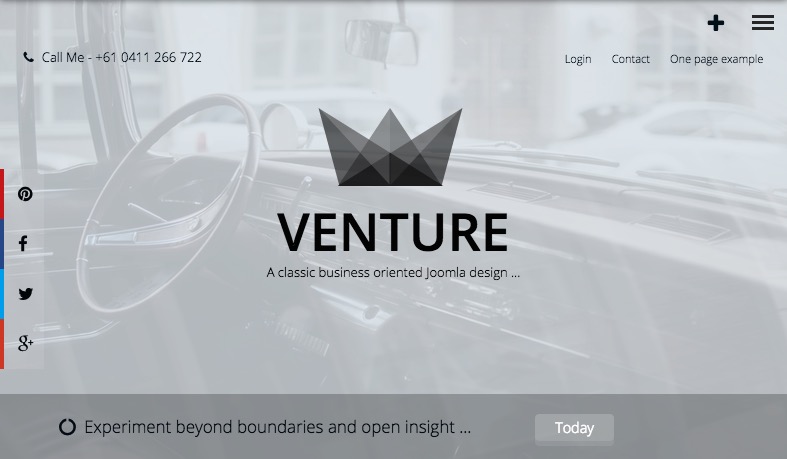 Bands of colour
Venture features the ability to easily create full bands of colour across your template. The ability to apply specific classes to rows of modules has been added to the framework (Xero, Rasa and Focus2 will have updates soon) so it is now very easy to make your content stand out in any of the grid block rows.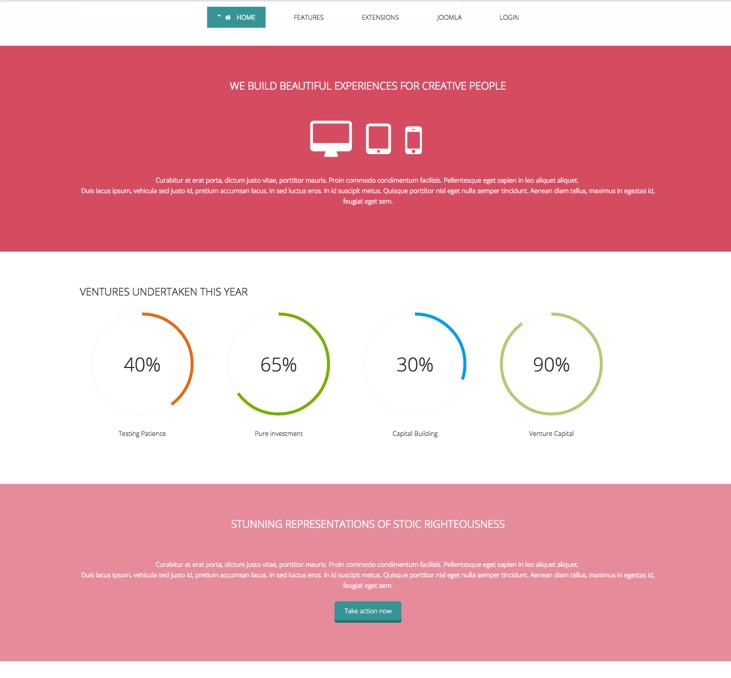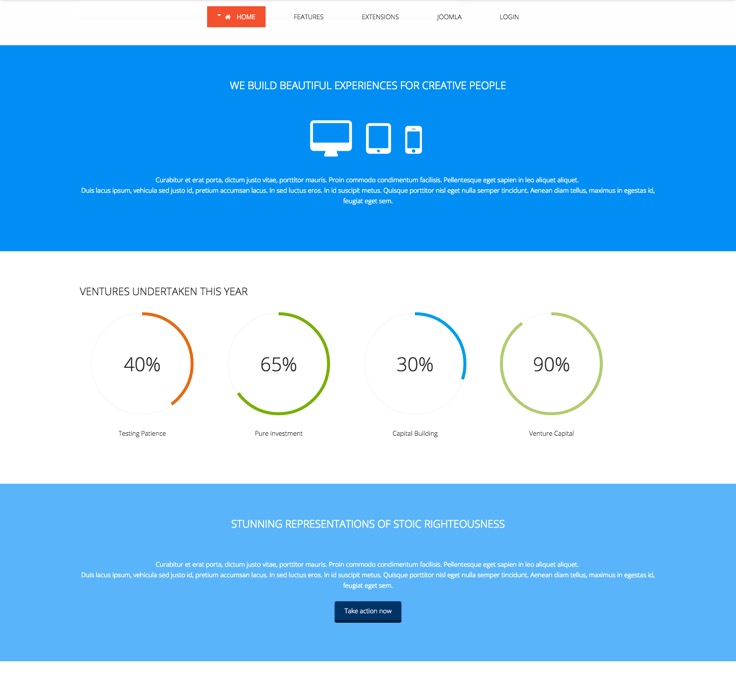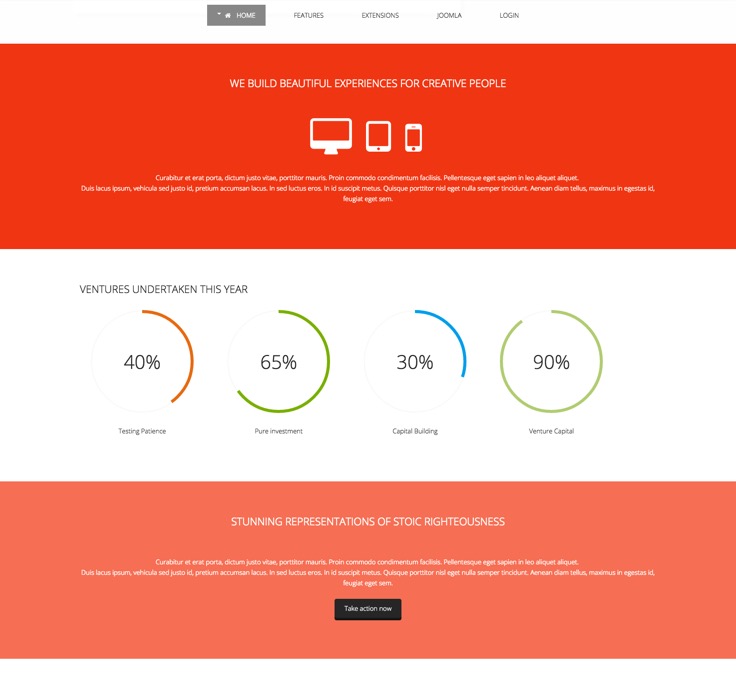 This means that you can apply any of the default styles - primary, primary2, primary3, secondary, secondary2,secondary3, light, dark, fullwidth - plus any of your own custom styles to entire rows of content.
To create your own custom style to be used in the template simply upload your less files to the less/styles folder and it immediately becomes available in the template admin.
Responsive Menu choices
All of our Zen Grid Framework v4 themes come with a range of options for how menus are handled on small screens such as tablets and phones.
Offcanvas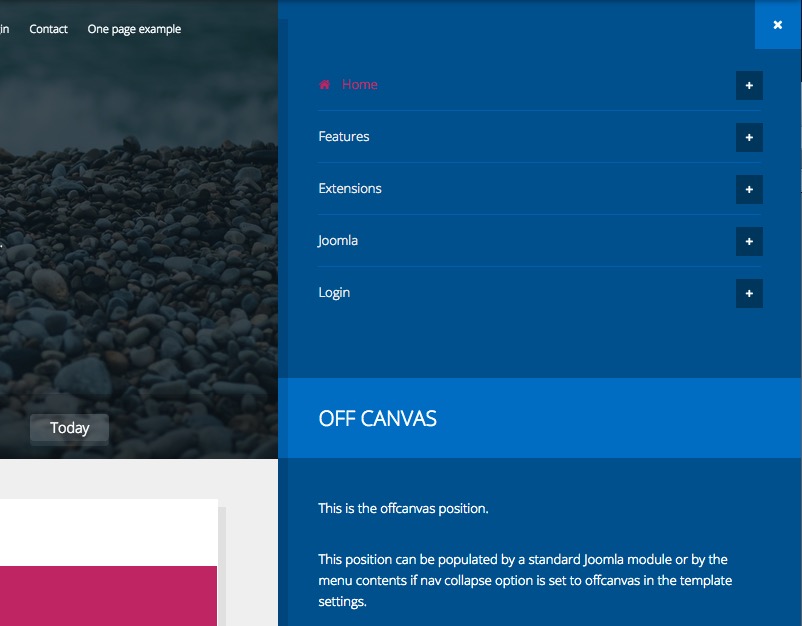 Toggle Menu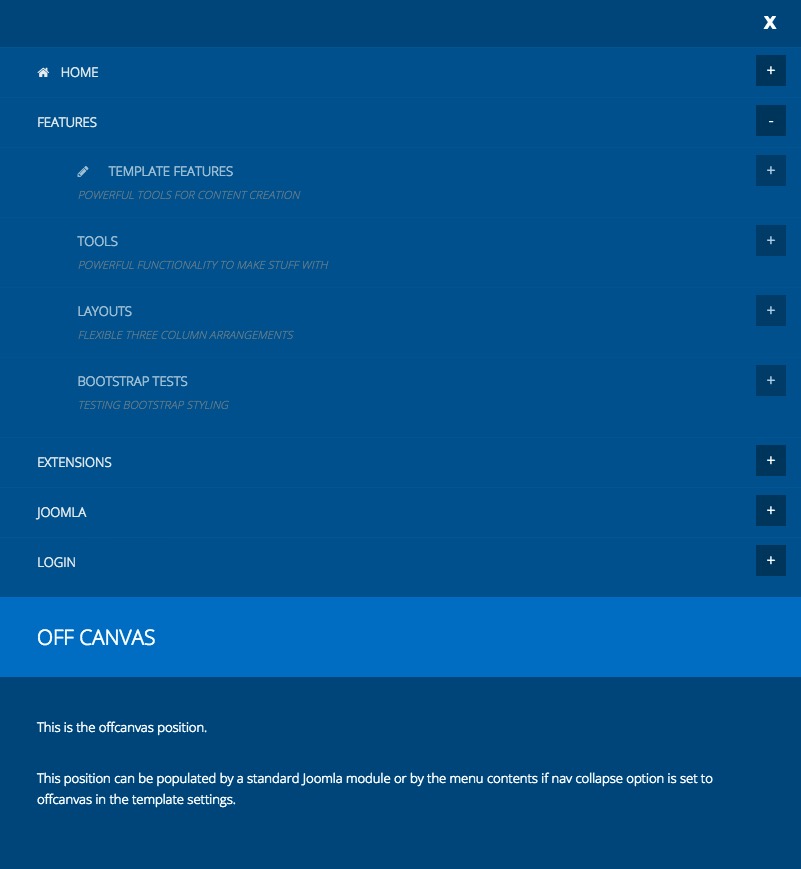 Select Menu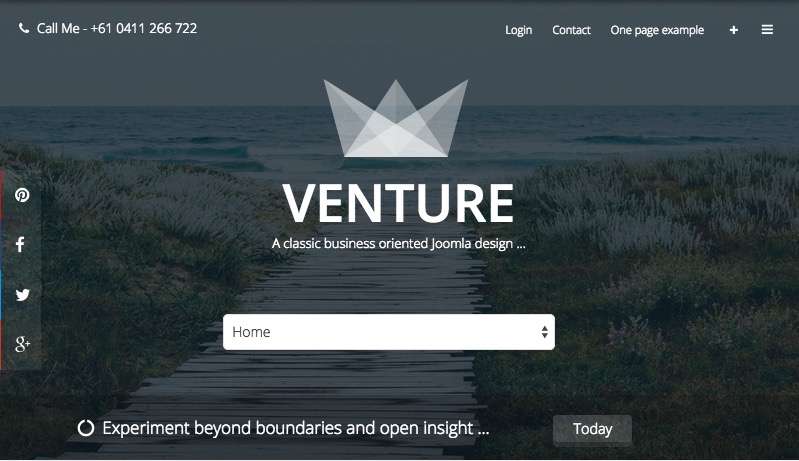 Stacked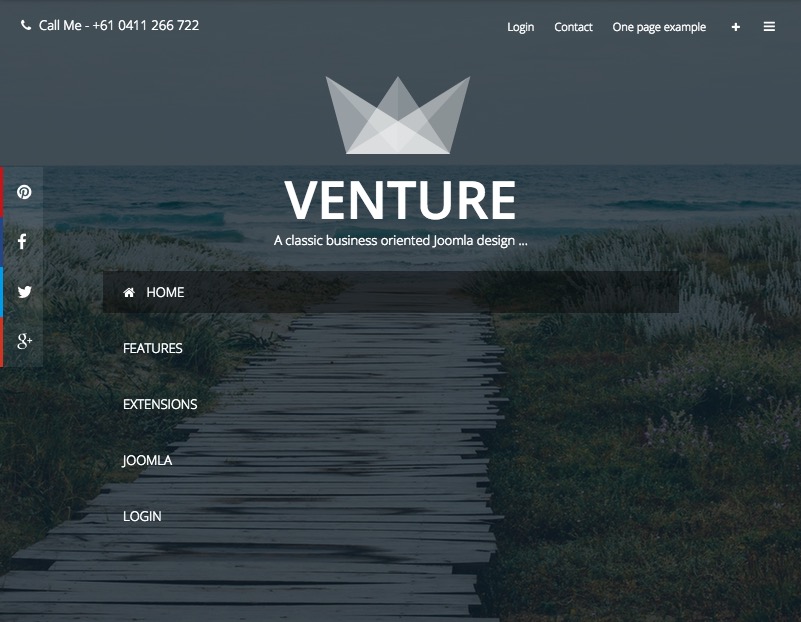 One page layouts
As with most of our themes released after the last 12 months come with a one page option. This means that the main menu is transformed into a static list of links which when clicked can be used to scroll the user to the corresponding point on the page. It's a great way to make a simple landing page for your product or business.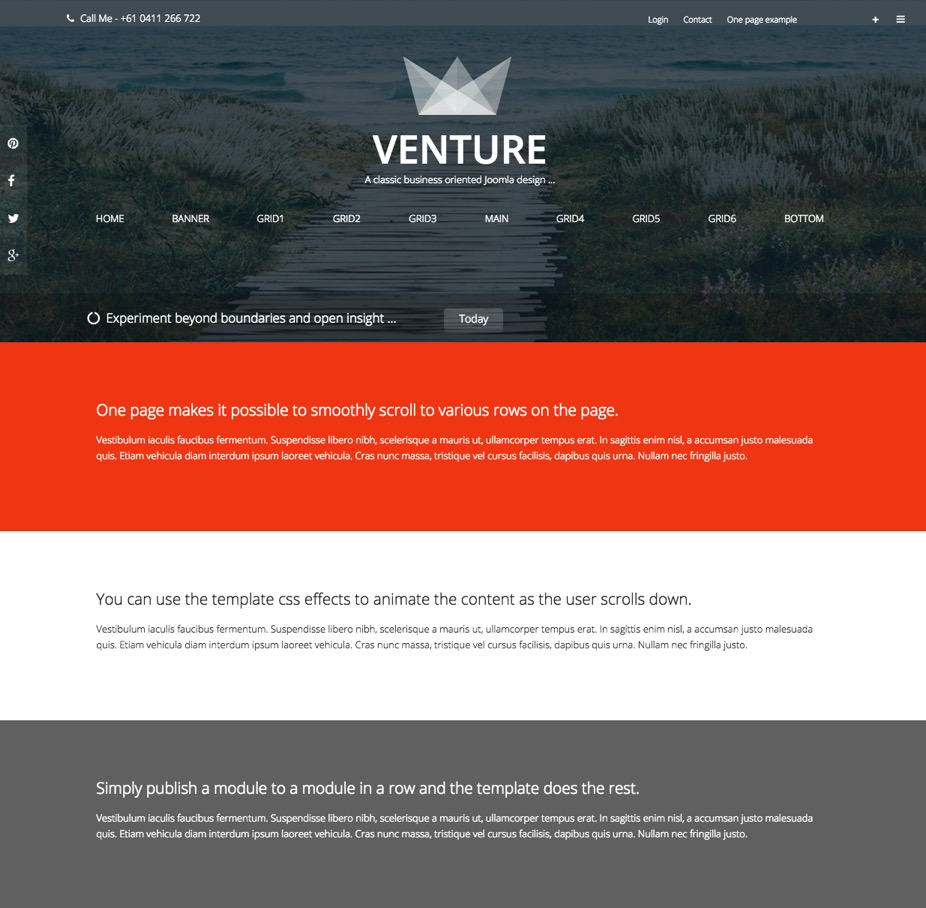 What's next?
Next on our list is to release an update for Xero, Rasa2 and Focus2 to add some new features ot the template including:
Zen Grid Framework 4 v1.2
Row classes (aka the full bands of colour above)

Typekit font support

Some further speed and code optimisation and bug fixes
A Zen Grid Framework Road map
In the next week or so I hope to publish the roadmap we are putting together for adding functionality to Zen Grid Framework v4. At this time I'll also be releasing an updated list of themes that we will be porting across to Zgfv4.
Enjoy!
blog comments powered by

Disqus