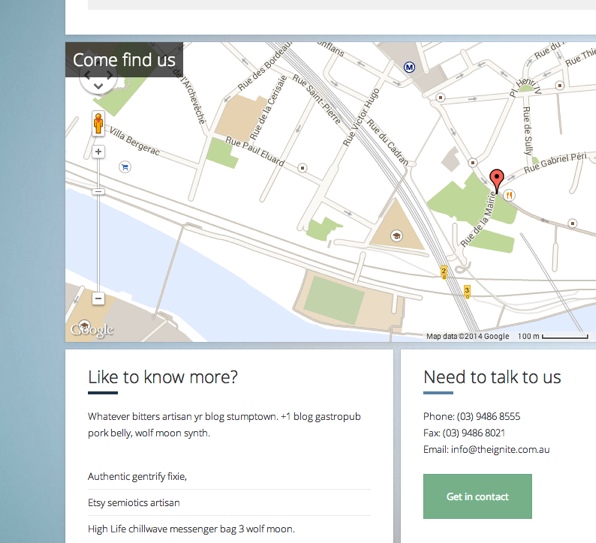 Our Joomla template for April, Client, is a super sleek and clean business template for Joomla. Tight alignments, simple structures and grid based layouts make the Client template a great choice for your next client centered or business focussed website.
It's is a responsive design that features sticky nav, off canvas bar, our new (free) Maps2 module and the new (also free) Mod Skillset modules. It's built on T3Bs3 which means it takes advantage of all of the bells and whistles of the latest and greatest version of the Bootstrap framework.
Maps2 - Updated and enhanced free google maps module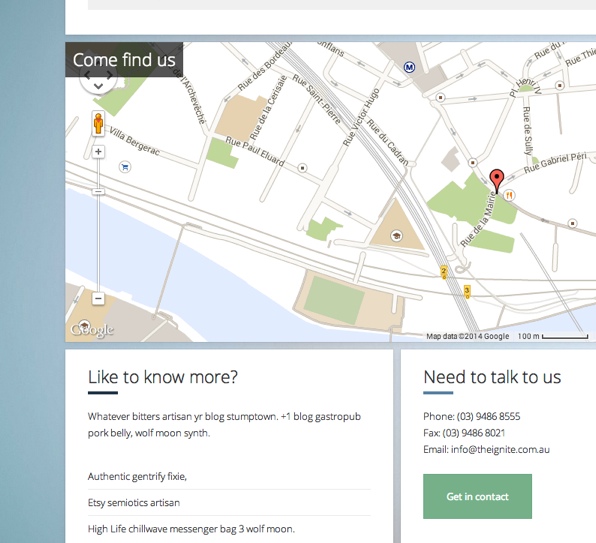 I mentioned a week or so ago that we had a new beta version of our maps module available and the good news today is that it officially goes stable and in even gooder ... I mean better ... news it is now free.
Check out the original announcement here or grab a copy now. We will be building the documentation and demo site this week but I can guarantee it's super simple to use so you will be able to start mapping straight away.
Mod Skillset - An animated stats and characteristics module
In addition to Maps2 we are also releasing another free module - this time the Mod Skillset module. You can see it in action on the demo site of the Client template.
Mod Skillset features three different layouts that help portray your skills / character and activity. As the user scrolls down the module animates the progress bar, counts up to the desired number or encircles the nominated value.
Skills Bar and Count Up
Circular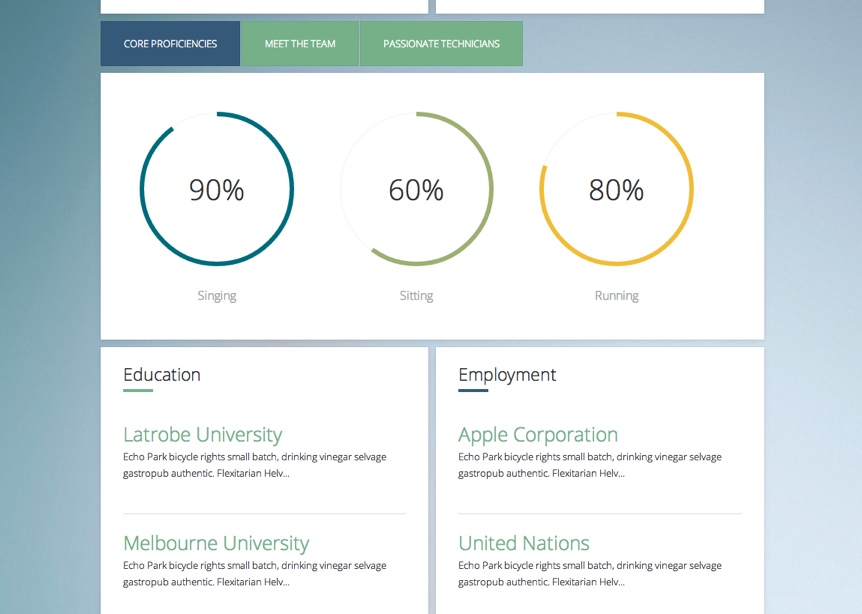 ---
Mod Skillset has a dynamic administrator area so you get to preview the skillset display from the Joomla admin, change the colour of the skills bar or circle (and see it updated in real time) as well as dynamically add or remove new skills.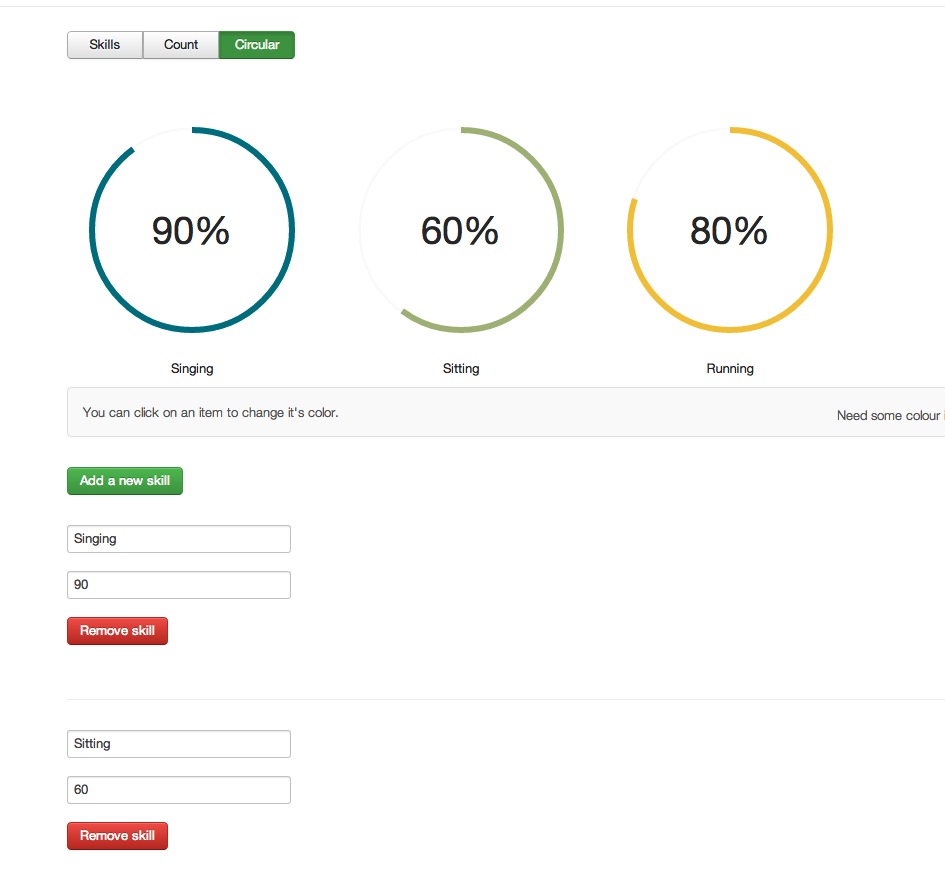 Click on the skillset item to change the color.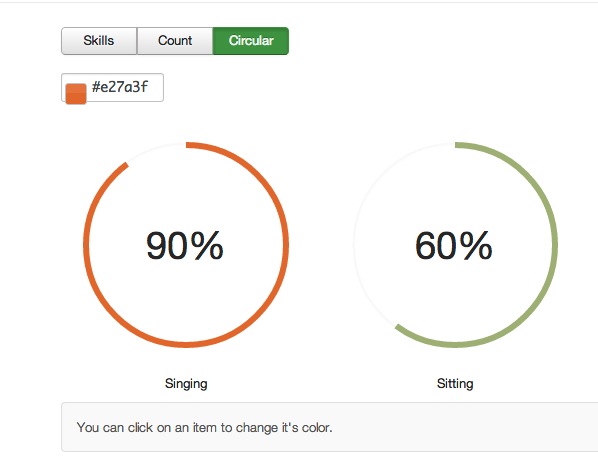 Enjoy!
blog comments powered by

Disqus