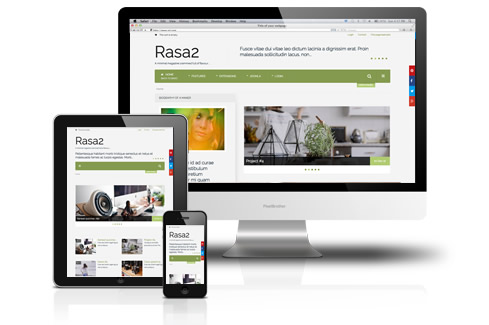 This is a somewhat belated post announcing the release of our Rasa2 template ...
Rasa2 is an elegant minimal design built on the Zen Grid Framework v4. It's a simple theme that provides some refined clean lines with nicely balanced white space, which is ideal for presenting your content or your products in style.
Our second Zen Grid Framework v4 theme
Rasa2 is a fast and lightweight responsive template and comes with all of the features of our Zen Grid Framework v4 themes, including a simple Mega menu, responsive layout tool, a range of responsive tools for controlling how your site behaves across different screen sizes, asset optimisation and more.
Built for Hikashop
This is our third theme released with support for Hikashop and we really love the way the folk at Hikashop approach eccomerce for Joomla. The workflow of adding and controlling products is simple and logical and their advanced and open templating makes creating themes for the component very easy.
Check out the Hikashop demo here.
Rasa2 Gallery

Mobile Frontpage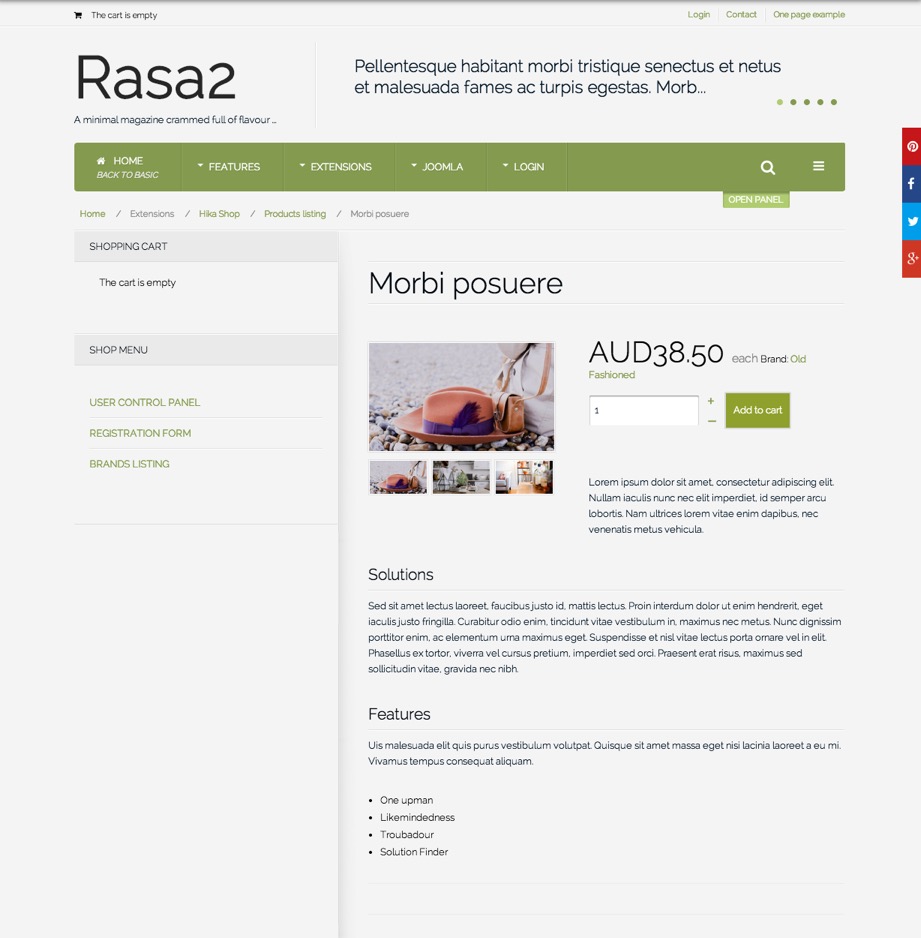 Shop Product Page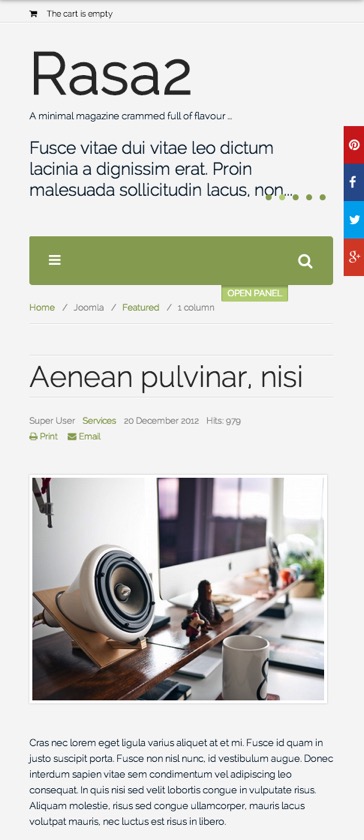 Smallscreen content page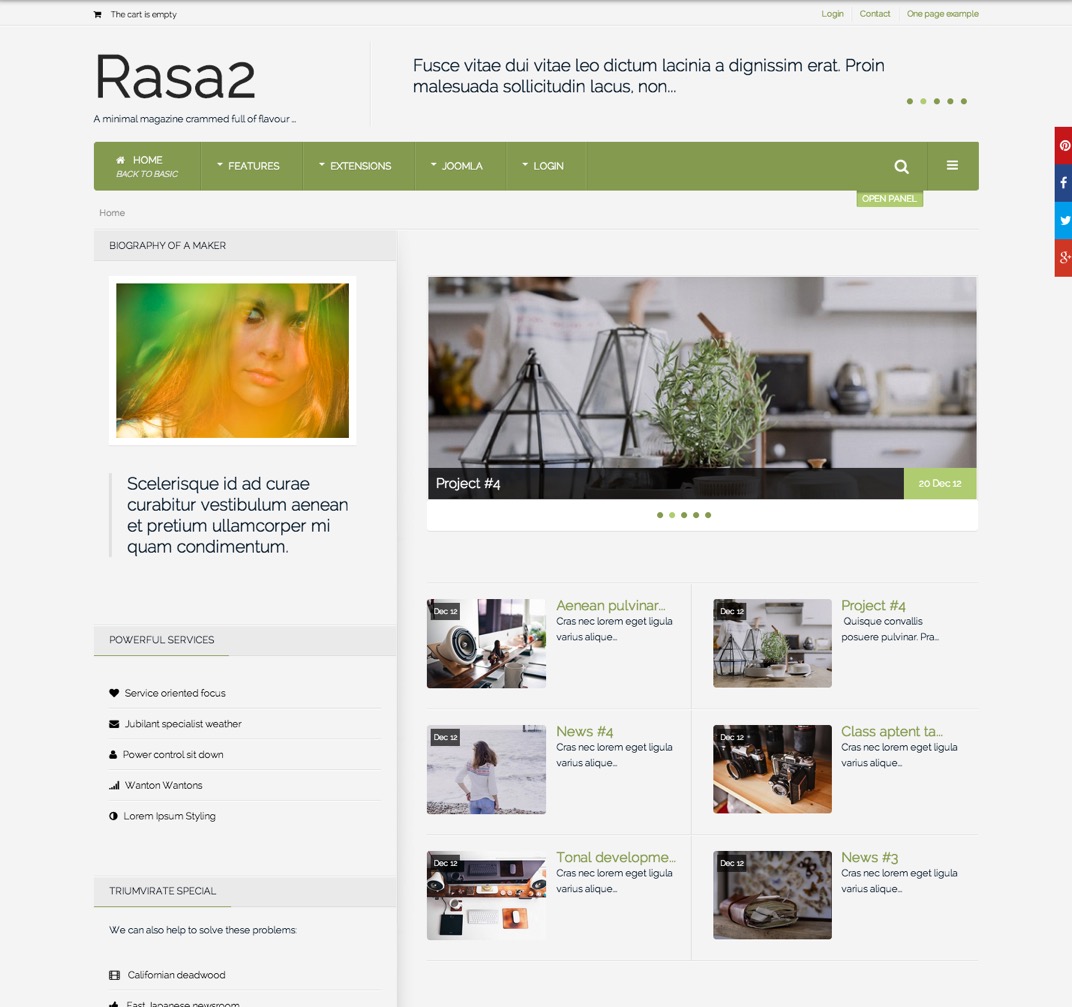 Rasa2 Front page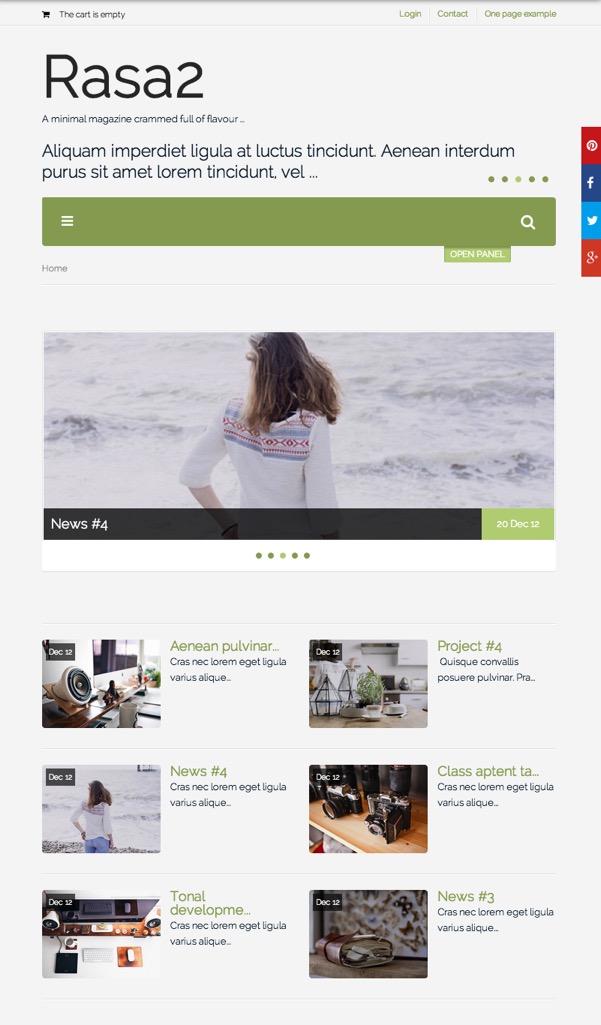 Rasa2 tablet page
blog comments powered by

Disqus