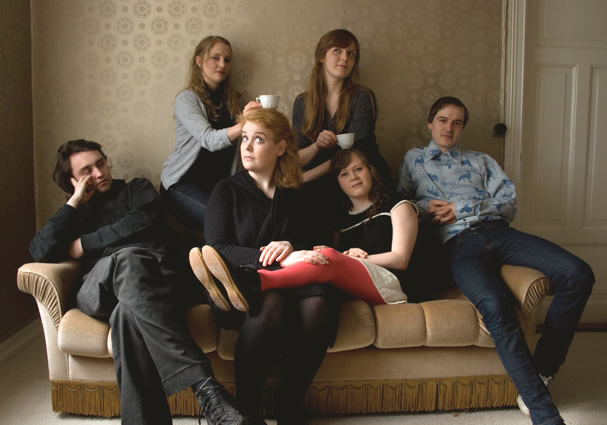 I havent posted in the Music to design to series in sometime, but after a few months of listening to Amiina on almost perpetual repeat I thought it was time to share this amazing Icelandic band with you.
If you haven't heard of Amiina before they are partly made up of the string section of Sigur Ros - another Icelandic band that is on high rotation here at Bamboo HQ.
I'm sure this is not going to be everyone's cup of tea but if you like filmic and most instrumental music to listen to while making or creating be sure to check out their two albums Kurr and Puzzle - the latter being the most accessible of the two albums.
I narrowly missed seeing them play live here in Melbourne in January - really wished I'd been able to get to that gig.
Over and again - Amiina
Siksac - Amiina
blog comments powered by

Disqus