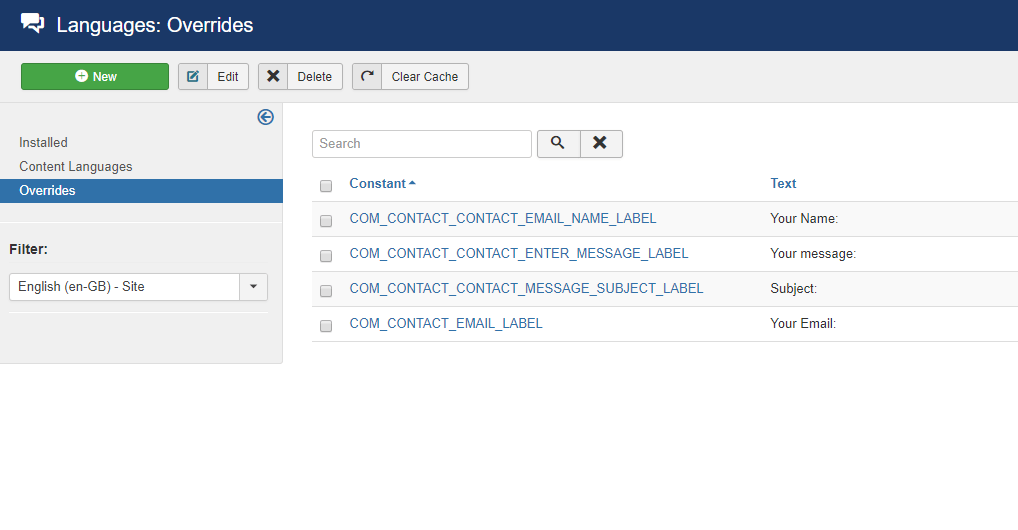 The new JB Contact module extension is built on fields and information from the core Joomla contacts component. As the labels displayed by the JB Contact extension are part of the core contact component, this tutorial covers how to change contact component text strings (labels).
1 Log into the Joomla backend, then go to Extensions > Languages > Overrides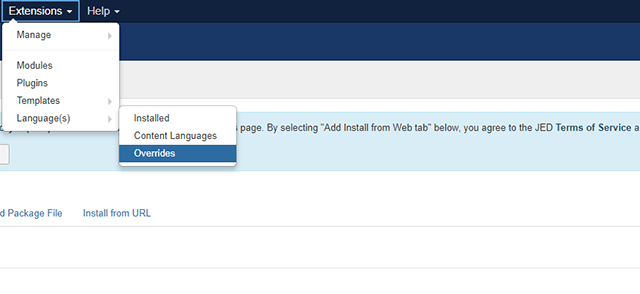 2 Click on the green new button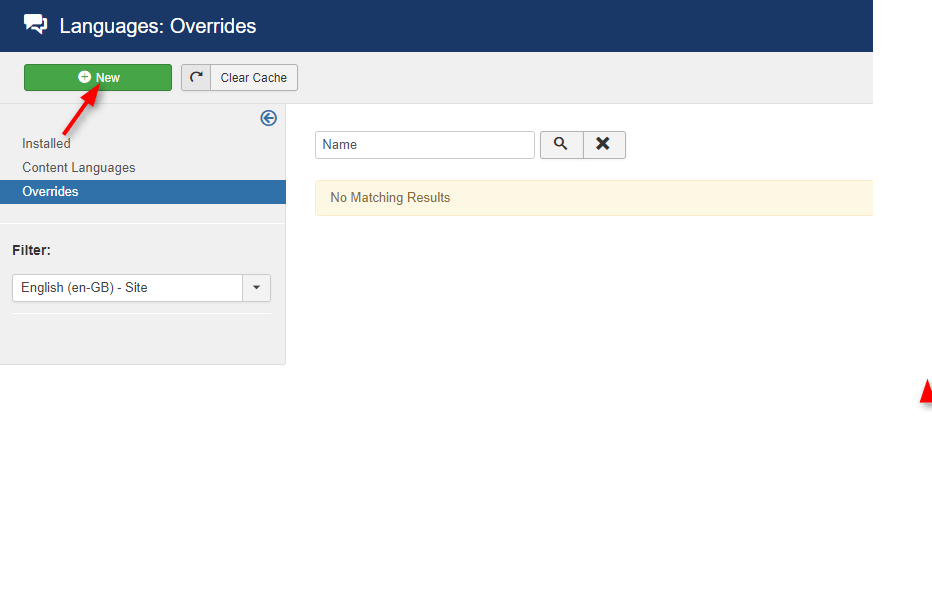 3 Using the Search input it is possible to search for either a "Constant" or a "Value". A language string is composed of two parts: a specific language constant and its value. For example, in the string: COM_CONTACT_CONTACT_EMAIL_NAME_LABEL="Name" - COM_CONTACT_CONTACT_EMAIL_NAME_LABEL' is the constant and "Name" is the value.
4 In the search option select "Value"
5 As we are looking to change the "Name" label text string type Name into the search input and click the search button.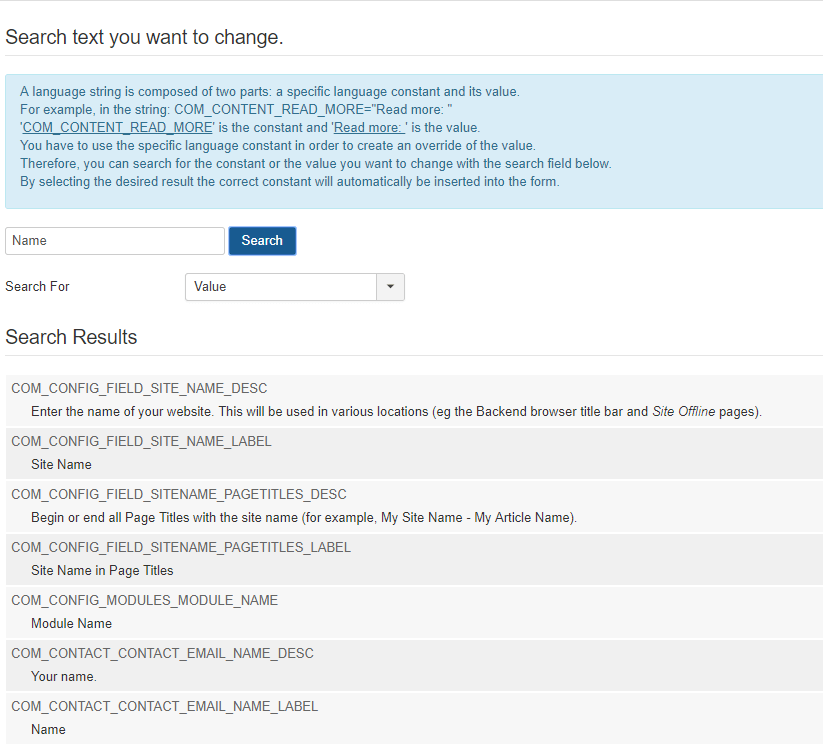 6 From the list generated on screen click COM_CONTACT_CONTACT_EMAIL_NAME_LABEL > Name
7 In the Edit this override area then change the textarea content as required and save e.g. in this case the value Name is changed to Your Name.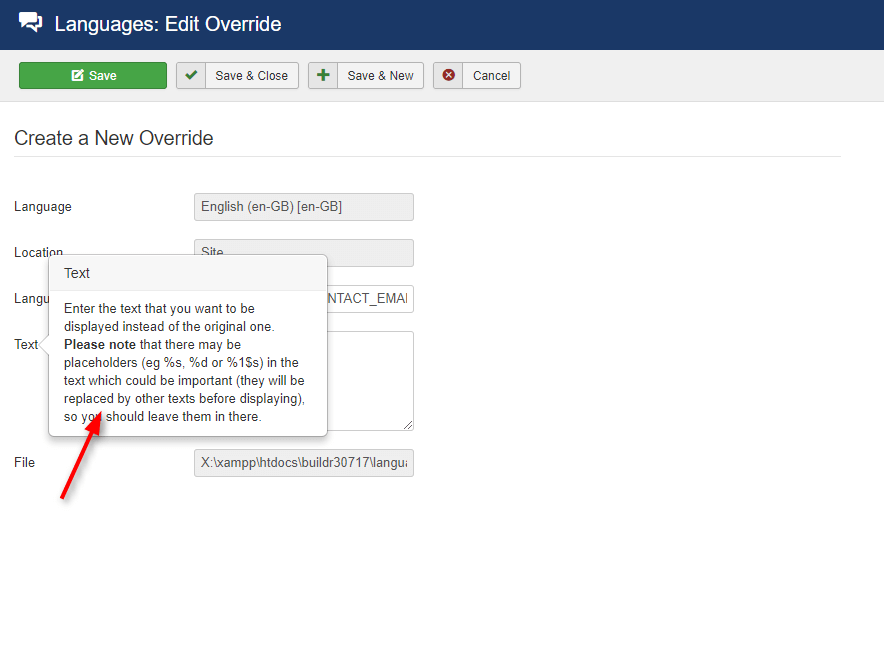 8 To change all the text string labels used by the JB Contact extension repeat the process for email, message and subject.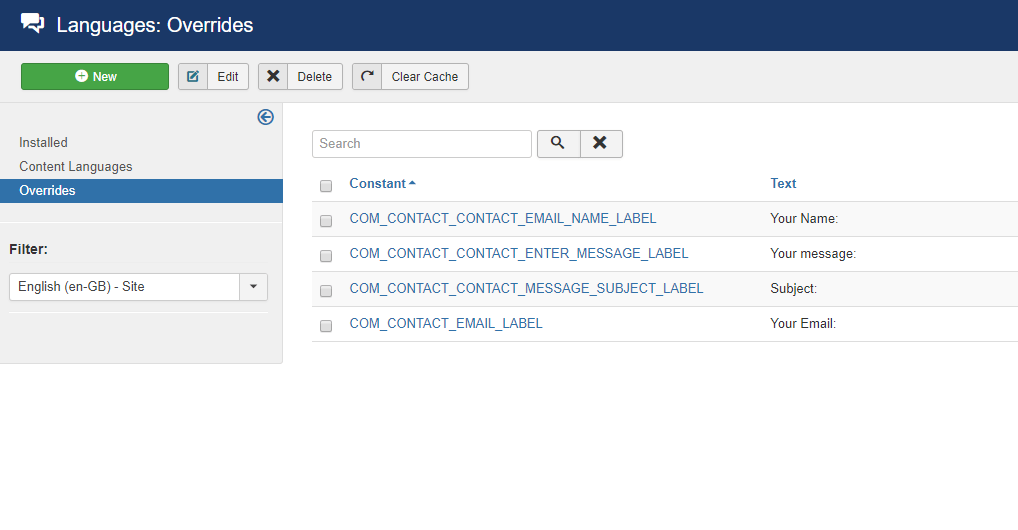 9 Double check the JB Contact module to confirm the changes have been successfully applied to the form labels. You have now changed the text strings for the Joomla Contacts component and the JB Contact extension.
If you have any feedback on this quick tutorial please leave your comments below – Thanks folks.
blog comments powered by

Disqus