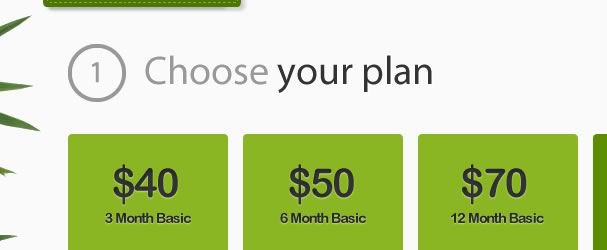 Over the last few months we have been debating about potential improvements to our Joomla template club from both a user and developer perspective (that's us) and I'm relieved to say that we have come to a decision and have started to roll out some of the changes.
We pride ourselves on the level of support we provide via our support forum and ticket system and the quality of the support is one of the things that people remark upon the most - the other being our beautiful joomla templates of course. But in the last few months the load that support represents to our daily workflow has been steadily increasing and we have found ourselves having to draw a line in the sand over what we will and wont offer in terms of customisation requests.
In the early stages when it was mostly just myself working the forum and ticket system I would offer help and in some cases just do the customisation for the member which I realise in some respects has created a certain expectation. While the support team is still pretty small, and I am still heavily involved in support it is becoming obvious that it is simply not sustainable for us to continue to offer the level of support we want to without making some changes.
A new level of support.
At the moment all members who have current and expired memberships enjoy access to our restricted ticket system and club template area - basically we have generously continued to offer support for a template even if your membership expired.
The new subscription configuration is going to alter that slightly and extend this only to developer level subscriptions.
Members with a basic membership will be required to renew their membership after their subscription has expired in order to gain acess to the support forum and ticket system.
The new model places a lot more emphasis on our developer level subscriptions and I believe represents an incredible benefit to current and future developer subscribers.
Currently, members who have subscribed to the developer level enjoy these advantages:
No limit to the number of domains you can use the templates on.

Permission to remove the Joomlabamboo logo from the template.
The revised developer subscriptions now offer these advantages but also adds:
Lifetime access to the support forum and ticket system.

Customisation support for html and css refinements to your template.
A word about customisation.
Figuring out what constitutes customisation tends to be a tricky task and is really a bit of a grey area.
In the strictest sense it means changing the template from anything other than the way it ships, but anyone who has used a template before will know that there is always something that you want to change, so deciding what constitutes a customisation will require some discretion.
Obvious requests that we would consider to be legitimate requests for customisation support would be:
Significantly changing or altering the layout of the template.

Significantly changing a templates' colour scheme.
Customisation support will not extend to developing or deepening php or javascript functionality and it will not cover improvements, changes, edits, hacks etc to the Joomla core nor to other components, modules or plugins. Although if the template offers an override for that extension then we will be happy to offer advice on how to make changes to the layout or appearance of the output of that particular extension.
Customisation also does not mean custom template development nor does it cover large scale changes to a template. See what I mean about being a grey area :)
What does lifetime mean?
Lifetime access to the support area means that the developer level members will always be able to receive support via the forum and ticket system. Once the subscription has ended, developer level members will of course have to renew their membership to gain access to the download area and support will only be offered for templates that were available while there subscription was active.
As an example if a member's subscription expired in March 2011 we will only offer forum, ticket and customisation support for templates prior to and including March 2011.
So what support will members with basic subscriptions receive?
Members who have subscribed to the 3 month, 6 month and 12 month basic membership level will continue to receive help for general template configuration and setup which of course includes working with and fixing bugs as well as help with tracking down and implementing minor changes to the appearance of the template. This will continue to be done via the ticket system and the support forum.
When will these changes take place?
We have already started advertising the new system on our subscription plan page but I will be flicking the switch on the new permissions in a weeks time.
A sweetener ...
As a reminder we still offer discount coupons for current and previous club members that help to reduce the cost of the subscription renewal.
Currently members with a current subscription can use the coupon "jbrenewal" to receive 20% off the cost of any renewal and members whose subscription has expired can use the "jbrenewal2" coupon to receive 10% off the cost of a renewal.
A new - or at least a newly publicised coupon - for new and previous developer members is the "tendollars" coupon which can be used to receive a $10 discount of any of the developer level subscriptions.
It's important to note that we also retain the right to change the conditions that we have outlined above in the future, if we ever need to adjust or refine our policies.
blog comments powered by

Disqus