Corporate
Apr 2012 - Joomla 1.5 / Joomla 2.5 / Joomla 3+ Template
The corporate Joomla template is a flexible, responsive and clean Joomla template. It features a full width background slideshow, 26 whopping Colour schemes and a clean business minded aesthetic ... More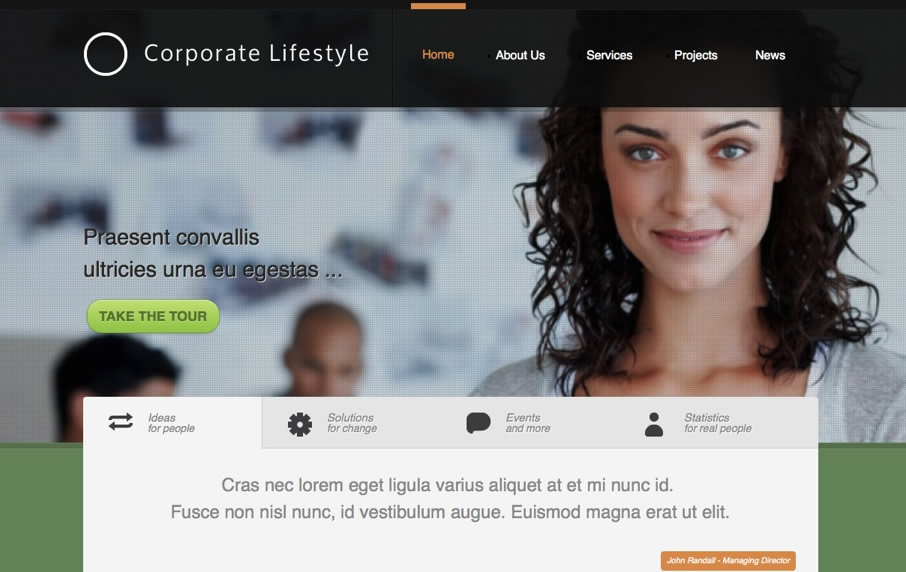 A responsive business Joomla Template

The corporate template features a flexible responsive layout that changes according to the width of the users' browser (in browsers that support media queries). This means that you only need one template for the desktop, iPad, iPhone and other mobile devices.
A wide variety of fonts

It's simple to add a google font to your website via the template's administrator panel. Choose any of the fonts available on the Google web font directory to truly personalise the character of your website theme.

26 Hilite options

This template comes with 26 built in template colour variations straight out of the box. Thsi means it makes it easy for you to find the right theme for your business.

Full responsive layout

The Ignite template is a responsive theme for Joomla which automatically scales and adapts to the size of the screen used by your user

Responsive slideshows, grids, accordions and more

Zentools is an all in one solution for creating feature and content rich websites for site builders and developers. An inuitive and intelligent drag and drop interface makes it possible to create flexible layouts including responsive slideshows, carousels, grids galleries and more.

18 Button colours

In addition to the default colour schemes that ship with this template you can also choose from 18 button colour schemes to mix and match your theme colours.

Zentools compatible

Built for use with the Zentools module for responsive slideshows, carousels, accordions, grid and masonry layouts.

Zenkit template ready

Zenkit K2 template overrides which bring the power of Zentools to your K2 content
Like what you see?
Download the Corporate template for as little as

$89