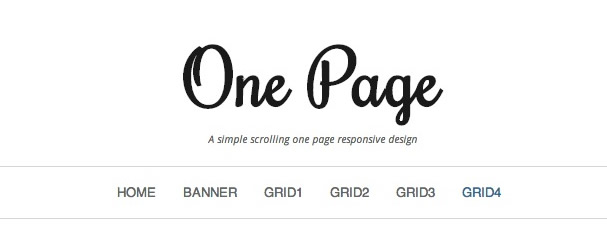 Im happy to announce the availability of a new starter theme called One Page. As you may have guessed it's a one page responsive theme based on our original Responsive Joomla template.
It's a minimal theme designed as a scaffold for you to create your very own one page design masterpiece.
Zen animate - free css3 based Joomla plugin
In addition to the One Page template I have also released a new free Joomla plugin that makes adding css3 transitions to your Joomla content super easy.
Just wrap your text in one of the available tags and your text will animate into place. There are 35 available transitions but please careful, these kind of effects are best used discerningly.
Features and Download Fork on Github
blog comments powered by

Disqus