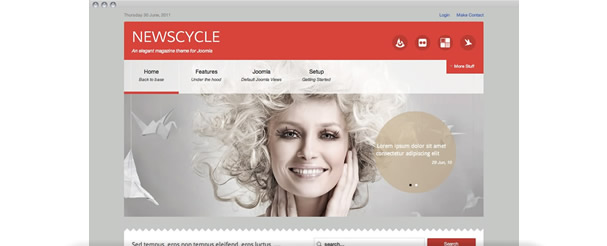 Our July Joomla Template release, News Cycle is a revisioning of our popular Newstream Joomla template from 2010. Newscycle builds on the clean magazine layout from Newstream and adds some funky ribbons, smooth gradients and bold colour schemes. It comes with a k2 Joomla template, large and elegant slideshow styling and is the ideal accompaniment for your Joomla news portal or magazine site.
You can see a live preview of the template on our showcase, checkout the features and gallery, read the documentation or go straight to the downloads if you are already a member.
Please note that the Joomla 1.6 version of the template and the JB BBCode plugin and CaptifyContent module will be released on Thursday Australian Time.
blog comments powered by

Disqus