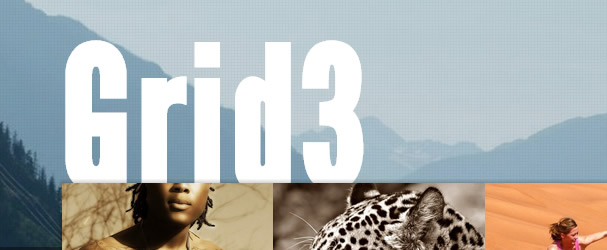 I'm very happy to announce the availability of our first Joomla 3 Template release.
I've been wanting to do a third and responsive version of our popular Grid and Grid2 templates for soem time now and thought that the release of our first joomla3 template was a good time to do it.
Grid3 is a beautiful bootstrap and T3 powered (read about our recent change here) Joomla template which is the perfect companion for any artist, photographer or image based web site. Iyt has some incredible functionality built in courtesy of T3 and is fast, lightweight and responsive.
I'll be writing more in the coming days about our new workflow with working woth Joomla 3 and bootstrap but for now check out these important links below:
blog comments powered by

Disqus