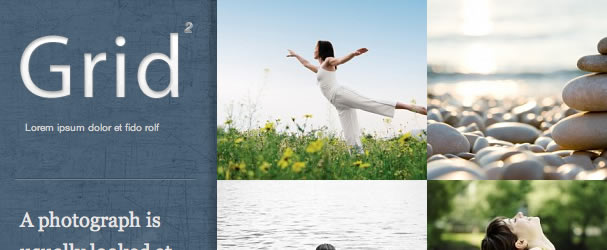 Im happy to announce the release of our June 2010 Joomla template. The original Grid proved to be one our most popular Joomla themes and Im hoping that Grid2 is a worthy successor.
Grid2 is built on the Zen Grid Framework and also comes bundled with a K2 template for use with the K2 cck component from joomlaworks.
The template comes with 20 preset themes. you can choose between clean and dark, light and textured, light and sharp as well as some of the themes seen in the original Grid design.
Grid2 also features a new customisation setting which allows you to mix and match and create your own styles by giving you access to the theme elements in the template admin. Check out the documentation for more details. plus the ability to create your own themes.
For more information be sure to check out the Grid2 feature overview page, the Grid2 documentation or the live demo.
blog comments powered by

Disqus