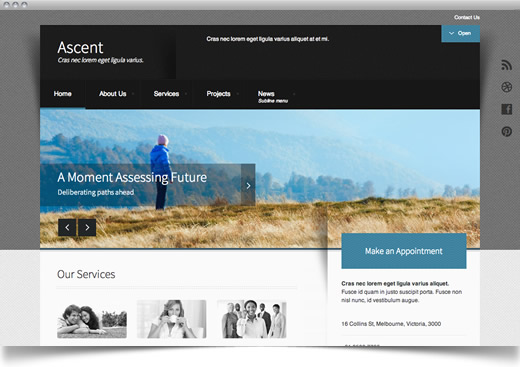 Ascent is our October Joomla template release and the latest in our range of responsive Joomla templates.
It is a business oriented Joomla template that features a clean design which combines subtle background textures, elegant drop shadows and gradients with some eye popping colour combinations.
Some crucial links before we get into some of the detail
Ascent Features | Preview | Documentation | Download | Zenkit K2 Demo
Another responsive Joomla template to add to the mix ...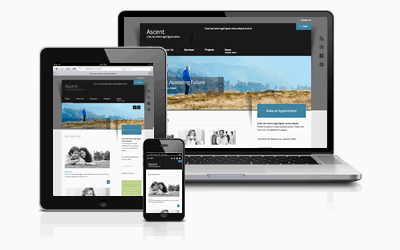 Ascent is our sixteenth responsive Joomla template and in all honesty probably one of the most enjoyable designs that I've coded in recent history. I think one of the reasons for this is that it's the first theme developed on one of the new Zen Building block starter templates.
If you missed the announcement last month about the building blocks they are basically a collection of Joomla template skeletons that are ideal precursors to commonly used patterns in web design and can really help to speed up the development time on Joomla projects.
More Zenkit K2 Power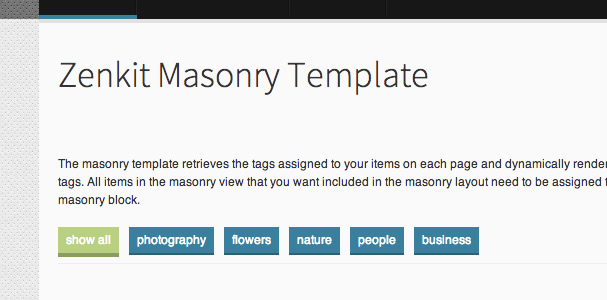 As per all of our recent themes, the Ascent Joomla template comes with Zenkit K2 template overrides. Zenkit are a collection of standalone responsive template overrides that can be dropped into any template. Zenkit opens up K2 templating by providing out of the box solutions for masonry, tabbed, accordion, slideshow, blog and magazine layouts using your K2 content.
Check out the Zenkit demo for the Ascent template and the Zenkit documentation.
Drenched in color ...
Theming the Ascent template couldn't be easier with the template admin giving you control over five general areas on the page - the top background, middle background, bottom background, navigation and header background as well as the colour highlights for headings links and buttons. The theme comes with 25 colour hilites and 90+ textured patterns for you to choose from.
Social Icons are now font driven ...
This is the first of our templates to feature font driven social icons. If you are new to font icons this CSS Tricks article is a good overview of their benefits.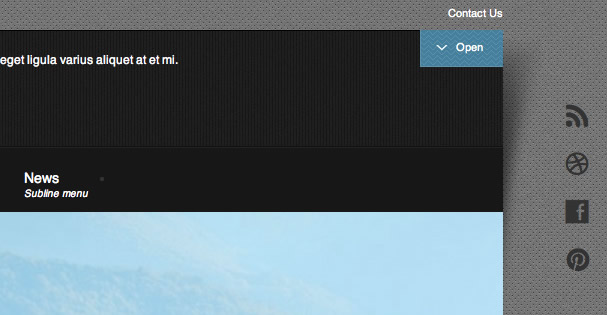 In a nutshell, font icons provide a completely new level of control over the way that icons can be used on the page. Icon fonts are just like any other font in that normal css can be applied to them - color, size, weight etc are all changed by a few lines of css.
An option for using font icons is now standard in v2.3 of the Zen Grid framework. While this is a relatively minor update (more details coming and the rest of the framework themes will be updated tomorrow) one of the main features of the update is a new layout that provides the ability for the user to implement font icons in their Joomla web site. I'll be adding instructions for how to do this in the coming days but for now you can see how we implemented them in the Ascent Joomla template.
More to come this week ...
Thanks to the hard work of our small and committed crew I will also be releasing a few more goodies this week.
Including:
Joomla 3.0 versions of all of our extensions including Zentools.
An updated version of the Hub Joomla template - Responsive, Zen Grid Framework Version 2 and Zentools compatible.
A new, improved and rewritten version of the JB Library plugin.
Font icon version of the JB Type plugin (productivity depending).
blog comments powered by

Disqus