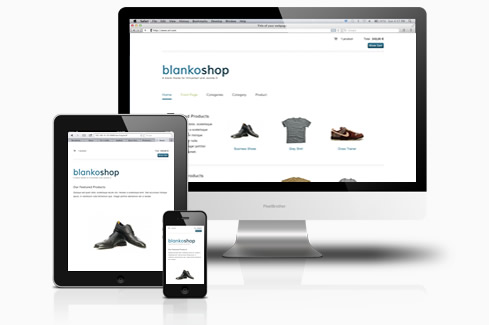 Hot on the heels of the release of the Arcadia template a few days ago, I have just released a new starter theme for Virtuemart.
Blankoshop is based on the Blanko template we released last September, and it's our first foray into the world of Virtuemart templates for quite some time.
It's a clean and minimal Joomla 2.5 and Joomla 3 responsive template that we created for you to use as a fresh starting point for your next ecommerce masterpiece ... Or for those of you that like to keep things a little more zen, Blankoshop is a pretty, minimal Joomla template with a ton of white space and powerful features under the hood.
Blankoshop is built on the T3 framework which provides some awesome features like a draggable interface, powerful theme options via Theme Magic and a versatile Mega menu.
Features Download Live Preview
Zen Mart - A clean start for Virtuemart

In addition to this I've also released a css reset file for Virtuemart that can be used in any of our existing themes. Zen mart softens a lot of the rough edges of Virtuemart and makes Joomla's favourite ecommerce solution look beautiful across all of our Joomla 2.5 and Joomla 3 templates - well almost.
Members can download the Zen Mart reset file now, but please ensure you read the installation instructions on the download page.
blog comments powered by

Disqus