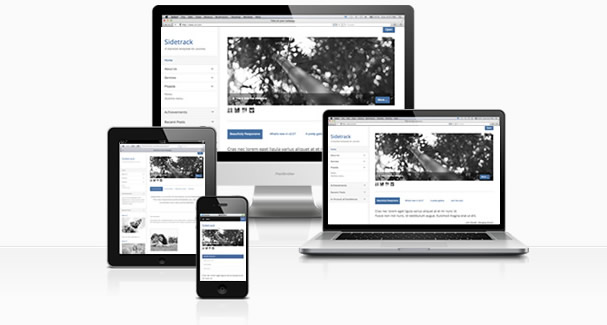 [I'm often surprised by how popular our simpler and more minimal Joomla templates are. Along with themes like corporate, lifestyle and the recent Highline I often see less complex themes like simpleshop, zen default and rasa featuring at the top of our download stats.
So this month rather than bringing you a single template release, we would like to introduce Zen Building Blocks. The Zen Building Blocks are a set of five responsive Joomla templates that are designed to be ideal starting points for your Joomla web projects.
](../joomla-templates/zen-building-blocks)
The five themes are distillations of popular structures seen across web design.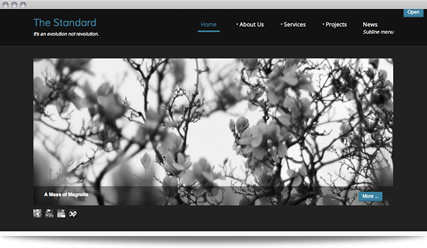 Standard
This Joomla template is a bit of a classic design featuring a dark nav, banner, bottom and footer area that offsets a white content area. It's not revolutionary by any stretch of imagination but is is incredibly useful and websites based on this design can be used for a myriad of different website types.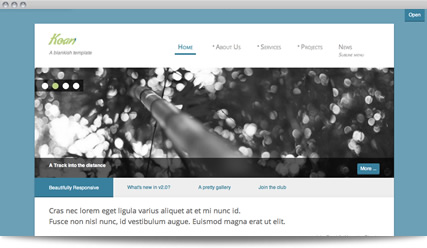 Koan
Whereas standard stretches across the width of the browser, the man content for Koan sits inside a container that has an elegant and subtle drop shadow. Again it forms the basis of a lot of different types of web designs.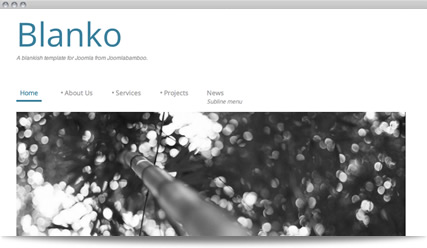 Blanko
Blanko is an almost blank template and ideal for those developers and builders that like to start with vanilla and add their own flavour later. It has a few little dividers and elements to create some definition but if you want a simple minimal Joomla template then Blanko is the one for you.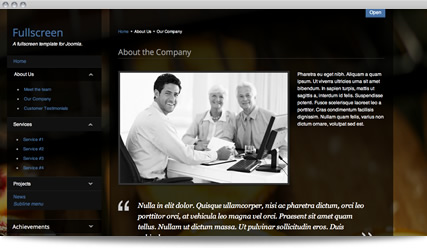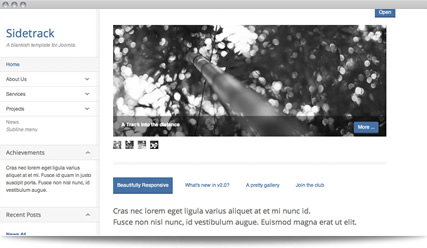 Sidetrack and full screen
The final two templates are a fixed / dynamic two column design that we used as a base for our themes focus, platform and inside out. These are intelligent layouts that change according to the browser height relative to the height of the sidebar.
If the sidebar is shorter than the browser window then the sidebar is fixed in place. Otherwise if the sidebar is taller than the window then the sidebar will scroll as the user scrolls down the page.
Download Fullscreen | Fullscreen Live Preview
Download Sidetrack | Sidetrack Preview
Fifteen responsive templates and more coming ...
These five themes take the count of responsive Joomla 2.5 templates available in our catalogue to fifteen. As you can see we are committed to providing versatile and elegant options for creating a responsive Joomla website.
Over the next few weeks I will be releasing updates to some of our old favourites as well as unveiling our first Joomla 3.0 template.
blog comments powered by

Disqus