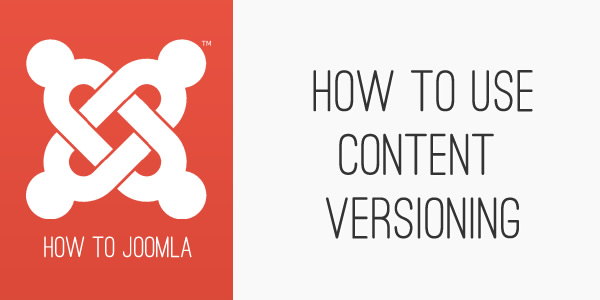 In previous versions of Joomla, you are able to change the articles as well as categories and use that latest version only. In the latest version of Joomla 3.2, you can make changes and keep track of the changes, make comparisons or restore all changes that have been made. Content versioning is one of the key new features of Joomla 3.2.
Use Versions in the Article edit page
Go to Article manager.

Click on the Options button to check if Versioning is enabled and configure how many copies of articles do you want to keep.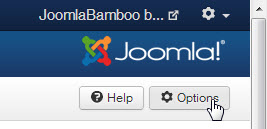 Click on the Editing Layout tab on the Options page and check that parameters marked with a red square on the following screenshot are enabled and configured.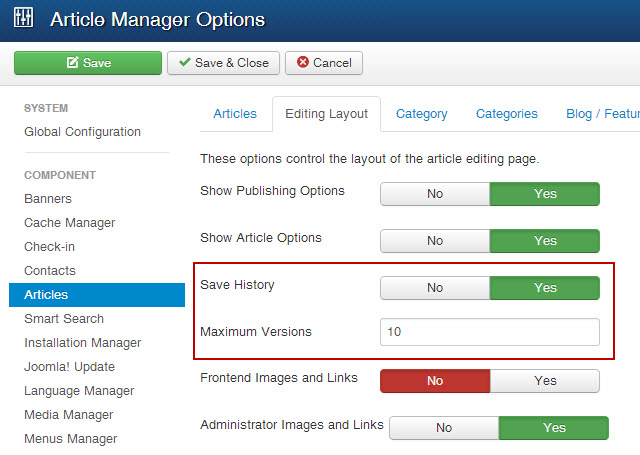 Start writing new articles or edit an existing one.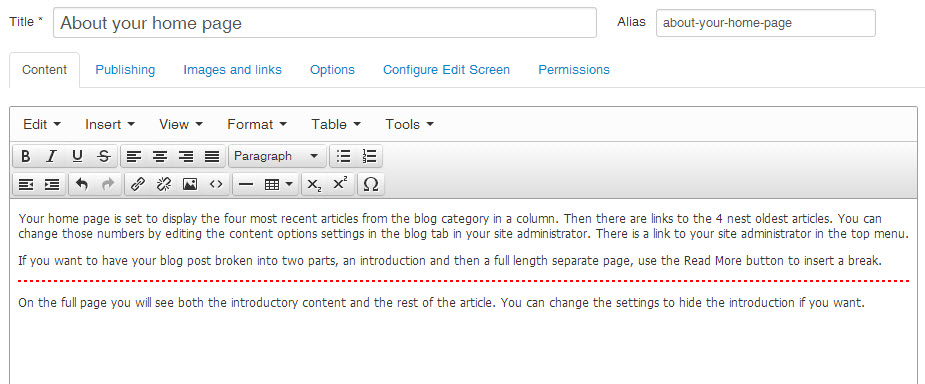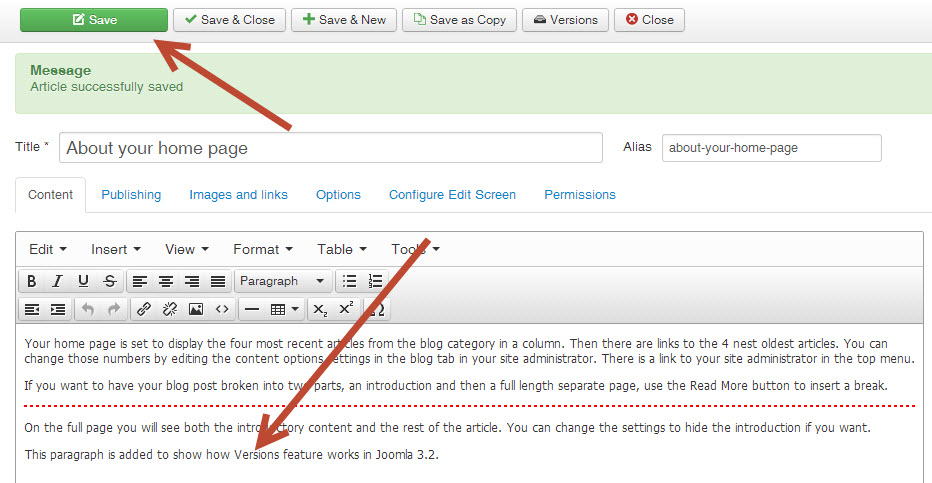 Click on the Versions button in the Joomla toolbar to open the Item Versions History dialog.

You can see the Item Version History dialog on the next screenshot. Currently an active copy of the article is marked with a gold star after the information about the date and time it was saved.

If you select multiple history items, you can compare changes between them by clicking on the Compare button in the toolbar.

Compare view will show you changes between versions in all article fields by default. It is important to say that version keeps track not only about the changes in the article content but also about the changes in all article configurations fields also.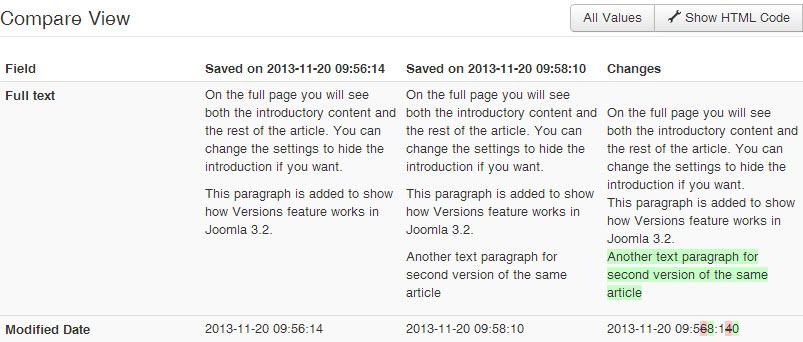 If you click on the Show HTML Code button, you can see the underlying HTML code of the articles and compare with the source level changes that happened in the article.
If you click on the No button (or Yes button of this is already enabled) under the Keep Forever column, you can mark history items as permanent. That means that this history item won't be deleted in history rotation when the history item number reaches the number of items defined in the Options that we configured in the step 2 of this tutorial.
The first item in the item history table is marked as permanent and thus it won't be removed from the history rotation.

If you decide that you want to go back in time and that you want to republish the item version you did before, just select that item in the item history list and click on the Restore button

Conclusion
Over time, the goal of Joomla's developers is to unify the way that Joomla handles content whether it's in Joomla articles, user information or data from other extensions. This version control is a great start in that direction.
blog comments powered by

Disqus