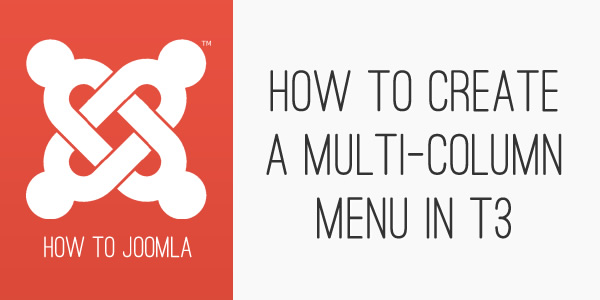 T3 has a powerful, flexible and feature rich mega menu built into it's core. One of the features of the megamenu is the ability to create multiple columns in the dropdown menu. This article describes how to split a submenu into the multi column in your T3 based template menu.
Start by opening the template configuration. Click on the default template title in the Template manager.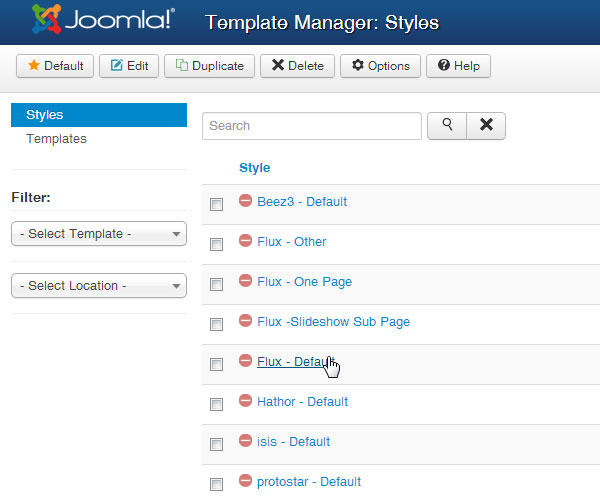 Click on the Megamenu button in the toolbar of the template configuration screen.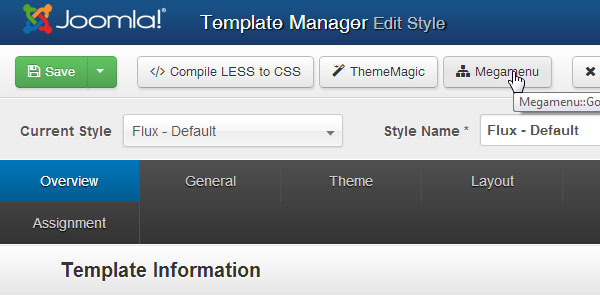 Megamenu configuration
On the Megamenu configuration screen, you will see the menu items just under the "item Configuration" area
Click on the menu item under which you would like to create a multi column submenu.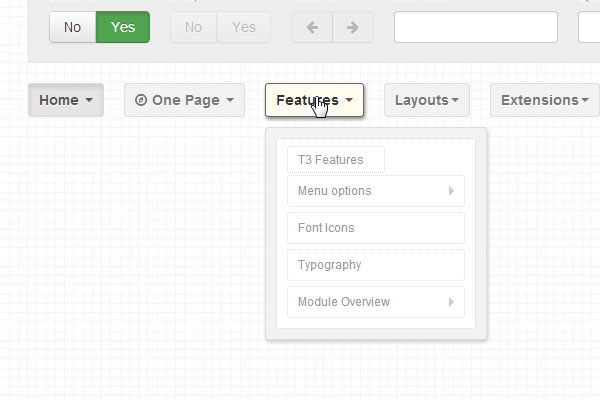 Click on the submenu item which you would like to move to the new column in the submenu.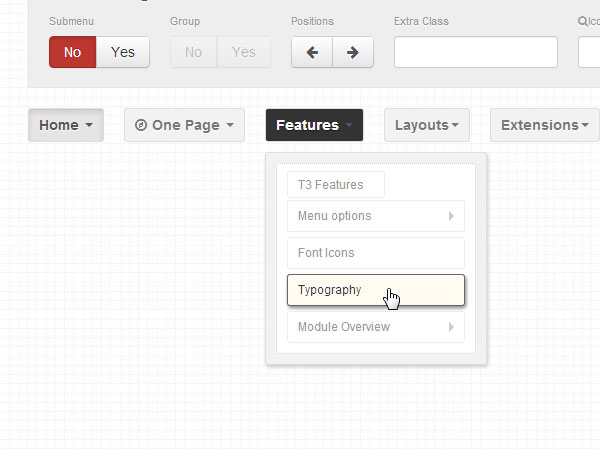 Click on the right arrow under the "Submenu Configuration" panel as indicated on the following screenshot.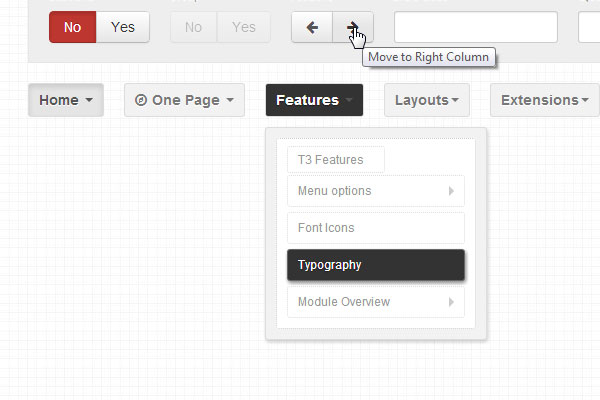 You can immediately see the that megamenu configuration for that submenu has changed and that megamenu editing interface created second column for that submenu with selected menu items and all the subsequent menu items placed in it.
You can also notice that each column of this submenu has width of 50% of original single column submenu so you might want to fix this also. Click on the empty area of the submenu space as indicated on the following screenshot.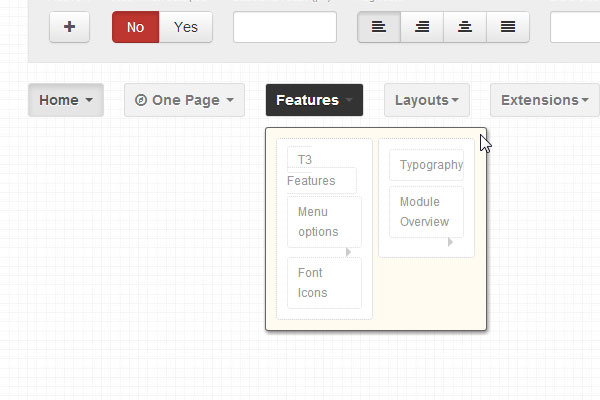 Input width in pixels in the "Submenu width (px)" parameter box to increase the overall width of this submenu.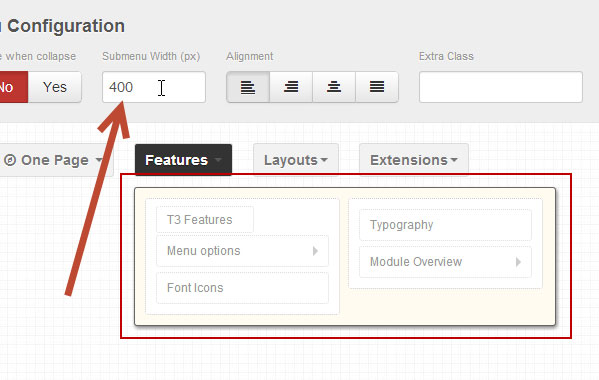 Finish the process of adding a new column in the submenu of a selected menu menu item by clicking on the Save button in the Megamenu editing page toolbar.
Frontend of the Joomla website
Load a frontend of the website and check if you can see newly created multi column submenu of a selected main menu item as seen on the following screenshot.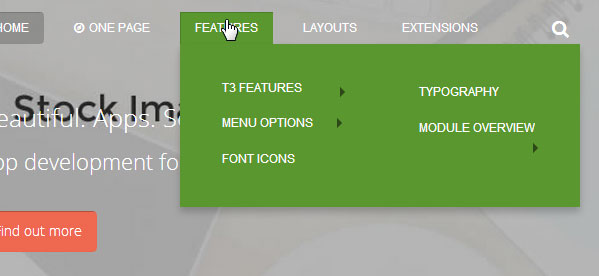 blog comments powered by

Disqus