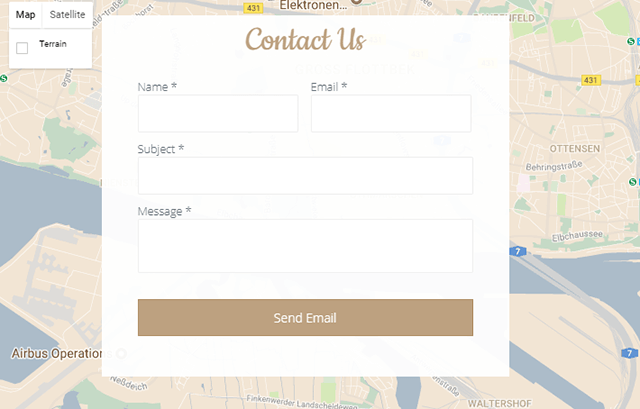 The upcoming Wedding template release includes a new Joomla Bamboo extension called JB Contact. JB Contact is a quick contact module that utilises the Joomla Contact component for the contact email and text fields/labels.
In conjunction with the Wedding template this tutorial runs through the steps of creating a Joomla Contact:
1. Creating a contact item using the Joomla 3 contacts component
The first step is to add the content needed for the JB Contact module.
To add this content, log in to the admin side of the site and navigate to Components -> Contacts. Inside the Contact Component select the categories option (top left corner) and click the green new button and add a relevant category name, close and save.
In the Contacts option click the green New button to create a new contact. In the new contact add a unique name – this is the name that will be selected by the JB Contact module.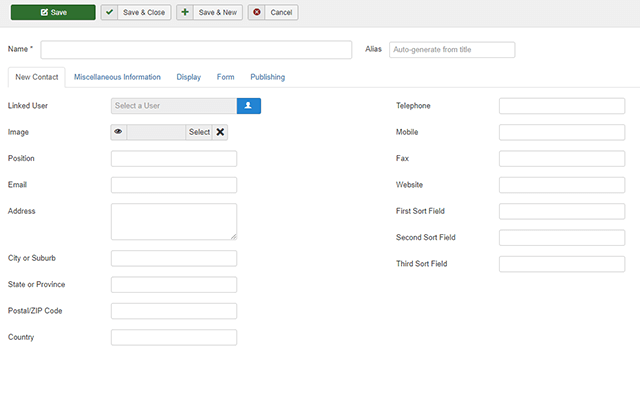 Inside the contact you need to add information as required, link to the user and add the contact to the category created. The JB Contact module itself only needs the email and the contact name.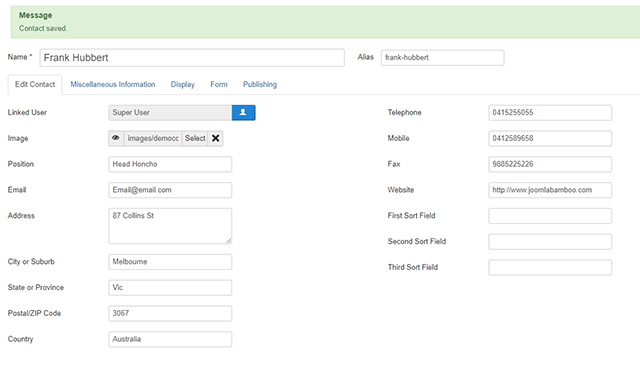 2. Publish the new Contact
When adding the email double check the email address is correct, because it will be used by the contact form. Once saved the contact needs to be enabled by clicking the red cross in the status column. This is all that is required for the JB Contact module to function.
The following steps are NOT required for JB Contact to work, but are included as additional information.
3. Link to the contact page via a menu item
To create a menu link go to Menus -> Main Menu -> Add Menu Item.

In the new link page that now loads click on the Select button next to the Menu Item Type field.

A pop up will display asking you to select the type of menu item you want to create. Chose Contacts -> Single Contact.

Now click the Select button next to the Select Contact field. Once clicked choose the contact previously created above using Joomla contact component.
4. Language overrides
To change the text labels of the form, text description or tooltips you need to create a Language override – to read about this please read the Contact Form Overrides blog post .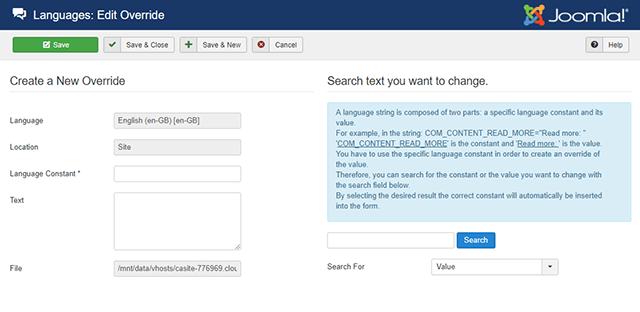 Thanks for reading if you have any comment about this post please post below – thanks folks.
blog comments powered by

Disqus