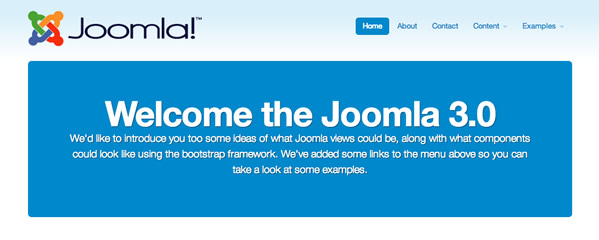 Who is Joomla 3.0 for?
You can read the full Joomla.org announcement regarding Joomla 3.0 on the Joomla.org site and if you missed it originally, this Joomla magazine article covering Joomla release schedule and version numbering is a thorough and easy to understand overview.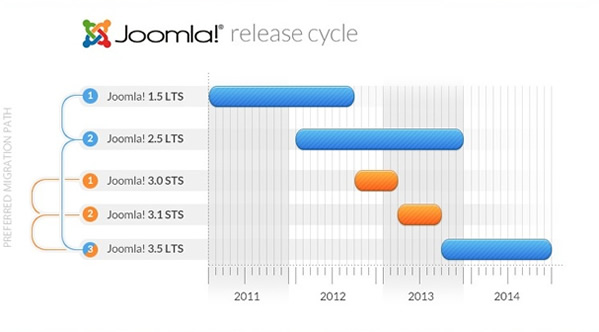 In a nutshell, all versions of Joomla that end in .5 are advised for users that prefer to work with a stable code base - ie Joomla 1.5, Joomla 2.5 and Joomla 3.5
These releases are known as the long term stable releases and aim to have a solid and consistent code base with few major changes.
In between each long term release there are two scheduled short term releases - ie Joomla 3.0 and Joomla 3.1. This is the first time that we are seeing the .0 and 0.1 versions in action because before Joomla 2.5 the two short term releases were Joomla 1.6 and Joomla 1.7.
The two short term releases are viewed as more experimental, in that major changes are made to the Joomla codebase and these changes are then bedded down and stabilised for the long term stable release.
These short term releases are designed for developers to get up to speed with the new code base, for Joomla pioneers who like to live at the bleeding edge of Joomla development and for those of you that really want to start using the new features available in Joomla 3.0. That being said though, Joomla 3.0 promises to be a lot more stable than Joomla 1.6 was when it was first released.
New features in Joomla 3.0
Incorporation of Twitter Bootstrap into a jui media package.
A new responsive, mobile device friendly administrator template--Isis-- and interface.
A new front end template--Protostar-- built using Twitter Bootstrap.
Updated accessible template called Beez3.
A simplified 3-step installation process.
PostgreSQL Driver. You will be able to run Joomla 3.0 sites using the PostgreSQL database.
PHP Memcached Driver
Use of JFeed for feed management rather than SimplePie Installation of language packages directly from the extension manager
Guest user group present by default
Saving blank articles allowed
New administrator statistics module
Update TinyMCE to version 3.5.6
Continued clean up of older unused code, files and database fields and tables and improved standardization of tables.
Improvements to Smart Search
Extensive work on code style standardisation and consistency
Unit testing in the CMS
Updated system tests in the CMS
Custom active menu item for menu module
Let the SEF plug-in add the canonical url to the head
Version 12.2 of the Joomla Platform
What's in it for you and me?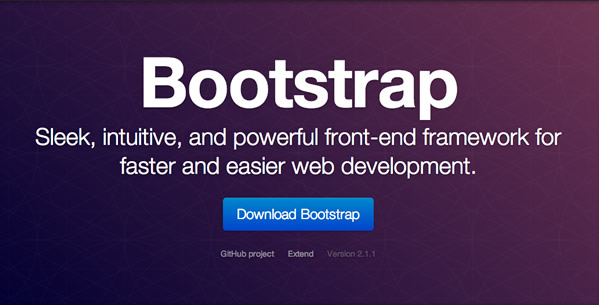 The main feature that I'm looking forward to is the universal implementation of bootstrap.
Put simply this means that Joomla will become a much easier CMS to theme for. There will be less need for major changes or style exceptions made for third party extensions because theoretically they will all be coming off the same css framework.
For end users this means it should be much easier to achieve a uniform site out of the box regardless of the extensions being used on the site. If implemented correctly the Joomla template will determine how any of your components look and feel regardless of the view or extension being used.
When will you see Joomla 3.0 versions of Joomlabamboo products?
We have been hard at work porting the Zen Grid Framework and extensions across to Joomla 3.0 for the last few months and we hope to have a Joomla 3.0 version of Zentools available for members to download next week.
My hope is that the first new template to ship as Joomla 3.0 compatible will be the October Joomla template release however it is probably more likely that it it will be the November template release.
Our first port of call though will be to move all of the Zen Building block templates across to Joomla 3.0 in the next month so you should be able to start using our themes and extensions with Joomla 3.0 in the next three to four weeks.
Our aim is to have the entire "progressive" catalogue available for Joomla 3.5 when the Joomla 3 series goes stable some time next year. By progressive I mean all of those themes that are currently available for Joomla 2.5 and a selection of Joomla 1.5 compatible themes. There are some designs unfortunately that won't make the cut but I'll post some more on this in the next few weeks.
Trouble installing Joomla 3.0?
As a little post script, Joomla 3.0 is a lot stricter on the type of server environments that it can be installed on and as such there is a strong chance that you may need to be more selective when it comes to choosing your host, or at least implement some changes to the your current hosting environment to install the package. From my own experience I needed to make some changes to my local Mamp setup in order to get passed the install screen.
This post on the OS Training website is very helpful for getting past this roadblock and ensuring you don't spend hours troubleshooting how to get to the lovely new Protostar and Isis templates that ship with Joomla 3.0
blog comments powered by

Disqus