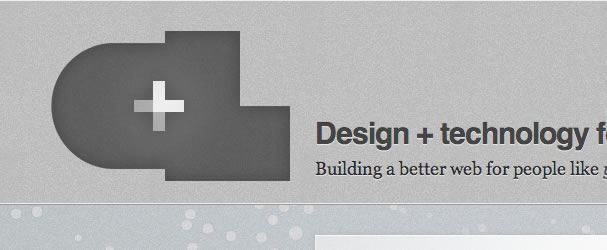 [Earlier last year I experimented with posting design inspiration and general Joomlabamboo news over at the Bamboo Pixel blog. Somehow or other that blog kind of fell off my radar and as you can probably see I've been putting a lot more energy into blogging here so ... I have decided to port the design inspiration series to the JB blog. The designs that will be featured wont necessarily be based on Joomla but I will endeavour to highlight some of the non template or customised template Joomla sites that ;are out there.
So to launch things off here is my first design inspiration Crush Lovely and yes isn't it lovely :).
](http://crushlovely.com/)
The main thing that I love about this design is the attention to detail on the panels while at the same time the site still retains a clean and open site aesthetic. I'd be happy with any of these panels as the base for a site design but even though there are some key differences between the panels the core content layout holds them all together as a unified design.
One of the things you dont see here in the screenshot is that the fixed menu on the left goes through the relevant active states as the user scrolls down the page. While page scrolls the subtle css3 effects on the nav and other headings cycle through some interesting textural changes but never lose focus or become unreadable.
Check out the actual site for the full effect.
blog comments powered by

Disqus