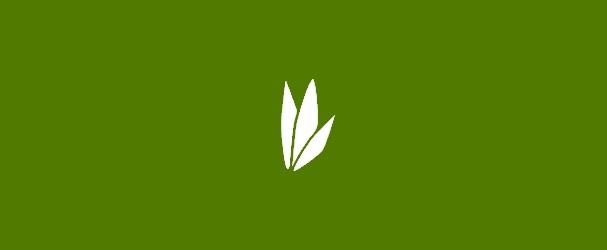 The design of this blog has been in a much needed refresh for some time now. This is a soft launch, as we iron out some wrinkles, but based on the state of the old design I thought it was best to push a soft launch now and fill in the details later.
I've also improved the font size, line height and line width so you should find the text to be a lot more readable.
Things still on my list before I consider it properly launched:
Retinify the logo
Fix all of the double spacing.
Add a comment count to the sidebar.
Fine tune some of the design elements.
Fix all of the typos - that's a long list.
Tag the items properly
Cull some old posts
Fix the menu highlighting
Implement the activity stream
You will also notice that we have some new sections here in the top menu that more clearly categorise the sections of the blog. The first 3 links are pretty obvious so here is an explanation for the last two.
Inspiration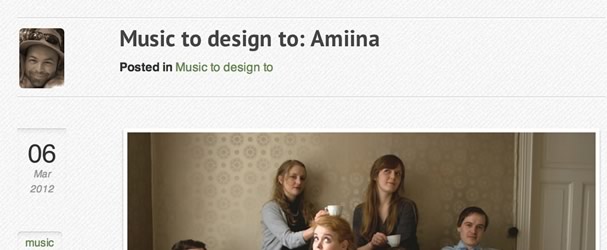 I've often wanted to post a screenshot for design inspiration, code ideas or music to design to (almost on a daily basis) but have also never wanted to clog the main blog feed with that kind of content. It makes it harder for our members to get to the primary focus of the blog which is our Joomla templates and Joomla extensions.
So the inspiration feed is the answer to this and is where I will be posting design, code and music inspiration. The stuff that I love to look at and listen to in amongst creating our Joomla templates.
Stream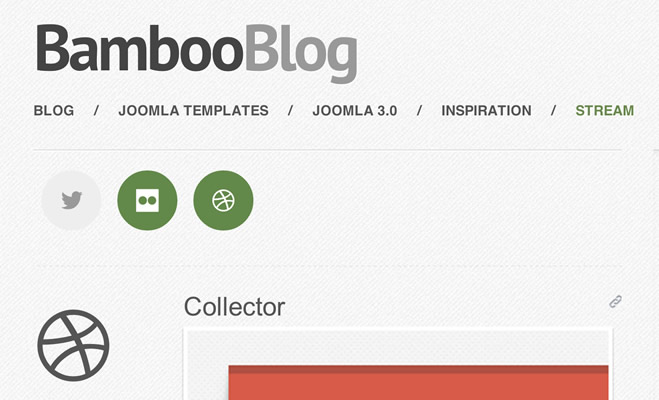 The stream page is more of an experiment at the moment and may eventually be dropped. The aim here is to add my dribbble and flickr feeds to the existing twitter feeds. Again this is the kind of stuff I felt should have a home somewhere on JB but have not really known where to put it.
More fresh stuff to come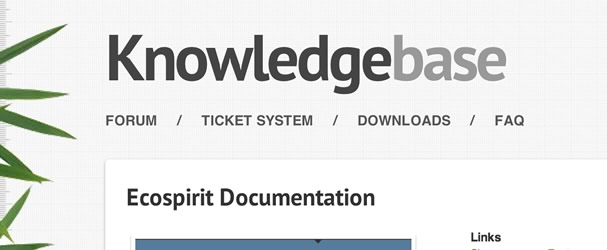 This refresh is the first wave of an update scheduled across a few of the JB properties. Work on an updated design for our knowledgebase, forum, ticket system and FAQ is already well under way. I'll be posting more screenshots via Dribbble as work continues and while it feels at the moment like we have bitten off more than we can chew I think it will be worth it by the time we finally roll it out. Again the focus will be on clearing the decks and making it easier to navigate and move between the various sections.
blog comments powered by

Disqus