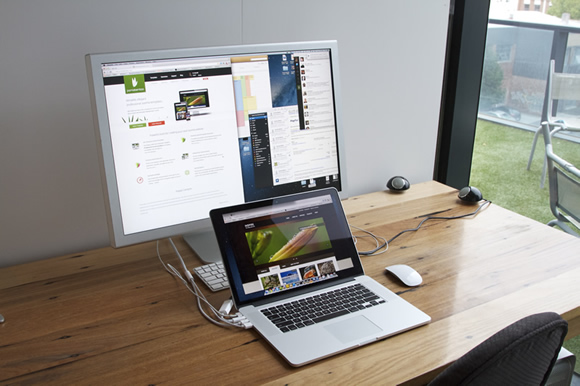 The old saying that you have to be in it to win it, has been slightly twisted today because "Everyone who was in it did win it" ... Well one person won it slightly more than the others, but everyone who entered the "Show us your workspace" competition from a few weeks ago will receive at least a 3 month subscription just for the effort of entering the competition.
I really enjoyed all of the entries and seeing all of your spaces. As I've mentioned previously, while web work can be physically isolating, there are ways that we can make our online experience more intimate and personal. One of those ways is to see where the people we email, skype, post forum threads to and tweet with works.
So without further to do ... drum roll please ...
The winner of the 12 month developer subscription for best workspace (as judged by me) is Rod Martin.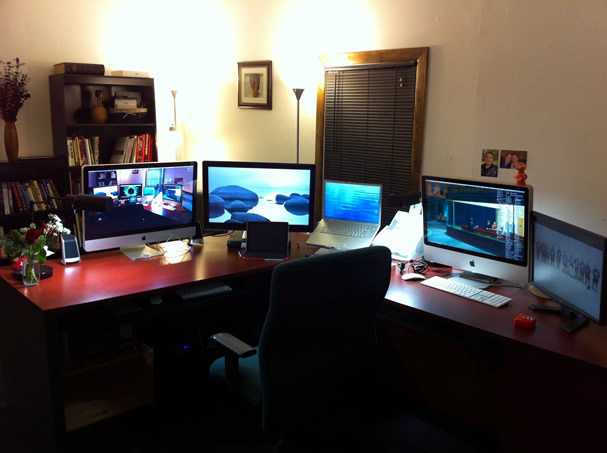 I know that simplicity and streamlining are things to aspire to, but anyone who can use 6 screens (yes count them) must be a master of multi-tasking - even if it's just for show, 6 screens is still pretty impressive. I am a long way off from being able to multi-task efficiently, so Rod we bow to you, oh great master of multi-tasking and ... congratulations.
For everyone else who entered the competition, you have won a 3 month subscription. If you already have a subscription with us I've added 3 months to your sub already. If you are new to Joomlabamboo, please create a free account and contact me via the contact form and I will bump your status up accordingly.
Thanks to everyone who entered the competeition - it was a lot of fun.
Disclaimer: Ed Hathaway and Brian Teeman are already Lifetime developers, so I will just owe them a beer or two when we next meet.
blog comments powered by

Disqus