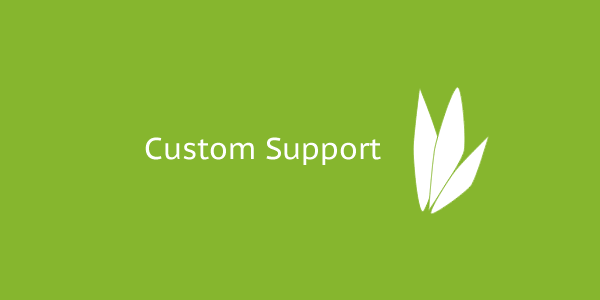 Last year we released a small add on service for our users that allowed us to provide help for issues that are outside of the scope of our normal Joomla template and extension support. Up until now we offered one hour and four blocks of time and now I am happy to say that we are also offering a half hour block of custom support time.
The half hour block of time is designed to fit the occasional small issue that might pop up that is outside of your current skillset. Services that might come under the half hour block are:
Diagnosing (and fixing if possible) why a server move has resulted in a 500 internal server error
Diagnosing (and fixing if possible) an issue with a 3rd party component.
Setting up 3rd party extensions
Small adjustments or additions to template design
Install a template or extension into an existing site
How do you know which block of time to choose?
Please get in contact with us via the ticket system with details regarding your issue and we will advise you on the best course of action to take.
Custom blocks of time can be added to your account via the Joomlabamboo profile area after logging in.
Got a larger project in mind?
We also have a limited scope for helping with larger projects as well. So if you have a larger project that requires custom template development, custom design or site development, please get in touch with us via the contact form.
Small tweaks to the forum email template
One of the things on my list for a long time has been to make the Joomlabamboo support forum emails a little prettier. The default Kunena emails are shall we say a little practical and so yesterday I spent some time editing the Kunena email code.
The code for the email that gets sent out to the user after posting on the forum is somewhat hidden (at least in my version of Kunena). In order to control the display of the email template in older versions of Kunena you need to dig into the Kunena's core files which will immediately cause an issue if you need to update the extension.
The email template is controlled in the components/com_kunena/lib/kunenea.posting.class.php file.
Tweaking the design requires a little php knowledge but it's certainly not impossible.
Check out the before and after shots below.
Before tweaks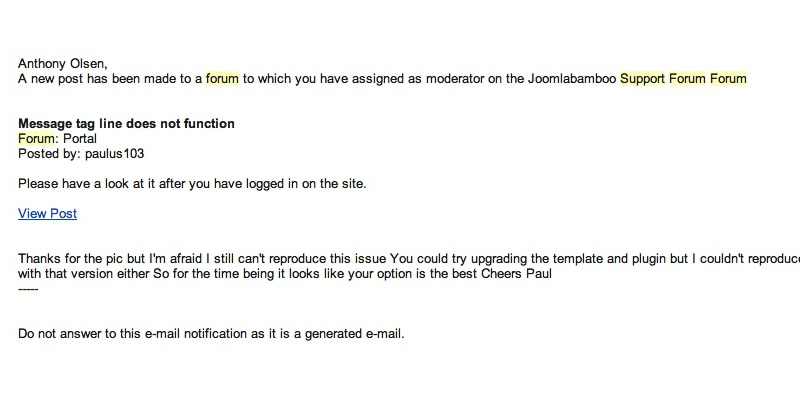 After tweaks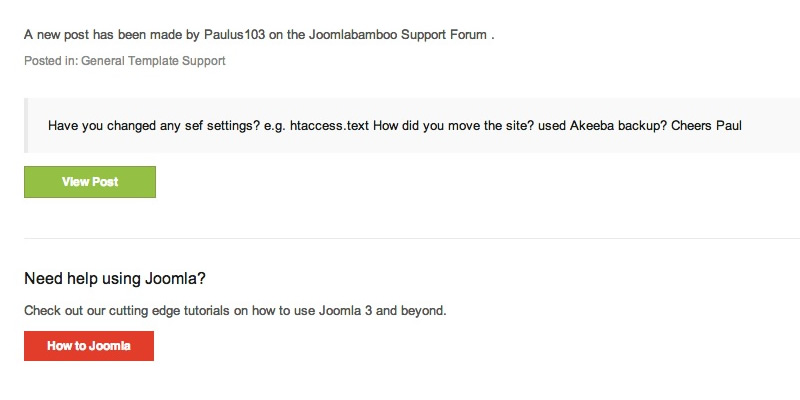 blog comments powered by

Disqus