Skillset
a free animated skillset Joomla 3+ module - Free extension
Mod Skillset features three different layouts that help portray your skills / character and activity. As the user scrolls down the module animates the progress bar, counts up to the desired number or encircles the nominated value.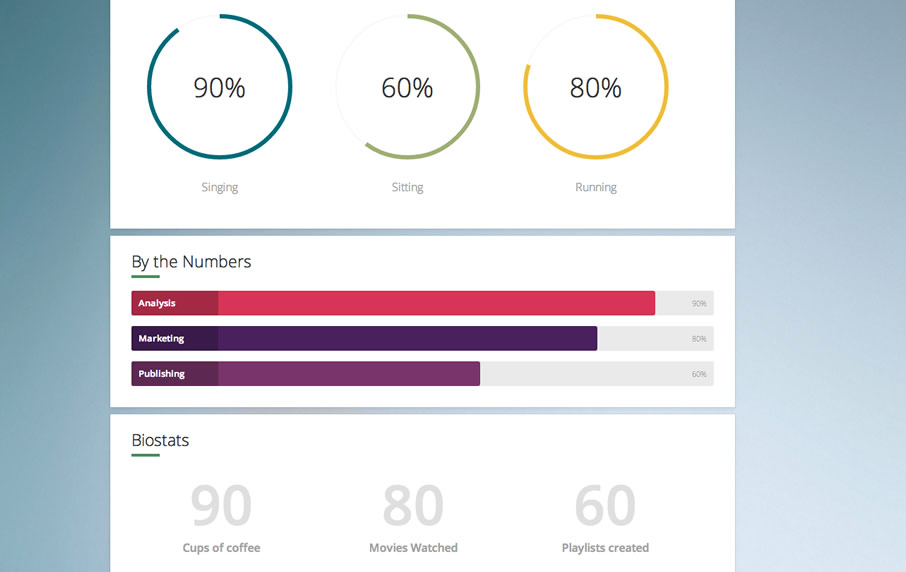 features
Displays an animated list of skills, competencies, characteristics
Dynamic administrator with live preview of front end display
Three unique layouts - circular, count up and skillsbar.
Easily change colour of the items in the skill bar or circle layouts
Dependancies
Joomla 3+
Live Examples
The Skillset module was featured in our Joomla template called Client.
Layouts
Circular
The circular layout displays each item inside a circle that animates to the specified % value for that item. eg a 100% the circle will fill the entire circle around the item or 50% will only fill half of the circle.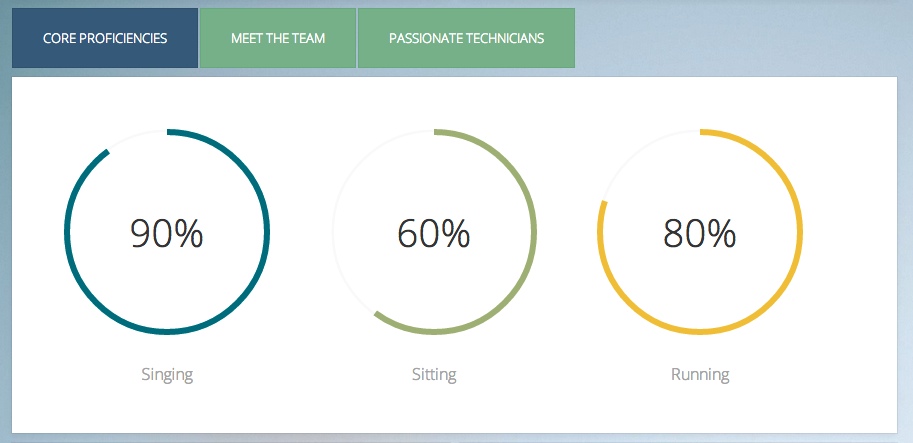 Skills Bar
The animated skills bar animates each bar to the valkue specified in each item. To be effective the value needs to be at least 20%.

Count Up
The count up layout counts from 0 to the value specified for that item.

'
Screenshots of settings
You can easily preview the display of your module in the admin.

Dynamically add a new skill / quality / characteristic

Select an item in the skillbar or the circular display to change the colour.