The Joomla Bamboo Team
The Joomlabamboo family is a small collection of developers and designers who have one thing in common - we all love coding, designing and developing for Joomla.
One of the benefits of working in a small team for our club members is that you get direct access to the people who write the code, so our support is top notch and knowledge of our templates and extensions is deep and intimate ... well enough of the spin - scroll down and meet the Joomlabamboo team.
Anthony Olsen - Lead designer and Head Bamboo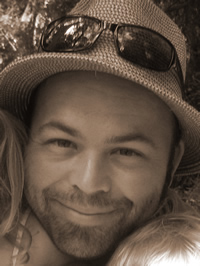 I first started to learn Joomla around the middle of 2006, when I needed a website for my Acupuncture practice. In learning Joomla I discovered how easy it was to learn and to design for. A curiosity became a compulsion and late in 2006 Joomlabamboo was born. I love minimal, clean and interesting design - this love drives the designs that we put out each month. When Im not coding, designing or treating people Im most likely hanging out in Melbourne with my family of three young girls and wife.
Lives to: Design, surf, communicate
Listens to: Downtempo electronica/ambient, Folk acoustic and Film soundtracks
Seth Warburton - (semi)Professional Geek and Forum Addict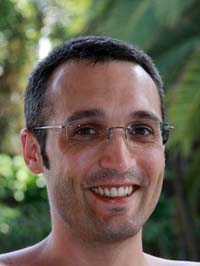 A relative newcomer to Joomla!, I love its ability to empower people with rapid self-expression. I used to hand-code XHTML and CSS, Joomla! gave me a better way to spend my time! My corporate background in product development and tech support gives me a good footing from which to troubleshoot most issues. A compulsive tinkerer, I've broken, then repaired, most OS and hardware platforms, learning along the way. As a family man, my wonderful wife and two young kids form the center of my world. Born-again Linux evangelista and FOSS advocate in my free time, I now try to make a living as a freelance web-designer.
Lives to: Learn, tweek, outwit and spend time with my kids.
Listens to: Anything good. In love with the 6 Music radio station.
Ed Hathaway - Forum mod and the godfather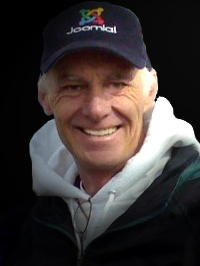 Been involved since the early days of Mambo (ver.4) and have enjoyed being apart of this open source community. Currently I have over 40 Joomla websites on production servers ranging from the very small to mega sites getting millions of hits a year. I love great frameworks and the challenge of creating something unique for my clients. As an Athletic Director I work with kids everyday teaching them the values of team building and the life lessons that come from working together.
Lives to: Create, play sports, and teach
Listens to: The Beatles, kids (the real communicators) and my wife!
Paul Burndred - Forum mod and the pizza lover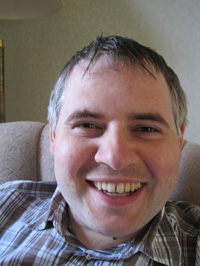 I have been working with Joomla for close to five years and currently work as freelance Joomla developer. I also have a couple of web related businesses providing photo restoration/editing, web hosting and other web services including web site construction. If not working or sleeping, I can be found doing photography, cooking or eating.
Lives to: Learn new stuff, find that perfect pizza recipe and design better looking websites.
Listens to: Cricket on the radio, lots of film music and classic Jazz.