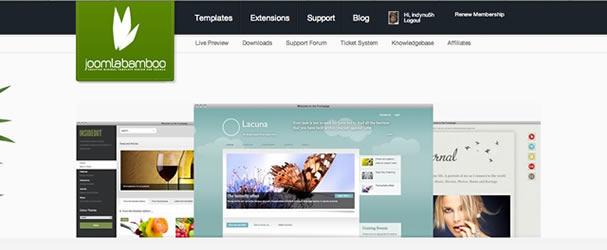 It's more than a year since we last dropped a new design on the main Joomlabamboo site and while i had planned to do this a few weeks from now I caught the realign bug and so have spent the last few days implementing the new design as well as some new content.
Last time we rebooted it took considerably longer than three days as we were shifting from Joomla 1.0 to Joomla 1.5 but it's amazing what you can learn in a year from building templates. The design itself has sort of been on the back burner - just simmering away and getting looked at every few weeks - until last week when I finally got some inspiration I felt I could act on.
One of the main things I wanted to do was to reign in a lot of the odd styles that existed between our various support areas. The beauty of Joomla is that you can do a lot with 3rd party extensions in terms of functionality but if you aren't careful you can lose the design cohesion that all in one solutions. So for me the solution was to effectively have two template designs and divide them on the site between "product display" and "customer support".