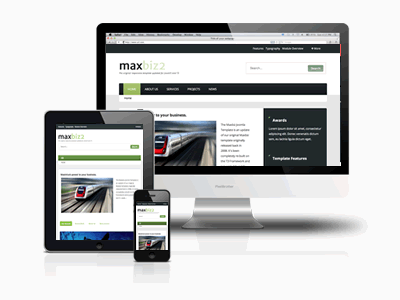 After the re-release of the Vision Joomla template last week I thought I would take another stroll down memory lane and update the MaxBiz template. We originally released MaxBiz in the middle of 2008 and while it was a pretty straight forward theme with relatively limited functionality and colour schemes it proved to be quite a popular choice for folks looking for a versatile Joomla Business template.
Live Preview Download Features
Elegant and understated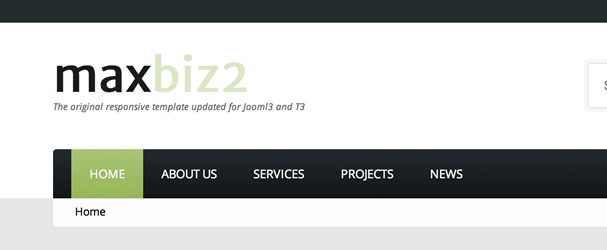 MaxBiz2 retains the simple elegance of the original design but adds a lot more control over the layout and visual styling. While I'd still class this design as somewhat of a starter theme (like our Zen Building Block series) there is a lot more that can be done with this theme straight out of the box. It's midway between a skeleton and one of our full releases so I think it will suit those of you looking for a Joomla template with a bit of class but is not visually overwhelming.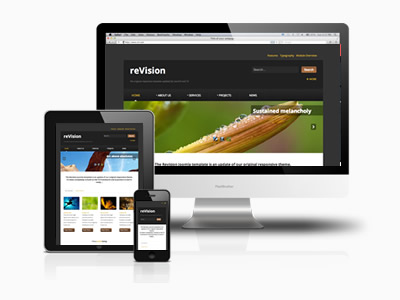 I've just made available an update to one of our earlier templates - Vision - now known as reVision.
As I mentioned yesterday when I released the update to Responsive I am often surprised by how popular our simpler themes are. Vision was first released in 2008 and it was one of my early themes that caused a bit of a stir - I know it's hard to imagine that happening now but hey, that was 2008.
So the reVision of 2013 retains the simplistic design but has a lot more power under the hood.
It comes with the standard T3 features such as:
- Powerful theming via Theme Magic which provides real time non destructive design changes.
- Built on LESS, Bootstrap, HTML5 and CSS3.
- Compatible with our zen extensions - Zentools, Zenkit and Zenmart.
- An awesome mega menu - check the demo
- Easy resizing of layout via the draggable layout interface.
- Access to the entire Google webfont repository and much more.
So if you feel like taking a walk down memory lane or are just looking for an easy to customise theme for you next Joomla project check out these links.
Live Preview Features Download