Intrepid
Jul 2012 - Joomla 1.5 / Joomla 2.5 Template
The Intrepid Joomla template is a stylish mix of business, blog, news portal and gallery rolled into one to incredibly versatile, flexible and responsive Joomla template ... More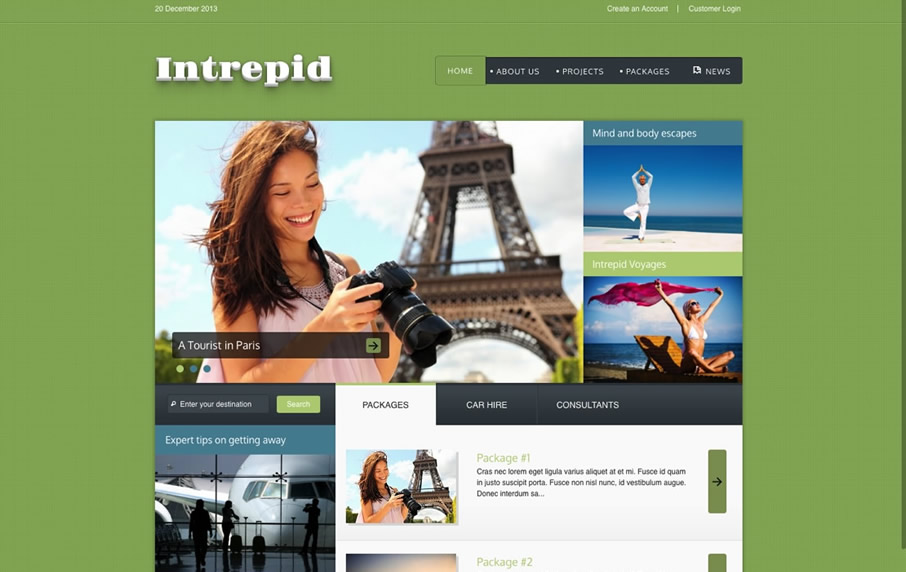 A responsive business Joomla Template

The Intrepid template features a flexible responsive layout that changes according to the width of the users' browser (in browsers that support media queries). This means that you only need one template for the desktop, iPad, iPhone and other mobile devices.
A wide variety of fonts

This template provides the option of loading fonts for your website via the built in standard font stacks or by including any of the many fonts listed in the google web font directory.

26 Hilite options

Intrepid comes with 26 Hilite options straight out of the box, so you shouldn't be caught without a viable colour scheme to use for your site right out of the box.

Full responsive layout

The Intrepidtemplate is a responsive theme for Joomla which automatically scales and adapts to the size of the screen used by your user

Responsive content and image module

Zentools is a powerful tool for creating responsive grids, slideshows, carousels, accordions and more. It provides all the functionality you need to populate your site with stunning and flexible responsive layouts using images from a folder, your Joomla or K2 content.

Zenkit - Responsive K2 Templates

Zenkit is a standalone collection of k2 templates that you can drop into any Joomla template and use with your k2 content. K2 is one of the leading content components available for Joomla.

Multiple default background textures

In addition to the built in colour schemes you can select from one of the 9 Background textures colours to personalise the appearance of your site.
Like what you see?
Download the Intrepid template for as little as

$89