It's been a busy month here at Bamboo HQ. I had hoped to be announcing the release of Zentools2 as our May offering, however despite our best efforts it's not quite ready. So rather than rushing the release I've decided to put the release on hold until next week so that we can run it through further testing, finalise the documentation and generally bed the whole release down.
This means that there will be no release for May, Zentools2 will be released as our June offering and all of our members will receive an extra month free to compensate for this missed release. We are really sorry for any inconvenience caused by this but truly believe that it's better to release a stable product than release a rushed and unfinished product
Zentools2 is an absolutely huge release for us and based on our Beta testers feedback will become an absolutely essential tool for building Joomla websites with.
It's been redesigned and rewritten from the ground up and is designed to work with any Joomla template.
Here is a screen grab from the item layout in options panel: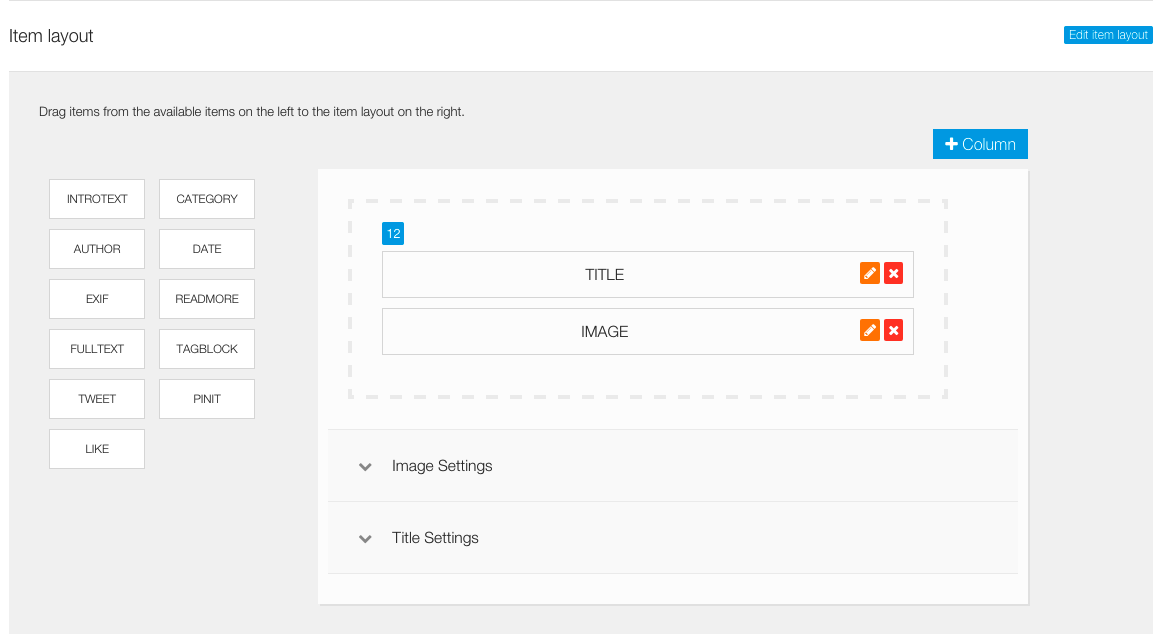 Here is a rundown of what to expect:
Content sources already in v1.0
Joomla content
Joomla categories
Joomla tags
Joomla contacts
Joomla Banners
K2 Items
K2 Categories
K2 Authors
Images from a folder
Drag and drop gallery
Content Sources (v1.1)
HikaShop
EasyBlog
Others TBC
Layouts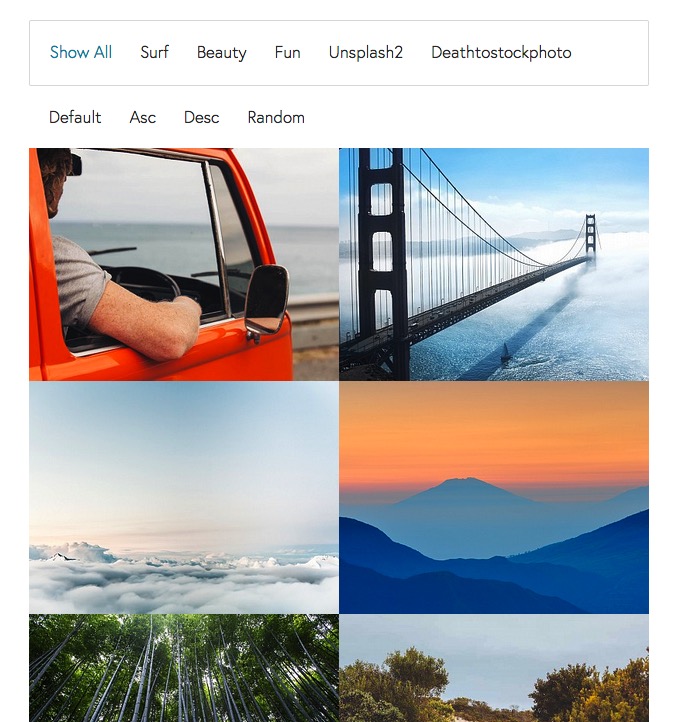 Responsive grid based on maximum number of columns
Slideshow with assorted animations and effects
Slideshow with thumbnail carousel navigation
Backstretch Slidehow for fullscreen and fixed slideshows
Stacked / Parallax layout
Caption layout with animated overlay effects
Carousel with autoplay and control of number of items available per screen size
Featured carousel
Masonry
Filter
Pagination
Expanding preview
Accordion
Simple list
Grouped items
Leading item then list
Single image lightbox gallery
Extensive theme options
Zentools2 also features an extensive theme panel which allows you to control the appearance of most of the elements in the module. You can create specific styles for specific modules or easily adjust the style applied to all of the modules.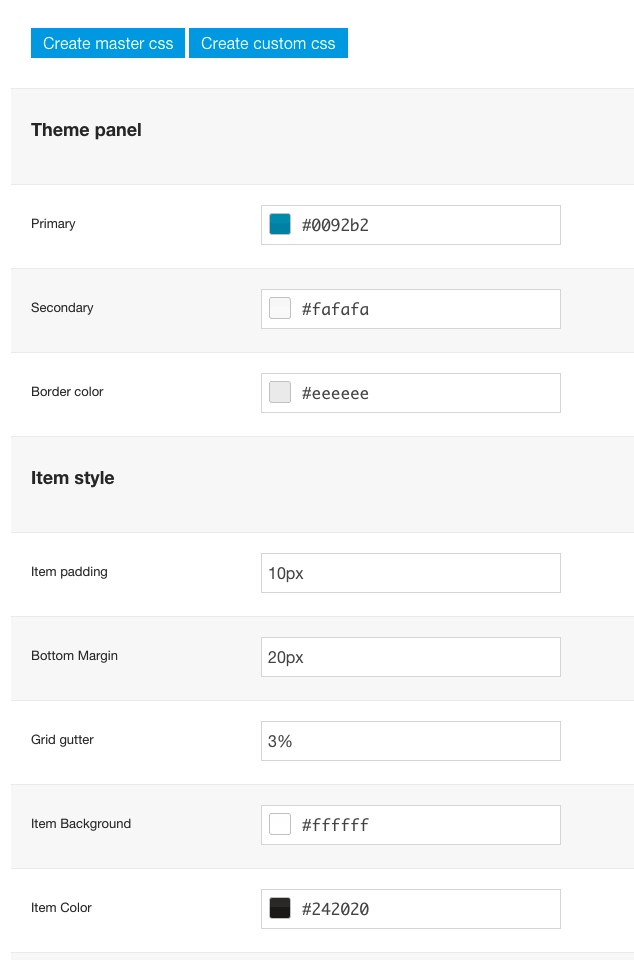 Virtually all style and structural variables are available in the theme panel and css is generated at the click of a button via the admin ajax less compiler.
Comprehensive layout control
Zentools has always been about providing flexibility when it comes to creating layouts for your content and so Zentools2 continues in this tradition with it's intuituve item layout tool which gives you all the power you need to create your layout.
A simple single column layout with title and image.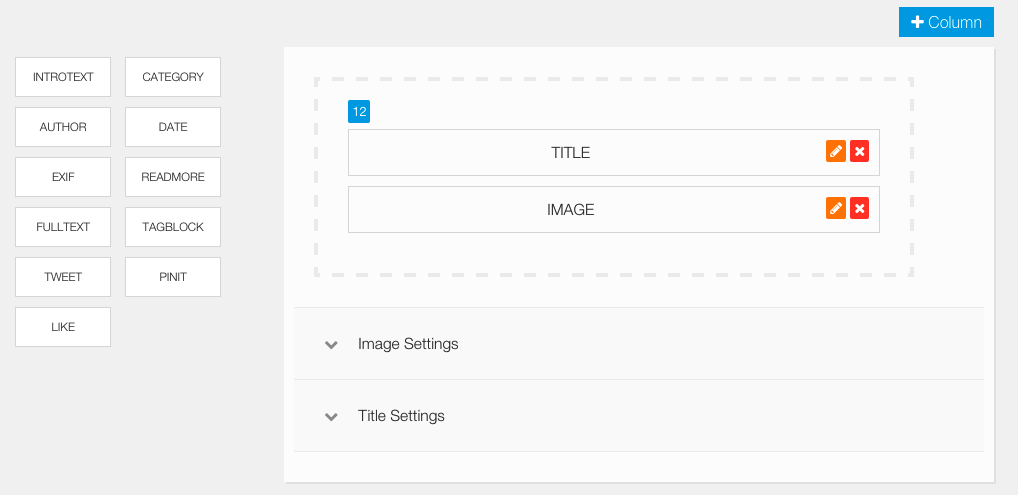 A two column layout with image, title, introtext and readmore.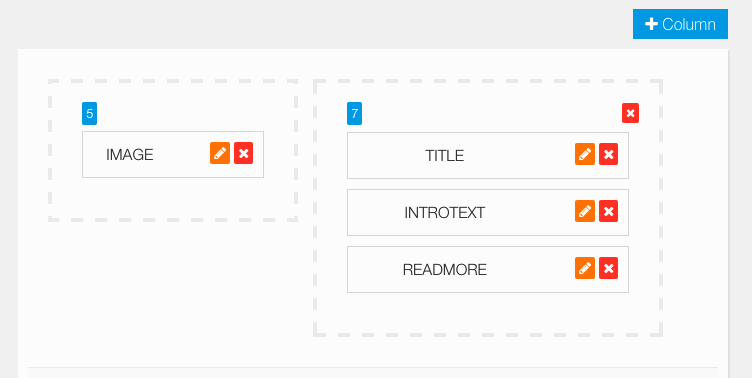 Element settings
Settings for each layout element are available inside the item layout tool. The settings automatically appear when an item gets dragged to the layout.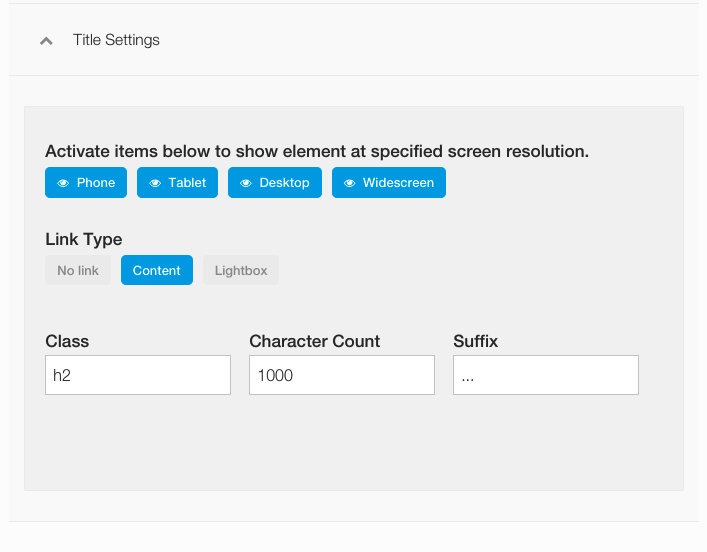 Responsive control
Another key feature of Zentools2 is the ability to hide or show specific items in the layout based on screen size.
The screenshot below shows a module whose images would only be visible on desktop and widescreen resolutions.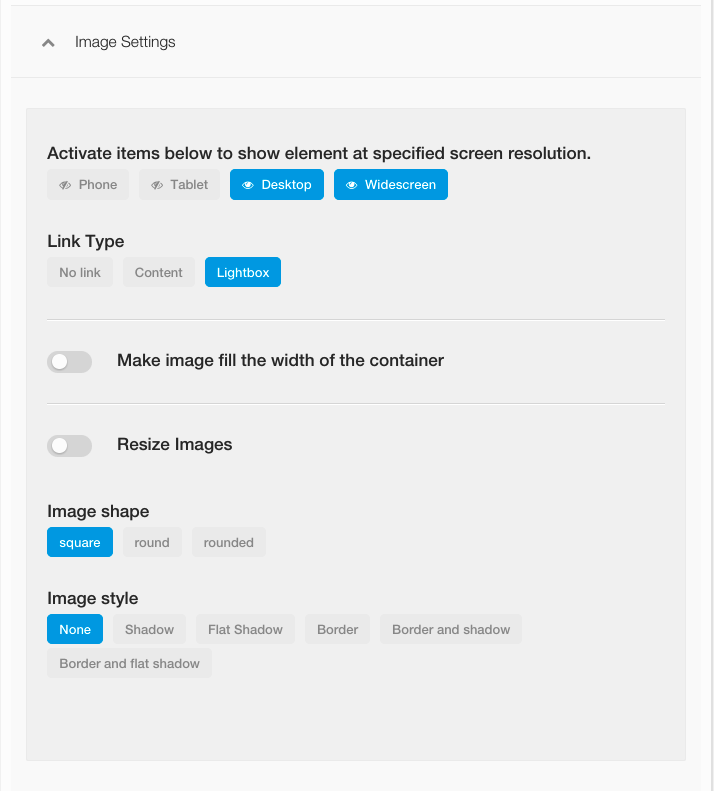 The screen widths for each of those device widths are set in the theme panel. This can be adjusted for all modules or for a specific module, giving you unprecedented control over how your content appears according to screen resolution.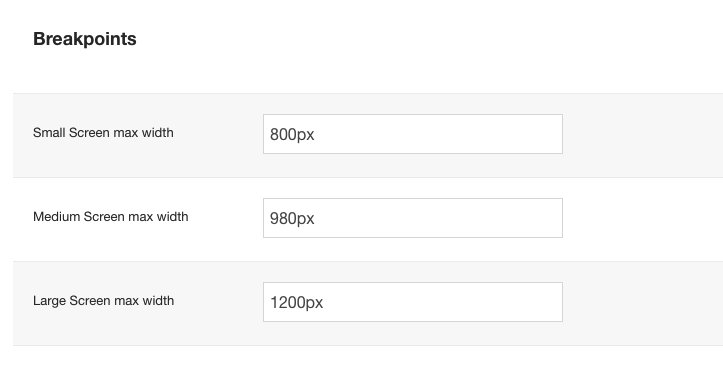 Limit items per category
One of the biggest requests we had for Zentools was to be able to specify a limit to the number of items referenced per category. Zentools2 is able to do this for all of it's content sources where applicable - meaning that you can display multi-category content with fine tuned control over which articles appear.

This is particularly useful for layouts like filter where you want to giove extra weight to items from a particular category.
Curated Gallery
The curated gallery content source is a new content source based on the drag and drop gallery builder we built into the Presto template.
It features a drag and drop interface which references images in your site's images folder.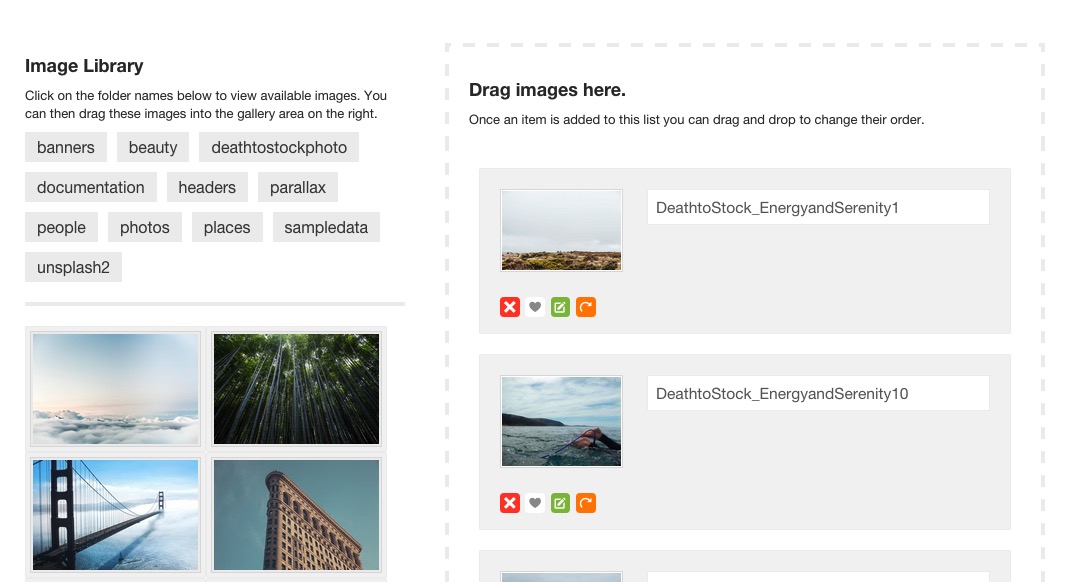 To build a gallery simply drag and image to the gallery and start adding your content.
Image exif data
The curated gallery also features an Exif data tool which can be used to retrieve the exif data stored in the image. The exif details can then be used in the module content just like any other tag.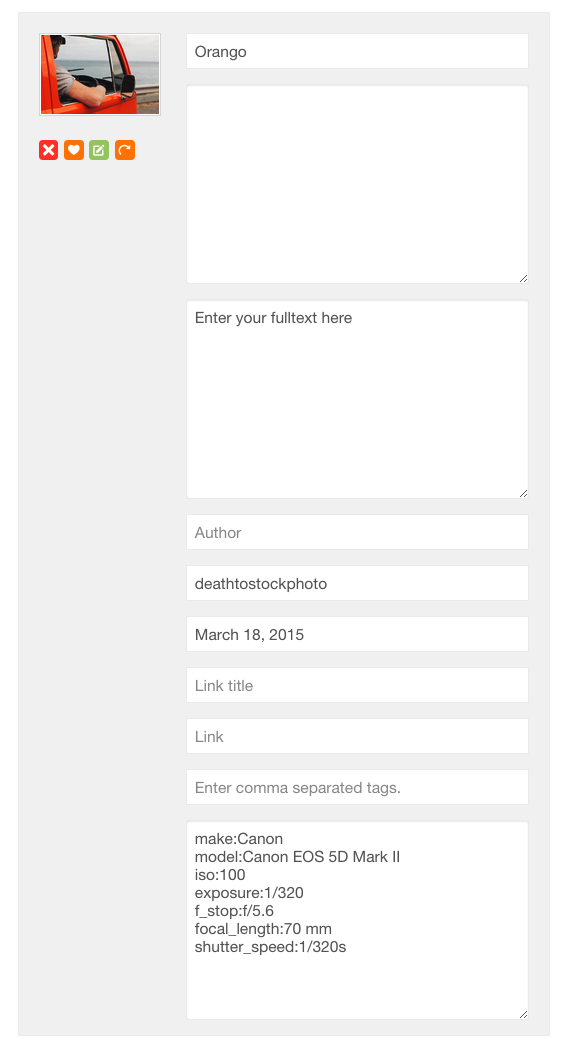 Image loader
Another regular request from our users was to build an image loading animation into the module to display while the modules images are loading. The text used and colour for the loading animation are easily controlled in the module settings. This is a module per module parameter. But wait there's more ...
There are literally more than ten other features that I could cover here but will unveil them with the full release next week. For any of our members that want to help out with the Beta testing please create a support ticket and I will send a beta package your way.
Also if your subscription expired after May1st and the date of the release please get in contact via the contact form and I will reinstate your subscription with an extra month.
Thanks again for your support folks.
blog comments powered by

Disqus