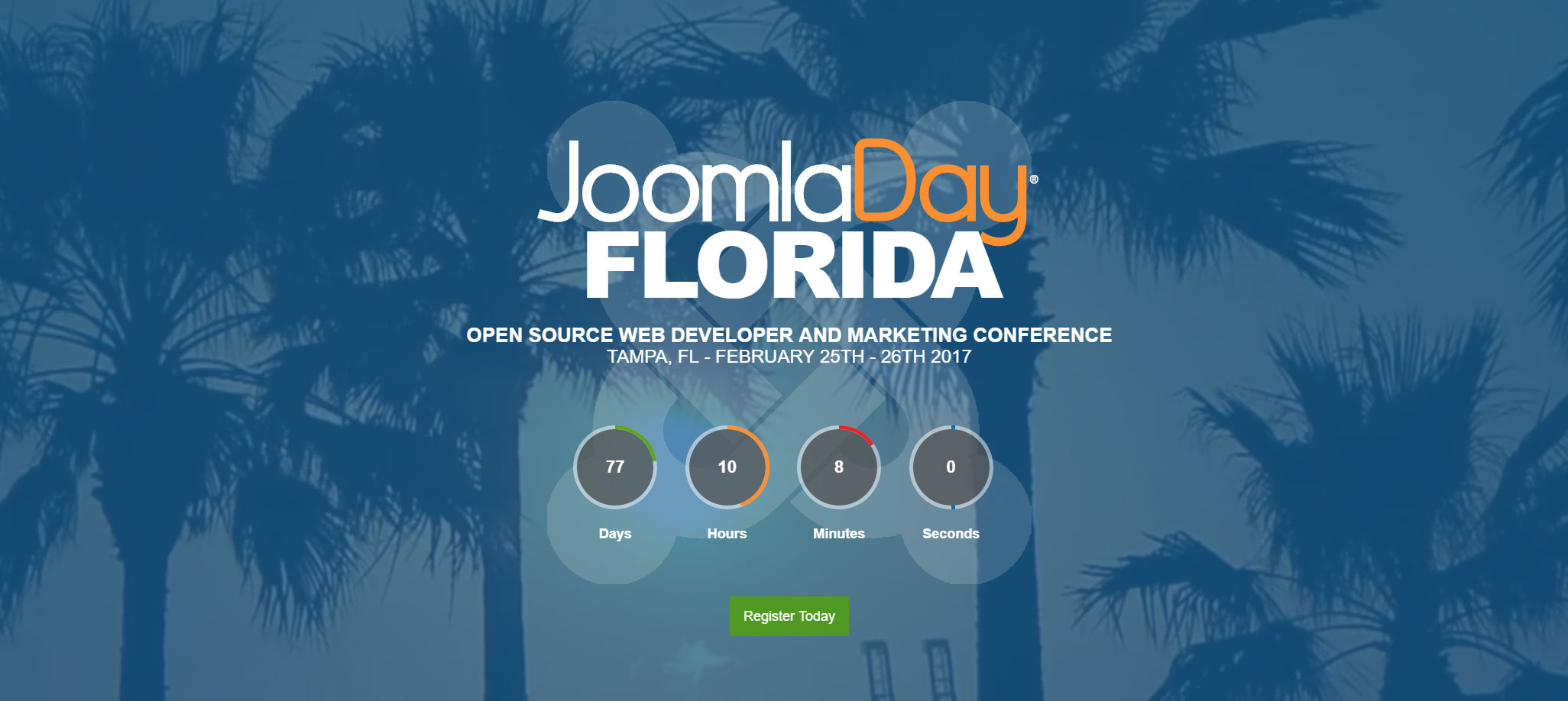 JoomlaBamboo is passionate about Joomla and Open Source so we have decided to sponsor our first JoomlaDay event – woohoooo!
Attending will be some of our team including Paulo Griiettner – Lead Developer and owner of JoomlaBamboo.
Paulo is a former employee of Seblod and will be running a Seblod session at the JoomlaDay event.
Joomladay Florida Feb 25th and 26th 2017
The JoomlaDay Florida event blasts off in Tampa, Florida on Feb 25th and 26th 2017 with two days of exciting sessions, useful workshops, panels, and excellent training from some of the world's top Joomla! experts.
Last year's conference proved very successful and was sold out over a month before the event. This year's event is even bigger and better and is sure to sell out fast.
Open Source Matters will also be hosting Joomla! Administration Certification. Come for the conference and get Joomla! Certified!
For more information about this event and to book tickets view the official JoomlaDay Florida website.
Come along we'd love to see you for a coffee and a chat.
Competition Jan 2017
We will be running a small competition in January to win a free ticket for this event – keep your eyes open for further details.
blog comments powered by

Disqus