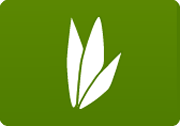 Looking for a zen master to help you with your next project?
Our team of developers can help you with any task. Add premium support in 1 hour and
4 hour blocks and receive one on one support from Joomlabamboo's finest.
Notice - Could not find template - Theme Magic issue.
Folks if you are having issues with a recent update to your T3 template and accessing Theme Magic please read this thread.
In total there are 1065 users Online :: 37 Members and 1028 Guests

adminmo

,

Anderson Grüdtner Martins

,

Andrea

,

blanco2005

,

bobmic

,

bodeinvenice

,

capriccio

,

david31

,

digitalobx66

,

dknipe77

,

enlazasiv

,

infoteam.corporation

,

JimBainbridge

,

KMZ

,

mamoe

,

MarjanCermelj

,

Mark Berglund

,

Meisolle

,

modernmagic

,

nicchiet

,

notsteve

,

paulus103

,

r.murasso

,

Razvan Stoian

,

rbucarey

,

rexpost

,

rockminister

,

scarney

,

squire50

,

Thomas Dobner-Dobenau

,

Troy Mumm

Legend ::

Site Administrator

,

Global Moderator

,

Moderator

,

User

,

Guest
Total Users: 31100

|

Latest Member: garnik_1
User List »

Total Messages: 94327

|

Total Subjects: 14955
Total Sections: 4

|

Total Categories: 127
Today Open: 7

|

Yesterday Open: 15
Today Total Answer: 70

|

Yesterday Total Answer: 92