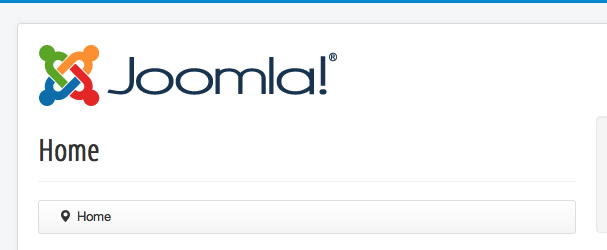 If you missed the announcement last week, Joomla 3.0 Alpha is now available for those Joomla users who like to cut their teeth on the very latest version of Joomla. While this release is aimed squarely at developers to come up to speed with the changes to the Joomla platform and the cms, it's well worth downloading the alpha to get a glimpse of what Joomla will look like in the very near future.
To download the branch of the alpha with all of the new bootstrap and Joomla admin interfaces you need to grab the zip from this Git hub repo. It's hoped that the new templates will be available in Alpha 2 if all goes to plan, but you can grab the files from this branch oin Github in the meantime.
Disclaimer
Please do not use this Alpha version on a live site. If you need to launch a new site on Joomla then please use the latest version of Joomla 2.5.
What is new in Joomla 3.0?
There are some very good detailed posts covering the new features of Joomla 3.0 and what this milestone in Joomla development means to end users.
What's new in Joomla 3.0 - OS Training.
Should I upgrade to Joomla 3.0? - Jen Kramer
Joomla developer press release - Official press release
Potential backward compatibility issues with Joomla 3.0 - Developer Document
The new Joomla UI using Bootstrap - Brian Teeman
Some other helpful resources
The Joomla 3.0 Admin Interface Pioneer - Kyle Ledbetter on Twitter
Joomla UX history of development - Slideshare presentation by Kyle Ledbetter